Hilton Head Island Golf Guide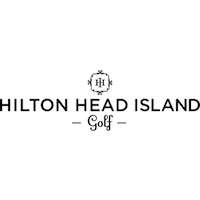 Hllton Head Island, South Carolina
...A golf vacation beyond your expectations and within your budget.

The Hilton Head Island-Bluffton area of South Carolina is home to more than 40 championship-caliber golf courses, world-class beaches and an unparalleled variety of vacation accommodations, amenities and activities. Conveniently accessible by car or by plane into the Savannah/Hilton Head International Airport, Hilton Head shines as one of the world's premier golf vacation destinations, without all the neon lights and high-rises.

Golf rules year-round in the Hilton Head-Bluffon area, with 15 on-island courses, including the famous Harbour Town Golf Links at The Sea Pines Resort, and 13 off-island layouts. Some of the world's best golf architects have left their mark in the sand here...Robert Trent Jones, Davis Love III, Rees Jones, Gary Player, Arnold Palmer, Pete Dye, Jack Nicklaus, George Fazio...just to name a few. Hilton Head is also home to the PGA TOUR's RBC Heritage, an area tradition where golfers are encouraged to "get their plaid on" for this star-studded event. With more than 6,000 villas, condos and homes on the rental market and two dozen hotels and inns...six of them AAA Four Diamond award-winners...golf packages can be custom built to your specifications and are surprisingly affordable year-round. Off the golf course, you will find activities for all ages, all close by. Play tennis on a championship court. Bike more than 50 miles of public pathways that cross the Island. Play in the ocean with the kids or just relax on sugar-white sand beaches.

We invite you to experience the uniqueness of a Hilton Head-Bluffton golf vacation. One trip and you will agree that it is a truly amazing place, with incredible amenities on and off the course, perfect for individuals, groups and families. It will exceed your expectations...guaranteed.

7 Reasons Hilton Head is a Must-Visit Destination

America's Top 10 Best Buddies Trip Destinations - Golf Digest 2012
America's Top 10 Best Courses - Golf Digest 2012
America's Top 10 Best Value - Golf Digest 2012
America's Top 10 Best Lodging - Golf Digest 2012
America's Top 10 Best Couples Trips - Golf Digest 2012
America's Best Top 10 Best Weather - Golf Digest 2012
America's Top 10 Best Food & Drink - Golf Digest 2012

---
Hilton Head Island Golf Courses
Golf Course Name
Type
Architect
Social
Country Club of Hilton Head - Featured
Hilton Head Island, SC
843-681-4653
Holes - Semi-Private
Rees Jones
Crescent Pointe Golf Club - Featured
Bluffton, SC
843-706-2600
18 Holes - Semi-Private
Arnold Palmer
Eagles Pointe Golf Club - Featured
Bluffton, SC
843-686-4457
18 Holes - Semi-Private
Davis Love III
Fripp Island Resort - Ocean Creek - Featured
Fripp Island, SC
843-838-3535
Holes - Resort
Davis Love III
Fripp Island Resort - Ocean Point - Featured
Fripp Island, SC
843-838-3535
Holes - Resort
George Cobb
Golden Bear Golf Club - Featured
Hilton Head Island, SC
843-689-2200
Holes - Semi-Private
Jack Nicklaus
Hampton Hall Golf Club - Featured
Bluffton, SC
843-815-8730
18 Holes - Private
Hidden Cypress Golf Club at Sun City - Featured
Bluffton, SC
843-705-4999
18 Holes - Public
Mark McCumber
Hilton Head National Golf Club - Featured
Bluffton, SC
843-842-5900
18 Holes - Public
Gary Player & Bobby Weed
Island West Golf Club - Featured
Bluffton, SC
843-815-6660
18 Holes - Public
Fuzzy Zoeller & Clyde Johnston
Okatie Creek Golf Club at Sun City - Featured
Bluffton, SC
843-705-4653
Holes - Semi-Private
Mark McCumber
Old South Golf Links - Featured
Bluffton, SC
843-785-5353
Holes - Public
Clyde Johnston
Palmetto Dunes Golf Course - Arthur Hills Course - Featured
Hilton Head Island, SC
843-785-1138
18 Holes - Resort
Robert Trent Jones
Palmetto Dunes Golf Course - George Fazio Course - Featured
Hilton Head Island, SC
843-785-1138
18 Holes - Resort
Robert Trent Jones
Palmetto Dunes Golf Course - Robert Trent Jones Oceanfront Course - Featured
Hilton Head Island, SC
888-322-9095
18 Holes - Resort
Robert Trent Jones
Pinecrest Golf Club - Featured
Bluffton, SC
843-757-8960
18 Holes - Private
Rocky Roquemore
Sanctuary Golf Club at Cat Island - Featured
Beaufort, SC
843-524-0300
18 Holes - Semi-Private
George Cobb
Sea Pines Country Club - Featured
Hilton Head Island, SC
843-671-4417
18 Holes - Private
Frank Duane
Sea Pines Harbour Town Resort - Featured
Hilton Head Island, SC
800-925-4653
Holes - Resort
George Cobb
The Legends at Parris Island - Featured
Parris Island, SC
843-228-2240
18 Holes - Military
Fred Findley/George Cobb
Bear Creek Golf Club
Hilton Head Island, SC
843-681-2667
18 Holes - Private
Rees Jones
Belfair Golf Club
Hilton Head Island, SC
843-757-0715
36 Holes - Private
Tom Fazio
Colleton River Plantation Club - Bruce Borland
Bluffton, SC
843-836-4400
9 Holes - Private
Bruce Borland
Colleton River Plantation Club - Jack Nicklaus Course
Bluffton, SC
843-836-4400
18 Holes - Private
Jack Nicklaus
Colleton River Plantation Club - Pete Dye Course
Bluffton, SC
843-836-4400
18 Holes - Private
Pete Dye
Dataw Island Club - Cotton Dike
Saint Helena Island, SC
843-838-8250
18 Holes - Private
Tom Fazio
Dataw Island Club - Morgan River
Saint Helena Island, SC
843-838-8250
Holes - Private
Arthur Hills
Dolphin Head Golf Course
Hilton Head Island, SC
843-681-5550
18 Holes - Private
Gary Player
Golf Club at Indigo Run
Hilton Head Island, SC
843-689-5666
18 Holes - Private
Jack Nicklaus & Jack Nicklaus II
Haig Point Club
Hilton Head Island, SC
843-686-9202
Holes - Private
Rees Jones
Long Cove Club
Hilton Head Island, SC
843-686-1020
18 Holes - Private
Pete Dye
Moss Creek Golf Club
Hilton Head Island, SC
843-837-2231
18 Holes - Private
Tom Fazio
Oyster Reef Golf Course
Hilton Head Island, SC
843-681-1764
18 Holes - Semi-Private
Rees Jones
Palmetto Hall Plantation - Arthur Hills and Robert Cupp Courses
Hilton Head Island, SC
843-689-9205
36 Holes - Semi-Private
Arthur Hills and Robert Cupp
Port Royal Golf Club
Hilton Head Island, SC
843-681-1766
54 Holes - Semi-Private
George Cobb, William C. Byrd, Pete Dye
Secession Golf Club
Beaufort, SC
843-522-4600
18 Holes - Private
Bruce Devlin
Shipyard Golf Club
Hilton Head Island, SC
843-681-1503
27 Holes - Resort
George W. Cobb and William Byrd
Spanish Wells Club
Hilton Head Island, SC
843-681-2819
Holes - Private
George Cobb
The Golf Club at Hilton Head Lakes
Hardeeville, SC
843-208-5353
18 Holes - Public
Wexford Golf Club
Hilton Head Island, SC
843-686-8812
18 Holes - Private
Arnold Palmer Design
Free Golf Package QuoteInquiry For A Free Quote
Local Tee Times

70 Skull Creek Dr
Hilton Head Island, SC 29926
---

1 Crescent Pointe
Bluffton, SC 29910
---

1 Eagles Point Dr
Bluffton, SC 29909
---

72 Golden Bear Way
Hilton Head Island, SC 29926
---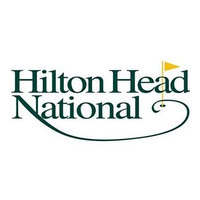 60 Hilton Head National Dr
Bluffton, SC 29910
---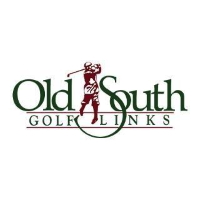 50 Buckingham Plantation Dr
Bluffton, SC 29910
---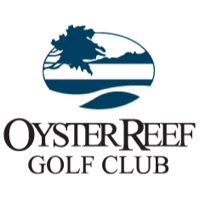 155 High Bluff Rd
Hilton Head Island, SC 29926
---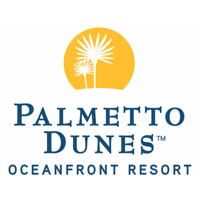 7 Trent Jones Ln
Hilton Head Island, SC 29928
---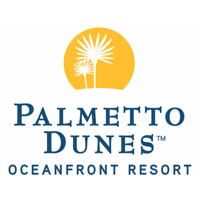 7 Trent Jones Ln
Hilton Head Island, SC 29928
---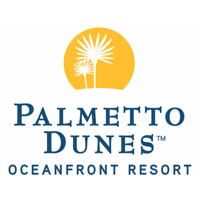 7 Trent Jones Ln
Hilton Head Island, SC 29928
---

108 Fort Howell Dr
Hilton Head Island, SC 29926
---

10 Clubhouse Drive
Hilton Head Island, SC 29928
---

8 Waveland Ave
Beaufort, SC 29902
---

45 Shipyard Dr
Hilton Head Island, SC 29928
---

356 Lakeside Boulevard
Hardeeville, SC 29927
---
---
Hilton Head Island Hotel Deals
Looking for Hilton Head Island lodging for an upcoming golf trip? Plan your visit online through TripAdvisor.com. Search for hotels, flights and attractions and more. Get specials deals, low rates and a convenient way to plan. Planning has never been this easy.
View Hilton Head Island Hotel and Lodging Deals >>
---
Recent Hilton Head Island Articles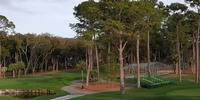 HILTON HEAD ISLAND, South Carolina - It's inevitable, I suppose. Major improvement projects that impact a PGA Tour event will get more attention than ones that don't. That's why you can't downplay all that's been done at Harbour Town Golf Links. This home base for the RBC Heritage ...
---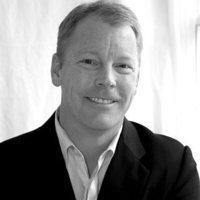 Palmetto Dunes Oceanfront Resort on Hilton Head Island adds the club fitting, building and repair services of Golf Etc. Hilton Head. Golf Etc. Hilton Head is owned and operated by Chris Wycoff, who was recently named one of Golf Digest magazine's "Top 100 Club Fitters." Long renown...
---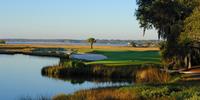 Don't look now, but some parts of the country are already dealing with snow or cooler temperatures that keep everyone but the die-hard golfers away from the course. Thankfully at Hilton Head, the wintry precipitation and frosty conditions are nowhere to be found. Instead, sunshine ...
---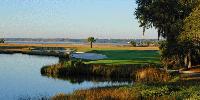 In 1969, Arnold Palmer, the game's reigning superstar at the time, visited Hilton Head Island to play Pete Dye's novel new layout, Harbour Town Golf Links. Palmer staged one of his dramatic final-round charges to win the inaugural PGA TOUR event on the unique course as millions watche...
---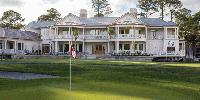 What a difference a year can make. Just ask 21-year-old 2015 Masters champion Jordan Spieth coming off his electrifying performance at Augusta National that catapulted him from relatively unknown to the pinnacle of the golfing world. A whirlwind New York City media tour with 25 appear...
---
More Articles
Destination and Golf Course Videos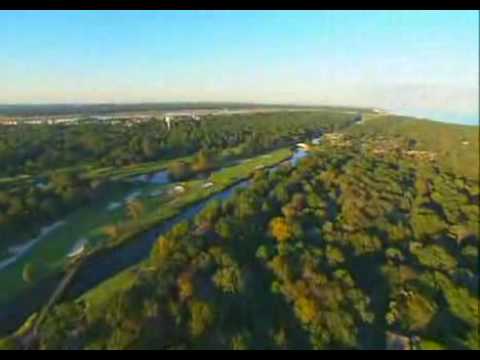 View Video
---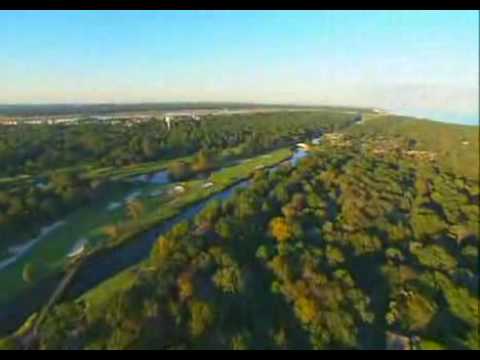 View Video
---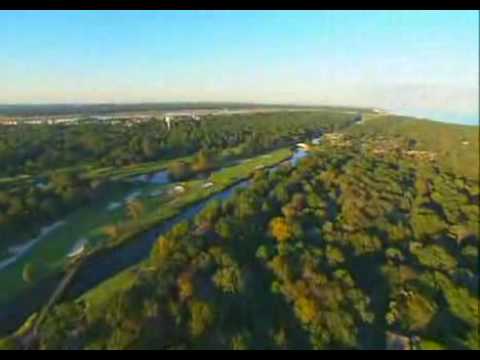 View Video
---

View Video
---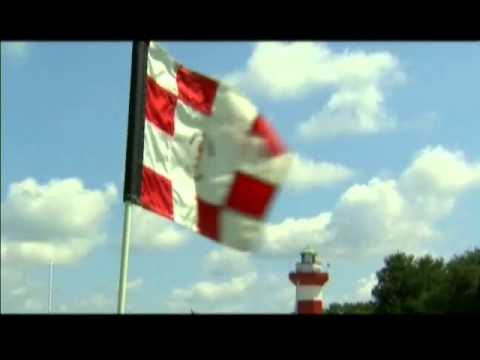 View Video
---
Recent Hilton Head Island News
Hilton Head Island is well on the way to completing post-storm cleanup. Roads have been cleared of fallen trees, all major roadways are currently accessible and Harbour Town Lighthouse and Liberty Oak still stand proudly among other important Hilton Head Island landmarks. Many of o...
---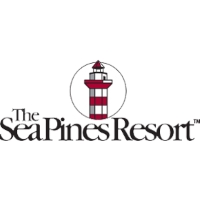 The Sea Pines Resort on Hilton Head Island, home of the PGA TOUR's RBC Heritage Presented by Boeing, announced its acclaimed Harbour Town Golf Links reopened fall 2015, following a series of agronomic enhancements over the summer. The Pete Dye-designed masterpiece was closed in ea...
---
Hilton Head Golf Island (HHGI) - the International Association of Golf Tour Operators' Golf Destination of the Year for North America for 2016 - unveils a wide selection of packages available this spring to suit any budget and golf group. Featuring world-class courses, exceptional...
---
If you were going to have a group choose the title "Golf Destination of the Year", who would it be? Maybe people whose job it is to make sure their clients have the best possible experience, in the most enchanting possible place, at an affordable price that makes them want to come bac...
---
Hilton Head Golf Island (HHGI) - a collection of premier resorts and courses in one of the world's greatest golf destinations - has been named a "Top 10 Most Dreamed About U.S. Golf Destination" in GOLF.com's inaugural "Golfers' Choice Awards." GOLF.com collected data over a six-we...
---
More News
Hilton Head Island Instagram Photos
Traveling There
Airport(s):
Hilton Head Island Airport (HHH)
Savannah / Hilton Head International (SAV)