Share:
---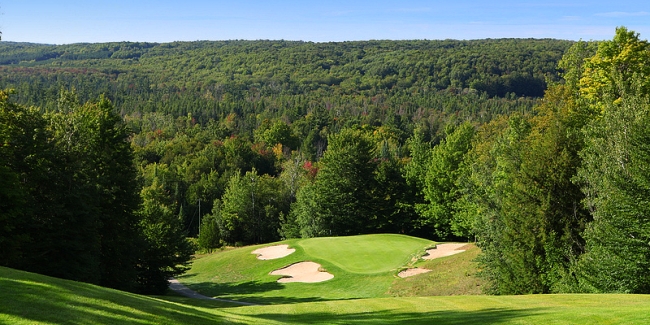 Gaylord Golf Mecca 25th Anniversary
A celebration of Midwest golf at its finest.
By Dan Rusnak
Twenty five years ago I was working at a Chicagoland golf course and had only played a handful of rounds of golf outside of Illinois. The course I worked at was an average parkland-style golf course - typical for the heavily populated Chicago area. Twenty five years ago my only introduction to Michigan was an occasional trip to the Dunes in Southwest Michigan. Not until the mid-90's was I introduced to the vast difference between golf in the Chicago area and Northern Michigan.

You don't find heavily wooded acres of dramatic elevation changes around the Chicago area, but you do in Northern Michigan. And nowhere is this more apparent than in the heart of the Northern Lower Peninsula of Michigan in Gaylord.

This August the Gaylord Golf Mecca marketing program celebrated its 25th anniversary, a celebration of Midwest golf at its finest.

The Gaylord Golf Mecca currently consists of 17 golf courses and 20 lodging facilities. Golf course architects such as Tom Doak, Tom Fazio, Rees Jones, Robert Trent Jones Sr. and Jerry Mathews have had the opportunity to shape championship golf courses from some of the most awesome terrain for golf courses in the United States.

I have had the opportunity to play almost all the courses in the Mecca and you can't go wrong with anyone of them. But my favorites include The Jones Masterpiece at Treetops, Doak designed Black Forest and The Tribute at Otsego Club, designed by Rick Robbins and Gary Koch.
These courses all share common terrain features including deep woods and striking elevation changes not seen in the Chicago area.

I also enjoy the tranquility of Northern Michigan golf, but that doesn't mean you can relax and enjoy - these courses will challenge your abilities in ways you are not used to on our area golf courses.

As an example, if you spray your drive right on Glenwoodie's first hole, well you just play your next shot out of the ninth fairway. In Northern Michigan, you may need an axe or climbing gear to even get to you errant drive.

While celebrating this anniversary with golf course personnel representing many of the 17 courses as well as the lieutenant governor of Michigan, we had the opportunity to play the Jones Masterpiece and dine at the Treetops Convention Center.

Many of the Mecca's golf facilities offer accommodations on or near their courses.

After driving up to Gaylord late on a Friday evening I had the opportunity to stay in one of the recently constructed town homes at the Loon Golf Resort. The town homes are walking distance to the clubhouse and first tee at the Loon Golf Course. They feature four bedrooms with four baths and most can accommodate up to 10 guests with full and king size bed options as well as full size kitchens and Living areas.
The Loon is the Michigan home to the Butch Harmon School of Golf.

There was a lot of conversation in regards to the marking of Michigan golf during our celebratory dinner. The Chicago area is definitely high on the list of targeted areas, but many Chicago area golfers have still not enjoyed Michigan golf for many different reasons.
But one of the biggest reasons for not visiting Michigan for many years was the 'Michigan traffic'. 25 years ago, I-80 through Indiana was a parking lot on Friday evenings and Sunday afternoons.

Much has changed in 25 years, including the addition of two additional lanes of traffic, which has made the 'Michigan traffic' issue a thing of the past.

With travel cost skyrocketing due to fuel costs, many travelers and golfers are opting for nearer destinations and the Gaylord area, a six-hour drive (I made it in five), offers much more for a long weekend of incredible golf than our area as well as many golfing areas in Wisconsin.

I cannot recommend more highly making a golf trip to Northern Michigan and The Gaylord Golf Mecca is definitely a must for any Chicago area golfer making the drive up north.

Revised: 09/10/2012 - Article Viewed 21,310 Times
Share Comment
Written By: Dan Rusnak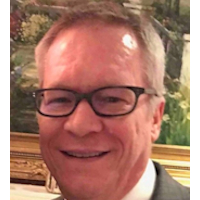 Dan Rusnak is a long time Chicago Golf Writer and former Golf Columnist for The Star Newspaper. His articles and course directory research has been featured on numerous websites and in print publications.