Share:
---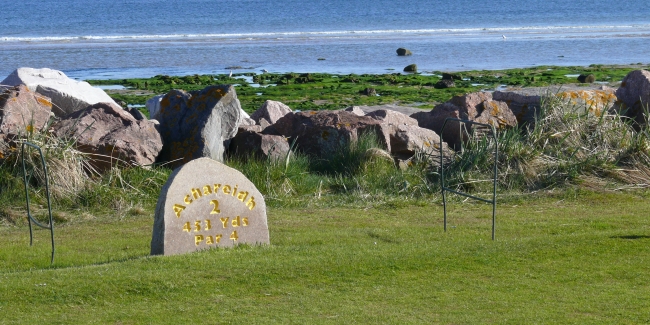 Nairn and Boat of Garten
Crossing Scottland - Day 8
By Blaine Newnham
While Castle Stuart was a gathering of international players, our next stop, Nairn Golf Club, was more a member's course with outside players welcomed and tolerated.

Nairn is a wonderful course, hard by the Moray Firth, an imaginative creation by Old Tom Morris, James Braid and Ben Sayers that in its time has played host to both the Walker Cup and the Curtis Cup, the latter just a year go.

But on Friday morning it was business as usual, serious Scots marching around their golf course. The starter told us that early in the day we could only play ``twoball'' or in twosomes.

Then he allowed he would ``turn a blind eye'' if we wanted to be reunited as a foursome after the first hole.

The challenge was on. Could we keep ahead of the twosome behind us and then the twosome behind them. And another behind that.

It was a crisp morning with only slight winds, a great day to just play golf. When we walked off the final hole, substantially ahead of the twosome behind us, we had done the course in three hours, 10 minutes.

The starter came over and said he had been keeping track of us and we had done wonderfully. We thought so too.

At Trump International the week before we had a five-and-a-half hour round. We took pictures, we let a group go through, but the course was difficult, there were some long walks between holes as per modern design and if I suppose if you're paying $300 for a round of golf you can take as long as you want.

The irony is we enjoyed the round more when there was less of it.

And as we've done on every course in Scotland, we walked, a couple of us using trolleys - or pull carts - and the others packing clubs.

I've never bought into the notion that riding a cart made for a faster round, unless, of course, you have a course designed with long distances between tees and greens. Something Old Tom Morris avoided, obviously.

So how did we do it?

First of all, two of us played from the yellow tees (or 6,100 yards) and two others played the white tees (6,500). It allowed for fewer balls in trouble. In some cases, the shorter hitters would tee off first, as the longer guys walked back to their tees.

We were as ready as we could be without rushing. As we walked off a green we had the yardage books in our hands surveying the next hole.

But mostly there was an attitude of doing things briskly.

A four-hour plus round is generally applauded in the U.S. when players survey putts and plot strategy as if they were playing on tour.

It is simply unacceptable at Nairn or most Scottish clubs.

The real pressure during the day came from twosomes of older women, no nonsense players who seem to get around faster than most of the men.

Nairn was one of those I-could-play-here-everyday courses. Without stinging winds, we all posted our best scores in Scotland, but you come to understand that scores are relative. To the weather, of course.

We had gotten around Nairn so quickly that we went to play a second round up in the hills above Inverness, a delightful place called Boat of Garten. The "Boat" as they call the course is ranked among the top 50 fin Scotland and as a so-called heathland course is different from anything we've seen.

Heathland has some links traits, while a parkland course is more like our courses. Cut through a birch forest with snow on the mountains in the background, the Boat irrigates only tees and greens and the fairways were untouched from James Braid's initial design in 1899, as lumpy and bumpy as I'd ever seen.

Along the sides of every fairway were patches of wild heather, which would flower purple in late July or early August. And at all times provide almost inescapable rough.

It too was a walk in the park, albeit a brisk one.


Revised: 06/05/2013 - Article Viewed 18,729 Times
Share Comment
Written By: Blaine Newnham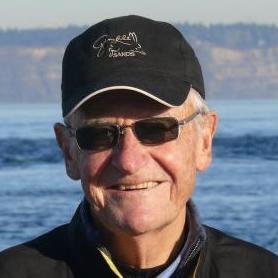 Thirty five years as a sports columnist - last 23 in Seattle - during which he witnessed five Olympic Games as well as Tiger Woods four consecutive major championship victories. He covered Willie Mays when he played for the San Francisco Giants, Steve Prefontaine when he ran for Oregon, Ken Griffey Jr. when he debuted for the Seattle Mariners. He walked 18 holes with Ben Hogan at the 1966 U.S. Open, and saw Larry Mize chip in to beat Greg Norman at the Masters. He has written two books, including Golf Basics for Barnes and Noble and played everywhere from Ballybunion to Bandon Dunes, his most recent trip in May, a nine-rounds-in-seven-days gambol from Dublin to Northern Ireland and back. He and his wife, Joanna, live in Indianola, Wa.