Share:
---
Northern Michigan Trip
Pure Michigan
By Scott Kramer
A Michigan native who now lives in California, I'm always intrigued by watching those Pure Michigan advertisements on television. Not having played up in the Northern part of the state for many years, I decide it's time for a five-day return trip. I fly into Traverse City, hook up with some friends, and head the hour east to Boyne Highlands resort in Harbor Springs.

A cocktail and appetizer hour in the hotel's Slopeside Lounge is the perfect way to kick off the journey, especially by enjoying mass quantities of the local whitefish. In the morning, our first full day, we partake in the breakfast buffet upstairs in the hotel's main dining room before golf - as we will every day this week. From the omelet bar to the fresh made donuts, this is an eater's paradise. We head over to play the 6,814-yard Donald Ross Memorial golf course. It's located just up the hill at the resort, maybe a four-minute car ride from the lobby. Each hole is a near-replica of a famous Donald Ross hole across the world. There are renowned courses represented, such as Oakland Hills Country Club, Pinehurst No. 2, Oak Hill Country Club, and Royal Dornoch, among others.

I recognize several of the holes from the actual ones that I've played in the past, and all of them here are nicely Michigan-ized: They're all lushly grassed, tree-lined, and are simply beautiful and in perfect condition. And the scenery is simply spectacular. Even though it's the middle of August right now, I can only imagine what it must look like here in another month when the leaves start changing colors. In the spirit of Donald Ross, some of the greens are postage stamp-sized and many of them include plenty of undulation.

I particularly love the 5th hole, a 617-yard par-5 replica of No. 13 at Oak Hill's East Course -- where the PGA Championship was staged this year -- that plays uphill and into the wind. Even though I double bogey, I look back from the green to the tee and think what a beautiful hole, one of the prettiest I've ever seen. Then on the 10th hole, we see two deer crossing an adjacent fairway, galloping together into the woods. Graceful. The course opens up a little bit on the 13th -- the fairway landing areas become a little bit wider. It all boils down to the tough 18th hole, which is a replica of the 16th at Oakland Hills. Bottom line: This course is simply beautiful, fun to play, has plenty of well-placed bunkers that come into play on almost every hole, and is in immaculate condition. Seems like each green was in as perfect as shape as I've ever seen in one golf course, and all the putts roll pretty true. There are a lot of subtle breaks, and if you don't read the greens just right, you will miss. From a visual perspective, many of the drives seem to be set up as if you're hitting out of a chute. I love those kinds of holes. It's a terrific course to start our trip on. After golf, we go up to the Seminole pub in the clubhouse. We have barbecue chicken pizza, salad and pretzel bun sliders. Awesome!

That afternoon, I go with one of my buddies to work on chipping. As it happens, there's a par-3 course right behind the hotel. Every hole is 130 yards or less. The tees, fairways and greens are in surprisingly great shape. Best of all, you just walk on and play. No tee times, no starters. Like a carousel, you just pick a hole and start playing. Then leave whenever you'd like.

At nighttime, our group heads into quaint downtown Petoskey - about 15 minutes away - for dinner at the City Park Grill. I've eaten a lot of jambalaya in my life - this may be the best ever. Spicy, savory, filling. And the biscuits they hand out to all diners are awesome, as well, at this establishment that Ernest Hemingway used to hang out at (second stool from the front end of the bar was his). A stop at Kilwin's ice cream shop on the way back to the hotel caps off a great evening.

Next morning, it's time for 36 holes. Our first stop is the 7,154-yard Heather course at the resort. A Robert Trent Jones design that I last played when I was 12 is in outstanding condition. It opens with a dogleg right, into a small green. Over the next few holes, we play shots over water, around wetlands and through hills - although the course is not too hilly by any stretch. In fact, we all decide it's the perfect walking course. We're careful to watch the pin flags, because when the wind picks up, it's hard to tell its strength and direction. The back nine has no wet lands, but plenty of encounters with water and bunkers. If this isn't the prettiest course in Northern Michigan, then I don't know what is. The scenery is fantastic, and the course epitomizes all that's great about golf in the area: Challenging, scenic, fair, in great shape, and just downright fun.

The afternoon round finds us on the adjacent 7,312-yard Arthur Hills Course, named after its course designer. It has a much more modern feel to it - the kind of layout that could be placed anywhere in the country and stand out nicely. No. 5 is lined with tall skinny pine trees. Thousands of them. I feel like I'm on the set of "Lost". And when the wind pucks up, the trees begin rattling into one another. It's kind of surreal and freaky. There's lots of break on the greens, especially noticeable on short putts. My advice: Aim for 100-yard lay-ups all day and you'll thank me later. The chipping can be severe, so it's frankly just easier to hit full shots into the greens rather than chip from difficult and sometimes thin lies. You'll encounter some gorgeous pathways through the woods in-between holes. And your longest tee shot of the day will likely come on the dramatically downhill 13th. A beautiful and enjoyable course that's playable for all skill levels, its fairways are generous, and all of the bounces and rolls are both predictable and fair. Your score will realistically reflect how you played. And that's a great thing.

Dinner is at The Pier in downtown Harbor Springs. As you might guess, it's located on the banks of Lake Michigan and specializes in seafood. I order a spicy seafood pasta that's delicious, then top it off with a Sander's hot fudge cream puff. I waddle away from the table, then head down the street to the Old Sport & Gallery golf memorabilia shop. It's smaller than its sister location at Pinehurst, yet packed with a fascinating collection of signs, books, photos, and other conversation pieces. Very cool.

Next morning, it's off to Bay Harbor, another Boyne property that's about 20 minutes away. This is an upscale, 27-hole course. We play the 6,827-yard Preserve/Quarry 18, in which the first four holes take you along the cliff above Lake Michigan and Little Traverse Bay. The views may be better than those along oceans, because you can still see some land far away - giving you a sense of depth and distance -- and the water is deeper blue than anything I've ever seen in Southern California. Eight of the first nine holes have water views, and the breezes off the water can pick up at any time. The course is in ideal condition, and a lot of fun to play. The Quarry nine wraps around a large quarry, starting out in the woods, then becoming more open by its third hole. There are some long carries and uphill climbs, as well as great downhill par-3 and par-4 back-to-back finishing holes. This is one of the top-rated courses you can play in America, and it doesn't disappoint.

After lunch in the clubhouse, we take a five-minute ride to play Boyne's 6,712-yard Crooked Tree Golf Course, a 1991 Harry Bowers design that's having some renovation done by Hills, who's there to greet us at the clubhouse. He says he'll be redesigning the three finishing holes here, to make them more playable for everyone. The course reminds me of all of the farm country courses in the outskirts of the Detroit area - nice up-and-down, winding holes that make you feel as if you're playing at the corner of the earth. I love the isolation, the roll of the land, and the layout of the holes. Like most of Boyne's courses, it's player-friendly and a lot of fun to negotiate. And because of the design, its pace of play is relatively quick. In retrospect, Hills is correct in that the last three holes can use a modification. The 16th will have a lower green and be more risk/reward, the 17th will be sloped downward with a slightly lower green; and the 18th will feature a more-level green with a subtler dogleg angle. While this probably means nothing to you unless you've played the course, it will lend more credibility to the course and be more consistent with the first 15 holes. The renovations will be complete by year's end, and I'd love to come back and play afterwards. We notice that all of Boyne's 18th holes that we've played -- except Bay Harbor's -- finish with shots over water. We're told that was deliberately done, to serve as bet settlers.
Dinner at Petoskey Brewery is fun. I'm not a beer drinker, but will say that the cabernet there hit the spot and then some - particularly when combined with the tomato bisque.

Back to golf the next morning, this time at Belvedere Golf Club in Charlevoix. How cool is this place: It opened in 1925 and still uses the original (and tiny) clubhouse. It's 6,784 yards from the tips and in perfect condition. It's hosted the Michigan Amateur countless times, has small and lightning-fast greens, and relatively flat holes. Some of the terrain is hilly -- No. 4 is a long, uphill par-3 that when the wind picks up might very well be unreachable for many. It's astounding to think that this course was made in an era when golf balls didn't fly nearly as far as they do today. It must've been a beast of course back in the 1920s when it still played at 6,713 yards. Then to think at how great of shape it is 87 years later. Wow. In fact, while its length is short by today's standards, it feels much longer. You need to milk distance from every club in the bag. If you ever play here - and I highly recommend you do - grab a freshly barbecued brat or burger behind the clubhouse. You're welcome.

After lunch, we hop in the car and head down to the 6,956-yard Kingsley Club for an afternoon round. This ranks 23rd on Golfweek's list of Top 100 courses. It opened for play in 2001, and looks and plays as if it were at Bandon Dunes - without the ocean. There's lots of lush fairways and greens defined by hilly terrain and fescue areas. But it's fescue you can hit from, if needed. The elevation changes are stunning, as are some of the vistas. And there aren't many flat putts. Thank goodness my cart partner was a savvy course member who knew seemingly every bounce and angle, as well as distances and aiming spots. If it weren't for him, I might still be out there trying to figure out where some stray shots went. My friends concur that this might be the finest course they've ever played. Period. I agree that it's a really strong candidate, but Kingsley might be a difficult challenge for less-skilled players who probably wouldn't get away with some misses that they would at other area courses. Regardless, if you belong to a private club, definitely try and get your club pro to score you a round at Kingsley. It's destined to be the next great course in this golf-rich area.

We check into the recently renovated Grand Traverse Resort & Spa in Acme - close to downtown Traverse City. It's really nice inside, and a wonderful family resort. And where my favorite pro sports team - the Detroit Red Wings - stay during training camp. The rooms are upscale and very comfortable, and there are loads of amenities on property. Best of all, it's home to three popular courses, the Bear, Wolverine and Spruce Run. The next morning, we cross the parking lot to play the 7,078-yard Bear, a Jack Nicklaus design that opened for play in 1985. What a surprisingly nice course. It's demanding - most of the greens are guarded by bunkers and/or water. There are plenty of steep and thick mounds that come into play just off the fairway. Good shots will be rewarded. Mishits have a chance of playing okay or ending up in penal situations. I'm physically and emotionally spent at this point, having just played about 150 holes in 4.5 days.

Overall, this is an amazing golf destination. One of the best around. There are so many outstanding courses to play that collectively offer a diverse range of experiences. It's easy to get to, from most everywhere. And you don't have to travel too far from one place to another, once you arrive. The scenery is gorgeous - and gets even better in the fall. The weather for this August week was on average sunny and 75. And people are very friendly. What's not to love?

Revised: 08/23/2013 - Article Viewed 21,614 Times
Share Comment
Written By: Scott Kramer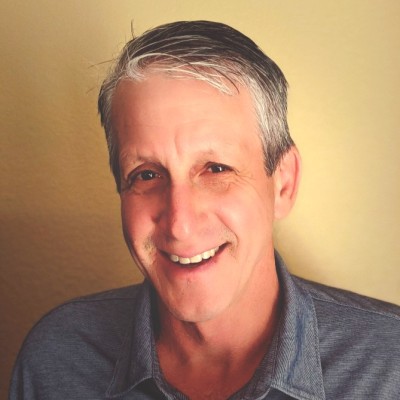 Scott Kramer, former senior editor of Golf Magazine, is a freelance golf equipment writer based in Carlsbad, Calif. - the unofficial capitol of the golf equipment industry. His work can be found on a regular basis in publications, such as T&L Golf, PGA Magazine, Met Golfer, Golf Tips and Private Clubs.