Share:
---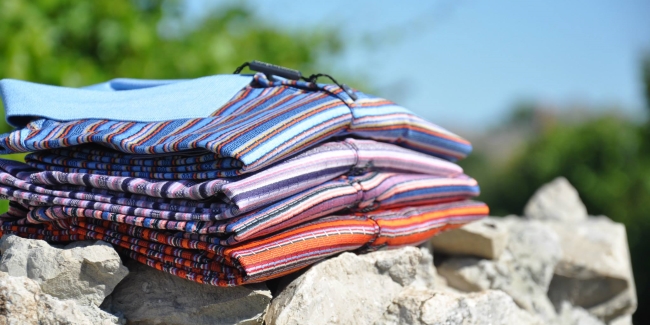 In Fiamme
Italian Quality Meets Italian Style
By David Theoret
To the Italians, in fiamme means "on fire." This is true about many Italians products including their sports cars and supermodels. In this case, I am referring to in fiamme, the Italian sportswear company that makes what is perhaps the world's finest golf shirt.

The folks at in fiamme are passionate about what they do, as only Italians can be. This can be seen in the fabrics that they use to create their golf polos: certified Filoscozia® yarns made from Egyptian long-staple cotton. Filoscozia is a guarantee of quality. The brand has been safeguarded and promoted since 1982 by a non-profit Organization of Italian companies with significant know-how in the manufacturing sector. It is some of the softest cotton known to man; it's naturally lightweight, and both naturally moisture-wicking and breathable. It's also double-mercerized for long lasting, vibrant color.

In fiamme polos are hand cut and 100% hand sewn in Milan, Italy. Hems are double stitched and the collar is Lycra-infused to avoid curling. Another luxurious touch is the genuine mother-of-pearl buttons, something I have never seen on any shirt before. These polos are suitable for the golf course or throw a sport coat over it and head to the boardroom. You won't find any flashy, obnoxious logos on this apparel!

The fit of an in fiamme polo is somewhere between European slim and American supersize me. These polos are more of a country club conservative fit, something that compliments a more "mature" (OK, older) physique. But not baggy "old man's" clothing by any means; the sleeves are no longer than today's modern look shirts. They realize that a more appealing look can be had through the use of fine cottons and a refined process.

The typical in fiamme client prefers quality or sex appeal; hence each shirt is carefully produced in small lots so that the highest level of quality can be maintained. They are one of only a handful of apparel companies still making classic polo shirts.

Caring for such a fine garment is a little more complicated than your typical wash and wear material. Just be sure to carefully read the label. If I can do it, I'm sure you can too.

As with all fine Italian products - including supermodels - in fiamme polos are not cheap. Retail prices for their Legacy collection on their website are around $130. Yes, that's a lot for a shirt I agree, but considering the quality, the fact that it won't shrink as well as the fact that it will be around for about 8 - 10 years, it's not that bad. Odds are your shape will change before the shirts.

For more information on this fine Italian collection. Visit them online at www.infiamme.net. Here you can get a list of private clubs that carry the brand.


Revised: 09/10/2014 - Article Viewed 20,419 Times
Share Comment
Written By: David Theoret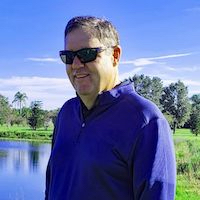 David Theoret has been in the golf and golf travel industry for over 10 years, primarily selling online advertising. For the past seven years, he has also been a golf writer, reviewing golf courses, resorts, destinations, equipment, golf apparel, and training aids - the latter of which never seems to help. David's articles and reviews have been posted on many golf travel and equipment websites.

Growing up in Southwestern Ontario, Canada, it was naturally assumed he would play hockey. Beginning at the age of 3 and continuing into his late 30's, he did just that. However, after one too many pucks to the head, he realized that golf was a lot easier on the body (whoever said hockey players were slow) and took the game up.

After moving to Florida and accepting a position with TravelGolf Media (now part of GolfNow) his love for the game grew exponentially. Most Saturdays you will find him on a course somewhere in Florida or on the practice range reinforcing his bad habits. David plays to a 10 handicap - unless there is money involved in which case it goes considerably higher. He currently resides in Lakeland, FL with his wife Belinda and their two "kids", Madyson and Molly.