Share: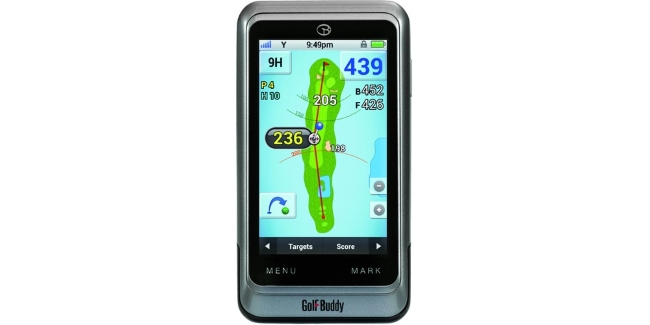 GolfBuddy PT4 GPS Review
By David Theoret
GolfBuddy's latest foray into the world of golf GPS systems is the new PT4. Straight out of the box, you would think you're looking at the latest and greatest smartphone but the truth is this unit does everything but allow you to call someone and tell them about your last shot.

Open the box and BAM (sorry Emeril), you've got over 37,000 courses around the world right at your fingertips; they're pre-loaded onto the unit. Updates and new courses are added automatically with no subscription fees; ever!

If you've used GolfBuddy products in the past, you know that big things come in little boxes, and the PT4 is no exception. It's more than 40% thinner than its predecessor, the World Platinum, yet the screen is larger. GolfBuddy PT4 GPS features a 4" screen, which is 30% larger and has higher resolution than anything GolfBuddy has made in the past. It's also worthwhile to note that the screen has been upgraded from a resistive touch screen (the World Platinum model required a stylus to maximize its effectiveness) to a capacitive touch screen. This is a big step as it no longer requires an extra piece of equipment and it enables taps and swiping gestures to be more responsive. When these movements are recognized by the screen; golfers see exact yardage to any point on the aerial view of the hole.

Helping you navigate to the green is one thing; helping you pinpoint the flag on the green is another. The GolfBuddy PT4 gives yardage to the front, middle and back of the green. Now, with the use of two added features, the: Touch 'N Move flag function and Dynamic Green View, the PT4 calculates the exact yardage to the flag.

GolfBuddy's Dynamic Green View takes the green and plots it on a grid, allowing golfers to alter their yardage based precisely on where the pin is located, regardless of the angle they are coming in on. It doesn't matter if you're in the woods or on an adjoining fairway, the PT4 gives you the exact yardage to the hole you are playing. To Touch 'N Move the flag, simply tap it and move it to its exact location. Take your hand of the GPS unit and you're ready to hit your next shot.

Other great features of the GolfBuddy PT4 include a scoring module for up to four players, a statistics analysis module, shot distance measurement ( so you can see how far your drive didn't go) and a replaceable lithium battery with an 8-hour battery life. The GolfBuddy PT4 also has a USB interface and easily connects to any computer, so your information can be downloaded and stored on your PC or laptop. Simply download the GolfBuddy Manager program on to your PC or laptop and you're good to go.

When you open up your new PT4 GPS, you will find the unit itself, a plastic holster that attaches easily to pants and shorts, a power adapter for recharging the unit, the USB chord, a screen protector and an instruction manual.

The GolfBuddy PT4 is available at most golf retailers including Golfsmith and Dick's Sporting Goods and at all the online golf shops. For more information, visit GolfBuddy online at www.golfbuddyglobal.com.




Revised: 12/17/2014 - Article Viewed 20,840 Times - View Golf Course Profile
About: David Theoret
---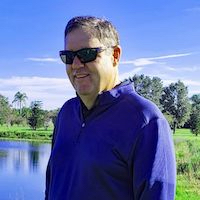 David Theoret has been in the golf and golf travel industry for over 10 years, primarily selling online advertising. For the past seven years, he has also been a golf writer, reviewing golf courses, resorts, destinations, equipment, golf apparel, and training aids - the latter of which never seems to help. David's articles and reviews have been posted on many golf travel and equipment websites.

Growing up in Southwestern Ontario, Canada, it was naturally assumed he would play hockey. Beginning at the age of 3 and continuing into his late 30's, he did just that. However, after one too many pucks to the head, he realized that golf was a lot easier on the body (whoever said hockey players were slow) and took the game up.

After moving to Florida and accepting a position with TravelGolf Media (now part of GolfNow) his love for the game grew exponentially. Most Saturdays you will find him on a course somewhere in Florida or on the practice range reinforcing his bad habits. David plays to a 10 handicap - unless there is money involved in which case it goes considerably higher. He currently resides in Lakeland, FL with his wife Belinda and their two "kids", Madyson and Molly.

---
More Articles by David Theoret
More Related Articles