Share: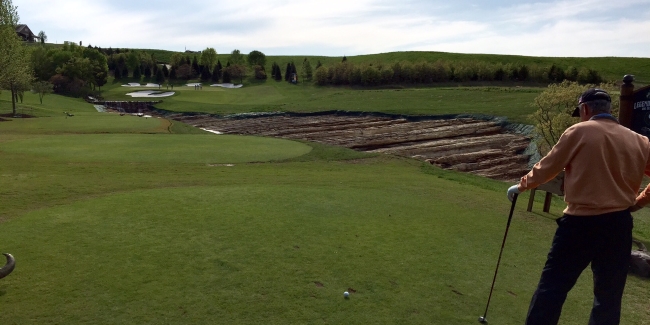 Champions Tour Pro-Am Experience in Branson
By Scott Kramer
Johnny Morris, the 67-year-old founder of Bass Pro Shops, is roaming the outdoor pairings party that kicks off the Champions Tour Legends of Golf tournament held at his Top of the Rock golf complex in Ridgedale, Missouri, part of the Branson/Lakes Area. The billionaire is eagerly shaking hands with anyone he comes across. And there are roughly 700 people around.

The band up on the bar terrace quiets down, and throngs of Tour pros and pro-am participants meander their way down to the driving range level. Morris grabs the mic and with a slight uneasiness welcomes the crowd and introduces some of the golf celebrities around.

This is where I find I will be playing in a group with 1987 Masters champ Larry Mize the next day for 18 holes, and then two-time Major winner David Graham the following day for a par-3 nine-hole round. I'm excited. A few drinks later, I catch a shuttle bus back to my cabin. A true and very deluxe log cabin on a river -- all part of Morris' grand property coined "Big Cedar Lodge".

I finally get to examine the gift bag left on my couch. While such bags are common for pro-am participants, I've never seen one quite like this. The bag itself is a leather and canvas Bass Pro Shops carry-on piece of luggage. Absolutely top quality and gorgeous. Inside are shirts, a wool vest, shooting ear muffs and glasses, fishing sunglasses, a Tervis Tumbler, an afghan and a brand-new-model GoPro camera. Seriously, I've received a few of these bags in my career but none as elaborate as this. I have no idea how I'd be able to take this all back home with me afterwards. As it turns out, we'll receive yet more items while in town so I'm happy to leave an unsuspecting housekeeper with some of the goodies.

The next morning, I'm shuttled from my cabin's front door directly to Buffalo Ridge Springs Golf Course, a spectacular 7,036-yard Tom Fazio design seemingly in the middle of nowhere. The breakfast spread is impressive, as is the snack table that's lined with boxes of candy, nutrition bars and fruits to fill our golf carts with. After some range time, our group is called to the 10th tee, as we'll play the back nine first. As we arrive, Mize introduces himself just in time before a siren goes off to indicate there's weather in the area and to evacuate the course. We slip back into the clubhouse/restaurant for about an hour until the storm passes through. Then we head right back to the tee. It's dictated right from the outset that the pros will play the tips while us amateurs will play the much-forward tees. The format is a best-ball scramble.

Hole No. 10 is a nice, downhill dogleg left. It's a great way to acclimate to the course, and is foreboding about the player-friendly design. The course seems to roll up and down, with a lot of straight holes or slight doglegs left that are open and pretty. Many of the tee boxes are elevated. The greens have been cut short, but the rain has thankfully slowed them down to a manageable speed. Somewhere along the front side, we're graced with a herd of buffaloes running alongside a hole. A beautiful sight. Mize is a great conversationalist, an avid Atlanta Braves fan, and as friendly as we could ever hope for. He offers swing tips to whoever asks, and seems to generally have this pro-am thing down pat. I'm particularly impressed that at age 56, his smooth and effortless swing generates such enormous distance off the tee on a consistent basis. And anyone who witnessed him winning the Masters knows how ideal his short game is.

The front nine I find a bit more challenging. We get into a deep conversation about how more new courses need to be player-friendly, so that the rounds can be sped up. I'm still blown away at how far Mize hits the ball. He says he works out daily. So do I, but apparently on the wrong parts of my body. I get a rush somewhere along the way when Mize tells me that I'm a "very good" golfer! Our group rolls in a few additional birdies on the second nine, finishing at 7 under par. We know it's not top-of-the-leaderboard good, but at least it's competitive. As we walk off the 18th, we're handed a framed and Mize-autographed photo of our group.

After getting shuttled back to the cabin, and taking a quick shower, I'm ready for the evening festivities. Our media group hops on a luxury bus to travel about a half-hour to the Morris-owned Dogwood Canyon Nature Park that's billed as a 10,000-acre paradise. Bear with me, as I'm not quite sure how to describe this place. Cars are not allowed in, so our group is transferred to a Disneyland parking lot-like open air tram, replete with mic'd-up tour guide. We are driven about a mile into this beautiful nature sanctuary, passing at least one wedding chapel. As we approach an outdoor cookout that's loaded with hundreds of people, dozens of people are lining the path clapping for us. But the tram keeps moving us beyond the party to a serene lake and cave area, and then back to the party.

There are outdoor bars, and plenty of celebrities from the golf, sports and entertainment worlds. I'm mingling and enjoying conversation. Suddenly Jack Nicklaus, Gary Player and racer Tony Stewart -- all apparently close friends of Morris -- make very nice and brief speeches. Dinner is served. It's a barbeque, which is awesome. My favorite of the offerings is the bison sliders. I had to stop myself after four of them. So good. Out of nowhere, three hours have suddenly passed and it's time to head back to the cabin.

The next morning, I have a phenomenal breakfast at Top of the Rock -- replete with a Krispy Kreme donut -- and head to Morris' outdoor shooting academy for a shotgun lesson. I have never even held a gun before, so I'm pretty much the ultimate newbie. My private teacher this morning is a world champion shooter who also performs trick shot shows for a living. He's as nice and patient as a guy can be. First thing he asks is what other sports I play. I tell him hockey and he runs with it, drawing analogies to passing the puck and gun shooting. Believe it or not, after talking with him and getting to shoot, I instantly see the striking similarities. To pass the puck, you have to know where your teammate will be in a second. To shoot, you have to know where your target will be floating in a second. And so on. Even the follow through motion and your body's weight shift are similar. Very cool. Have to say I loved shooting! In fact, of the 48 shells I fired, I hit 12 targets. All moving. Not bad for a virgin -- at least according to my teacher, who was gushing over my mechanics.

I may have found a new hobby. But for now I need to get back to the golf course for my tee time. Today's round is at Top of the Rock's par-3, Nicklaus-designed course that's very hilly and has spectacular views of the Ozarks. At first I hone my swing a little bit on a visually dazzling driving range that's all artificial turf (including the painted-on bunkers). There is one grass tee level and three real bunkers for practicing sand shots. A quick bag of balls later, and I'm ready to go. It's a shotgun start -- we begin on the 8th hole. Graham -- apparently labeled a "Super Senior" -- gets to play the same tees as us. Like Mize, he's very friendly and outgoing. In fact, when I tell him that I plan on taking my wife to his native Australia, he gives me travel tips for the next five to 10 minutes -- all incredibly useful advice that I make notes of. As a team, we don't play great -- achieving three birdies and six pars. But I walk away thinking that was far and away the most fun and scenic par-3 course I've ever been on. And in perfect condition. No hole required anything beyond a 5-iron -- despite all of the wind. Several holes required a mere sand wedge off the tee.

The party that night is held back at the outdoor shooting academy. While guns and alcohol are not a good mix, the guns are off-limits this evening. This party was one of the most ornate events I've ever been to. Not in any order, it included booze, amazing rib and brisket barbecue, a full-on rodeo in a real rodeo stadium out back, a Tony Orlando concert, three-dimensional photo booth, and a fireworks display that shamed any I've ever seen at Disneyland. Somewhere along the way, MLB Hall-of-Famer Ozzie Smith approached me to say hi. Here I was too shy to go say hi to him, and he just comes to me. Crazy. And of course, after the party wound down, party-goers were each greeted with a huge giveaway box sponsored by a gun company. Inside was a cool wooden crate, coffee mug, golf hat, golf balls and more.

When I returned to my cabin, I was able to stuff as much swag as possible into my bag. But at least I was able to pack all of my memories of this over-the-top, wild three days. Once Morris adds his two new golf courses -- including a slated-soon Ben Crenshaw/Bill Coore design -- I will view Big Cedar Lodge as a legitimate golf destination all on its own. At the very least right now, it's an amazing vacation spot for those who like to fish, shoot, boat and play fun, top-conditioned and challenging golf courses. Plus I understand that there are some other outstanding, independent golf courses nearby, as well.

Revised: 04/30/2015 - Article Viewed 21,474 Times
About: Scott Kramer
---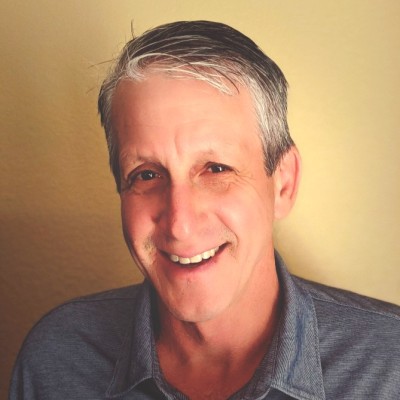 Scott Kramer, former senior editor of Golf Magazine, is a freelance golf equipment writer based in Carlsbad, Calif. - the unofficial capitol of the golf equipment industry. His work can be found on a regular basis in publications, such as T&L Golf, PGA Magazine, Met Golfer, Golf Tips and Private Clubs.
---
More Articles by Scott Kramer