Share:
---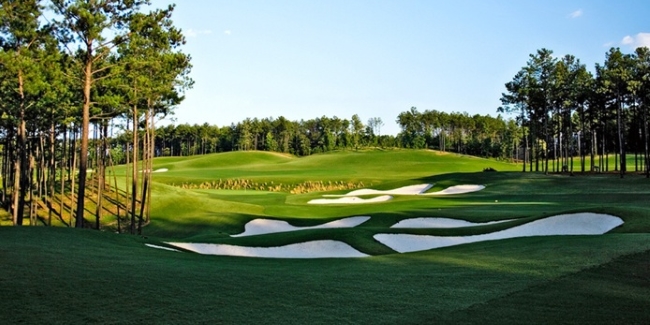 Ross Bridge Golf Course Review
Alabama's Golf Trophy
By Mike May
Some of the most special places to play golf in America - Augusta National, Seminole, and Pine Valley -- are inaccessible for the avid golfers. But, if you want to experience your own unforgettable golfing memory, you can find it on Alabama's Robert Trent Jones (RTJ) Golf Trail, which features 468 holes of championship golf on 26 golf courses designed on 11 different sites.

While each course on the RTJ Golf Trail is special, challenging, fun, memorable, and affordable, the 'jewel' of all these golf courses is Ross Bridge in Hoover, just outside Birmingham. While Ross Bridge is the newest addition to the Trail, it is, without a doubt, the 'cathedral' of the Trail. Once people walk off the 18th green at Ross Bridge, they admit that they just experienced an unforgettable golfing memory.

"It all starts when people drive onto our property and see the castle-like structure that is the resort," says Chip Purser, the director of golf at Ross Bridge. "On the golf side, our job is to keep that 'Wow' factor alive. We have an incredible golf product that is lots of fun. At Ross Bridge, that service factor is important for our guests who come to play golf. The views are spectacular."

While all golf courses have one 'signature hole,' Ross Bridge, in my opinion, has 18 of them. Ross Bridge is both appealing to the eye and irresistible to any golfer. What makes Ross Bridge so special is that it presents golfers with a true and thorough examination. Whatever tee you play from, you'll get a fulfilling golf experience at Ross Bridge.

It's not surprising that Ross Bridge has been named as one of Zagat's top new golf courses.

"It's not a daunting course. We have very wide fairways off the tees. At Ross Bridge, the onus is on the approach shot," says Purser.
From a visual perspective, the course architects were mindful of this location's historical past. As a result, a gristmill stands on the property, adjacent to the 4th green. This renovated structure is a reminder that Ross Bridge is the site of an old mine. Ross Bridge is also the home of a multi-tiered waterfall which starts at the gristmill and drops 80 feet between the 9th and 18th greens.

As for the golf, it all starts at the first tee - a left-to-right dogleg par five where your second shot can be played directly to the green over water or to the right which takes you around the water, still giving you a chance to reach the raised, well-bunkered green in regulation. An additional perk at the first hole is your chance to meet longtime starter Charlie Snell, who has a 'gift for the gab.' He'll give you a 'gold' Ross Bridge divot repair tool and tell you where to hit the ball off the first tee.

At just over 6,200 yards, the white tees at Ross Bridge probably offer the best overall golfing experience for any visitor. From there, birdies are always a possibility, getting 'up & down' for pars is common, and the occasional eagle on a par five remains an accessible dream. Of course, bogeys and worse forever loom at Ross Bridge.

"When I first walked on the golf course and stood on the 8th tee, it reminded me of the 11th at Augusta National," recalls Purser. "The second shot to 17 is great because you see the 18th green, the gristmill, and the big waterfall in the background."

At the end of golf at Ross Bridge, The Clubhouse at Ross Bridge is a great destination. It was named one of Golf Digest's "Favorite 19th Holes."
Then, there are other things to do at the Renaissance Ross Bridge Resort & Spa - play tennis, relax by the pool, unwind in the outdoor hot tub, or enjoy the Spa at Ross Bridge.

One of the special treats at Ross Bridge occurs every day. Just before sunset, a bagpiper walks around the hotel property for an hour where he plays an assortment of songs and hymns.

It's worth noting that some visitors to Ross Bridge are not there to play golf or tennis. Instead, they stay at Ross Bridge because it's the host hotel for the Porsche Sport Driving School which is nearby.

When you combine a world-class resort (259 guest rooms) with a world-class golfing destination, Alabama's Ross Bridge (205-916-7677) can now be mentioned alongside Augusta National, Seminole, and Pine Valley as one of the most special places to play golf in America. And, what makes Ross Bridge so special is that it is accessible and affordable, available for play today, and a great place to listen to bagpipes at sunset!

Revised: 10/28/2015 - Article Viewed 20,550 Times - View Golf Course Profile
Share Comment
Written By: Mike May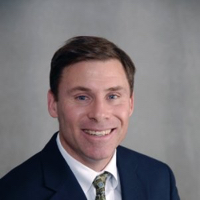 Mike May is a Wellington, Florida-based freelance golf and sportswriter, who is also a 25+ year public relations and communications executive in the sporting goods industry. He is also a veteran high school soccer official, an experienced high school basketball coach, an avid athlete, a part-time personal trainer, and a passionate golfer who is forever in pursuit of Old Man Par. He is a member of the Golf Writers Association of America.