Share:
---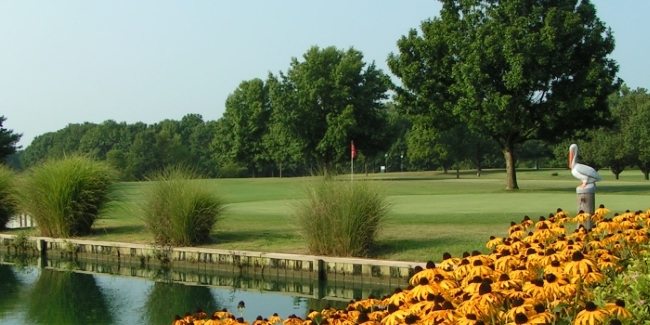 Your Golf Vacation Guide to Carbondale, Illinois
Salukis, Sunday Comfort, and The Shawnee National Forest
By Glen Turk
One of the great aspects of Midwestern golf is you do not need to travel to a Big Ten school in a populous area to find a thrilling and affordable golf destination. Carbondale, IL, population 26,000 is home to the Salukis of Southern Illinois University and a handful of top-line golf courses. I recently had the chance to interview Jordan Wren, Sales and Administrative Coordinator of the Carbondale Tourism Department, and he was kind enough to answer the below questions regarding Carbondale's growing golf industry.

Please Discuss the Top Golf Courses in Your Area and Why They are Must-Plays?
Within the city proper of Carbondale resides Hickory Ridge Golf Course, an upscale municipal course that has been serving the area since 1994. The golf course boasts the title of being the finest public layout between the Gateway City and Memphis. It is a superb course that features immaculate conditions and no home sites throughout the 6,863 yard layout.

As the home course for local high school golf teams and Southern Illinois University, Hickory Ridge Golf Course has played host to nearly every important local tournament for the past 20 years. What really sets the William J. Spear design apart from other courses in the area is its ability to never get boring or old. For more information on Hickory Ridge Golf Course visit their website at www.hickoryridgegolf.org.

Carbondale's next must-play golf course is Crab Orchard Golf Course, located in Carterville. Crab Orchard perfectly walks the tightrope of being fair while challenging thanks to the placement of towering oak trees and water hazards throughout the 6,508 yard track. The course benefits in many ways being located near a large university receiving a fair amount of traffic from both students and faculty golfers. Crab Orchard also hosts numerous golf team events and outings for university causes. For more information on Crab Orchard Golf Course visit their website at www.craborchardgolfclub.com.

Can You Provide Our Readers With An Ideal Itinerary For A Long Weekend?
I recommend starting your weekend early with golfing at either of the two courses listed above. Once you've worked up an appetite and you're at the last hole, it should be time for lunch. Head over to Flame Grill and Bar to enjoy their extensive menu and bold décor along with a refreshing beer on the outdoor patio - the perfect 19th hole. If you're looking for a unique stay outside of one of Carbondale's traditional hotels, maybe a bed and breakfast is an ideal option. Pine Manor Estate allows guests to experience 126 acres of beauty without leaving city limits. If you're feeling more adventurous with lodging, there are many cabin options to choose from as well. When you wake up refreshed on Saturday, head downtown for breakfast at Harbaugh's Café or back out to the courses. Touring Southern Illinois University is a great afternoon option, followed by a juicy handmade burger from Fat Patties a few blocks from campus. When you are ready to kick back and relax, Global Gourmet will welcome you with open arms and friendly faces, as well as tasty cocktails. Sunday gives you one last opportunity for a hole-in-one. The weekend would not be complete without experiencing brunch at The Newell House. You won't want to miss their "Sunday comfort" menu options before your drive home.

After Golf, What Are The "Must Do" Things Or Attractions To See?
When you've completed your rounds of golf, there are many other things to do to keep you in town. If you're interested in having your fun outdoors then you have definitely come to the right place, as Carbondale has all of the outdoor activities you can imagine. Being right next door to Shawnee National Forest gives visitors the opportunity to go on a hike or zipline through the trees while taking in the rustic air. You can bike through downtown or go off the beaten path onto one of the trails. If your interests are a little less physical, then one of Carbondale's wineries or breweries may be more your speed. Whether you like live music, theater, or art and history, there are a multitude of offerings for anyone visiting.
Where Can Golfers Go For More Information To Research And Plan Their Trip?

For more information on golfing or planning a trip to Carbondale, visit www.carbondaletourism.org or contact the Carbondale Tourism office directly at (618) 529-4451.



Revised: 06/20/2016 - Article Viewed 20,389 Times
Share Comment
Written By: Glen Turk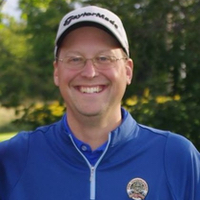 Glen Turk is a Wisconsin native and is the Senior Writer/Editor of Midwest Golfing Magazine. Midwest Golfing Magazine was formerly known as Pub-Links Golfer's Magazine and is a free publication distributed four times per year throughout Wisconsin, Illinois, Michigan, Minnesota, Iowa, Indiana, and Ohio.

His duties at MGM include writing course features, facilitating product testing, and overseeing the overall content and look of the magazine. But clearly his most important task is playing as much golf as his wife allows. Fortunately for him, she plays also and loves out-driving him even with a 60 yard head start.

Glen plays to a 6 handicap but once set a record by having his ball retriever regripped 15 times in one calendar year. It was a December trip to Guam that ultimately did him in. Finally, if you haven't caught on by now, the two most worthy weapons in Glen's writing arsenal are self-deprecating humor and pithy one-liners.

My signature line, "Be A Force on The Course" and now more recently, "Hit 'Em Where They Mow!" can be reused at no charge.