Share: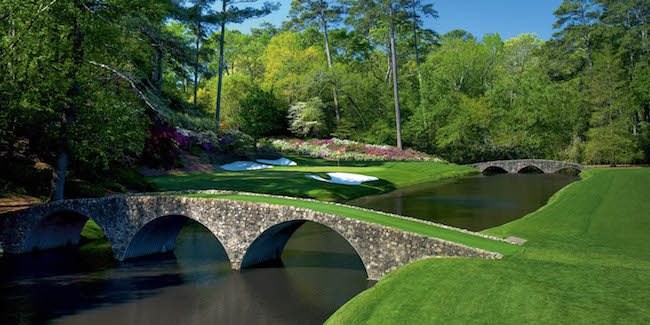 The Top 4 Golf Courses In The United States
By Todd Wolff
As you'd probably expect, the United States is home to some of the most picturesque and beautiful golf courses in the world. From the stunning 18 holes at Augusta National to the renowned course at the world-famous Oakmont, golf fans know that the USA is the place to be for a genuine out-of-this-world experience. Here are our four favourite courses on this side of the Atlantic.

Augusta National
The first major of the season takes place at Augusta National on a yearly basis and the best players in the business will travel down to Georgia to partake in The Masters in 2017. While some believe that there are 'better' courses out there, Augusta is by far and away the most beautiful course around and it truly is a breathtaking sight in full bloom.

The fairways are spanned by rows and rows of gorgeous flowers and it is widely regarded as one of the most fabulous courses to play. Jordan Spieth, priced at 8/1 to win the Masters in bet365 golf odds, will be hoping that his 12th hole demons don't return after a quadruple bogey all but ended his chances of glory in 2016.



Cypress Point
If you are willing to travel, Cypress Point might just be the nicest course in terms of view and relaxation. Set at the foothills of the Santa Lucia Mountains, you will be treated to a thrilling round of golf - although you must be one of the lucky few if you are to ever experience this incredible course.

According to various websites, there are only 250 active members of Cypress Point and it is almost impossible to break into this very exclusive club. As a course, it is unforgiving in nature - perhaps a little more than Augusta. While the greens don't run as quick, Cypress Point's tricky terrain will give even the best player a tough time of it.

Oakmont
If you're looking to play at a prestigious course but Augusta isn't for you, Oakmont is as good as it gets. Widely regarded as the most difficult round of golf on the planet, a round at Oakmont will have you reminiscing about some of the best major performances in golfing history...

Only Augusta has hosted more major Championships than any other course in the United States and Oakmont truly is spectacular. With its breathtaking clubhouse and lucrative location, those lucky enough to grace the course will need to play at their best to ensure any chance of a decent round of golf.



Pine Valley
Originally the dream of Philadelphian hotelier George Crump, Pine Valley is an example of inch-perfect golf course architecture. If you are trying to find a fault with Pine Valley, you will be looking around for some time; this course has everything. Pristine bunkers, beautiful greens and trimmed trees scale this picturesque venue.

While this club is strictly members and guests only, Pine Valley is perhaps the finest yet trickiest and most intricate golf course in the world. If you manage to go around in less than 70 strokes, you've done impeccably - although this is extremely rare. Augusta and Oakmont receive plenty of plaudits and rightly so but Pine Valley might just be the pick of the rest.



Revised: 03/28/2017 - Article Viewed 998 Times
About: Todd Wolff
---

Todd Wolff is a well traveled freelance writer on golf, beer and travel. In 2005, Todd joined GolfTrips.com as the first contributor. When he is not on the links, Todd is brewing his legendary craft beers. In addition, to golf writing he is a world renowned graphic artist who has won numerous industry awards in logo design and product packaging.
---
More Articles by Todd Wolff