Share: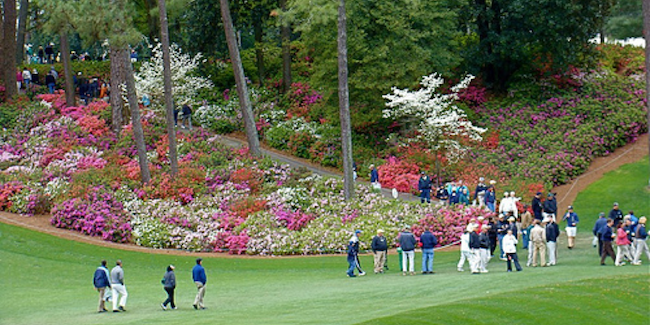 Augusta National: One of The Finest Courses In Golf
By Todd Wolff
Augusta National is one of the most picturesque and relaxing golf courses in the world. The famous Georgian course is home to the first major event of the calendar year, The Masters, and some of the best players in the business will be competing on these fast and furious greens come April.

Augusta may be breathtaking in beauty but it is vicious and unforgiving at the best of times; just ask former Masters winner Jordan Spieth.

The 23-year-old was hunting a second Green Jacket in as many years before hitting a quadruple bogey at the iconic 12th hole to hand the initiative to England's Danny Willett. Even the top-ranked golfers sometimes struggle to cope with Augusta's intricate course.

Established way back in 1933, Augusta has developed a reputation as a fine home for golfing infrastructure, both in terms of the clubhouse and the course architecture itself.

Sublime shrubs and magnificent mounds scale this phenomenal 6,799 metre venue - and elaborate bridges help players to navigate around Augusta's scintillating circuit. If you manage to hit the par-72 around Georgia's finest course, you are doing very well indeed.

The course has been home to The Masters since 1934 - one year after its establishment. In fact, American golf fans are very proud of Augusta as a venue, probably as it is regularly labelled as the most beautiful golf course on the planet.



The groundsmen keep it in perfect nick all year round and you will be treated to one of the most relaxing rounds of golf you will ever have if you are lucky enough to visit the iconic venue.

Unfortunately, not everybody will be lucky enough to step foot onto one of Augusta's inch-perfect greens. In 2017, world number one Dustin Johnson will likely enter the first major of the year with one goal in mind: winning.

Tour average players are happy enough to enjoy a picturesque round of golf; the likes of Johnson, priced at 7/1 in the Paddy Power golf odds, will be focused entirely on victory and the lucrative prize money that comes with winning at such a prestigious golfing environment.

Heading down to the south-east of the United States of America can be costly but a round around Augusta will live long in your memory. To be frank, this venue is not only one of the oldest homes of professional golf but it is well esteemed with fans from all over the world; everybody knows Augusta National in Georgia.

With just under one month until the 2017 edition of The Masters gets underway, golf fans will be eagerly anticipating the opening major of the year. If you can get down to Augusta beforehand, we'd advise you to head over and admire this spectacular course; they will have the entire complex in tip-top shape ahead of what could be another scintillating tournament.

No matter who wins the Green Jacket, the golfing world are the real winners; Augusta National is sacred to every passionate supporter out there.


Revised: 03/29/2017 - Article Viewed 1,189 Times
About: Todd Wolff
---

Todd Wolff is a well traveled freelance writer on golf, beer and travel. In 2005, Todd joined GolfTrips.com as the first contributor. When he is not on the links, Todd is brewing his legendary craft beers. In addition, to golf writing he is a world renowned graphic artist who has won numerous industry awards in logo design and product packaging.
---
More Articles by Todd Wolff