Share:
---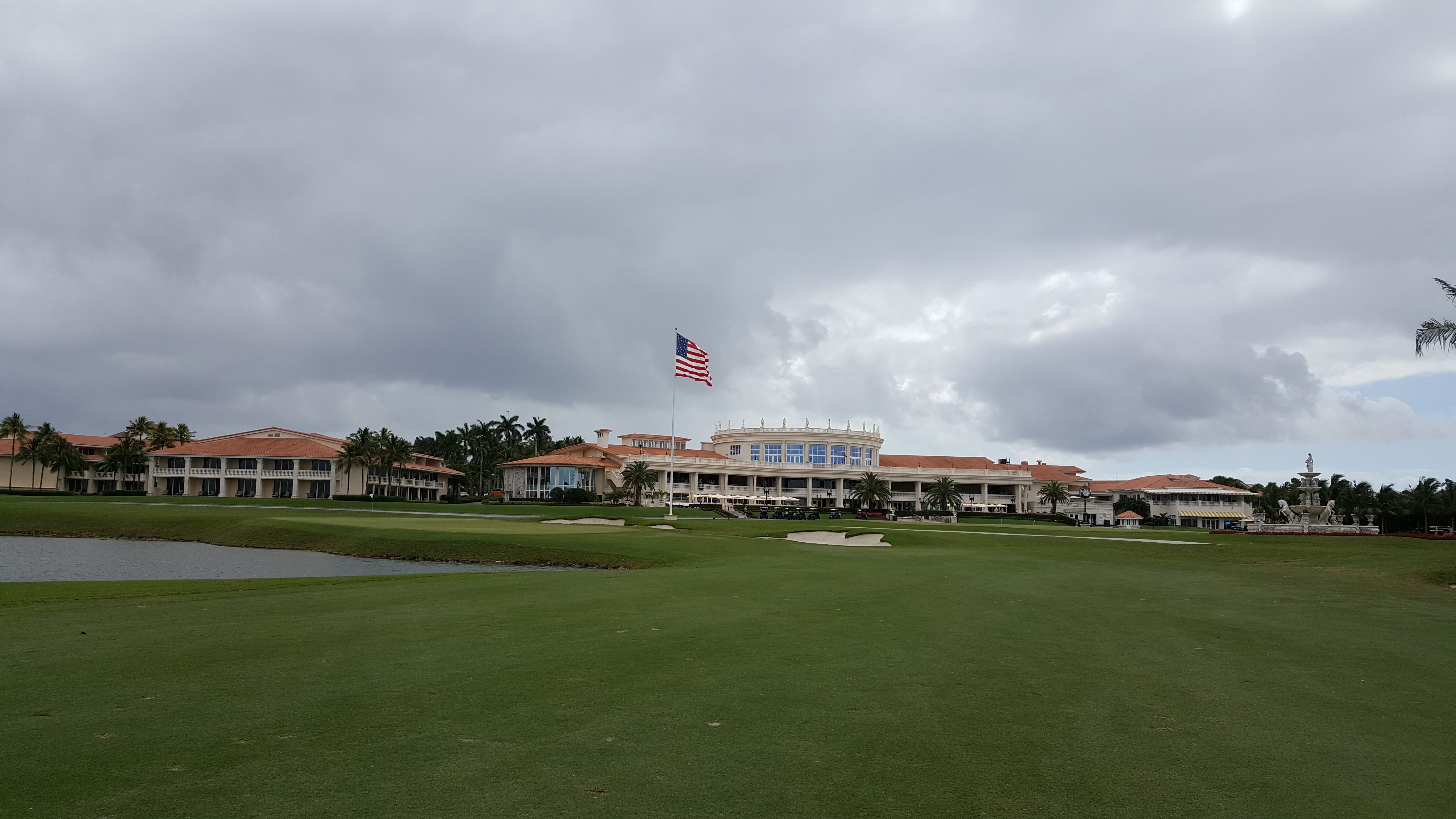 Trump National Doral Review
Escape to Amazing!
By David Theoret
The last time I visited the Doral Resort down in Miami, it was a Marriott property. Many of the people I met and worked with at the time are still there, which is a testament to what a great workplace Doral is, but that's where the similarities to the old Doral end. Everything else has changed, including the name: Trump National Doral Miami. And I must say, The Donald and company have done it up right.
Actually, it was Trump's daughter Ivanka who orchestrated the deal, which included the 700-room Doral Resort along with 4 of the 5 courses for the unbelievably low price of $150 million - the property alone is said to be worth $1 billion. The 5th course - The Great White - was sold to a group of developers who plan to build residential homes.

Since purchasing the property, the Trumps have spent over $250 million in renovations on both the resort and the courses. This included a complete remodel of the eight villas which contain 595 of the resort's guest rooms and suites. Ivanka served as a consultant throughout the redesign process and had marble bathroom floors accented with gold leaf installed as well as Italian bed linens.

The clubhouse also underwent a total redo, including the lobby, restaurants and meeting rooms. The BLT Steakhouse is a favorite and one of the top-rated steakhouses in Miami. Six new ballrooms were created including the 24,000-square-foot Donald J. Trump Grand Ballroom and the 8,100-square-foot Ivanka Trump Ballroom, which is adorned with three Austrian crystal chandeliers.

Renovations also took place outside, most notably at the new Royal Palm Pool which is divided into a family-friendly side and an adults-only side. Separating them is a 125-foot water slide; 18 private cabanas surround the pool.

Arguably the biggest changes were made to the golf courses. To oversee the renovations, Trump hired Gil Hanse, designer of the Rio 2016 Olympic Course. Hanse was charged with not only restoring Doral's famed Blue Monster but also the resort's other three courses; the Red Tiger, the Silver Fox and the Golden Palm.

During my visit, I had the opportunity to play two courses: Golden Palm and the Blue Monster. I actually found the Golden Palm course tougher than its famous sister. Water comes into play on 16 holes and, if you aren't familiar with the course, a great drive can find water you didn't know was there. Several holes offer significant risk/reward opportunities. Golden Palm offers a good variety of tight tree-lined fairways and wide open holes. The bunkers are unique in that the grass surrounding them is cut tight on the fairway side but grows heavy on the back side. Most of the greens are elevated, feature tons of undulation - and are fast. I believe they were running at 13 on the stimpmeter during our visit. Two memorable things about the Golden Palm Course: the island green on number 18. A good drive still requires a long iron into a green that slopes back to front. The second vivid memory is meeting Lawrence Taylor in the group in front of us on 18. I'm sure glad I didn't hit into them; he's BIG, Just ask Joe Theismann! Oh, and I found one of Jeff Ogilvy's golf balls in some bamboo trees. Our caddie the next day confirmed it was one of his. Just proves those guys are human.

The Blue Monster is a treat all its own. Hanse and his design team did a complete renovation of the course while trying to keep the original Dick Wilson design as original as possible. It's now significantly longer - and tougher - than before, although non-touring players can choose to play anywhere from 5,400 to almost 7,600 yards. Unfortunately, the PGA chose not to hold a tournament there this year after 55 consecutive years. Oh well, their loss!
Long, well defined fairways and deep Bermuda rough lead to deep, strategically placed bunkers around the greens, which have a story all their own. The undulation in the greens is incredible and leaves very few straight putts of more than two feet. Knowing where to hit the ball on the green is a must if you want to get it close.

Although not the hardest hole on the course - that dubious distinction goes to the par 4, number 7 - the most memorable hole has to be number 18. After all, it's been recognized as one of the toughest holes on the PGA Tour since they started playing there in 1962. Playing your tee shot down the right side of the fairway will take the water (or most of it) out of play. From there, you'll need to hit an accurate approach shot to a narrow green with sand on the right and water left. Bailing out right into the sand presents a daunting task of a bunker shot with water staring you in the face behind the green. Take a par and run.

Doral is offering a phenomenal golf package called The Championship Golf Package, which includes a fantastic breakfast buffet and one round of golf on the Golden Palm, Red Tiger or Silver Fox course for each night you stay. You can always upgrade your golf to the Blue Monster Course. You'll also have full use of Doral's new state-of-the-art practice facility with LED lighting, unlimited range balls, complimentary golf bag storage and a daily golf clinic hosted by the award-winning Jim McLean Golf School. You can reserve your tee time up to 90 days in advance too. To learn more about the Championship Golf Package, visit the Trump National Doral Miami website at www.trumphotels.com/miami/offer/championship-golf/919


Article Tags: Trump National, Doral,
Revised: 04/12/2017 - Article Viewed 1,163 Times - View Golf Course Profile
Share Comment
Written By: David Theoret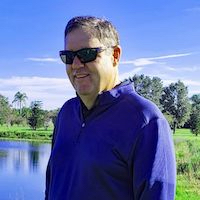 David Theoret has been in the golf and golf travel industry for over 10 years, primarily selling online advertising. For the past seven years, he has also been a golf writer, reviewing golf courses, resorts, destinations, equipment, golf apparel, and training aids - the latter of which never seems to help. David's articles and reviews have been posted on many golf travel and equipment websites.

Growing up in Southwestern Ontario, Canada, it was naturally assumed he would play hockey. Beginning at the age of 3 and continuing into his late 30's, he did just that. However, after one too many pucks to the head, he realized that golf was a lot easier on the body (whoever said hockey players were slow) and took the game up.

After moving to Florida and accepting a position with TravelGolf Media (now part of GolfNow) his love for the game grew exponentially. Most Saturdays you will find him on a course somewhere in Florida or on the practice range reinforcing his bad habits. David plays to a 10 handicap - unless there is money involved in which case it goes considerably higher. He currently resides in Lakeland, FL with his wife Belinda and their two "kids", Madyson and Molly.