Share:
---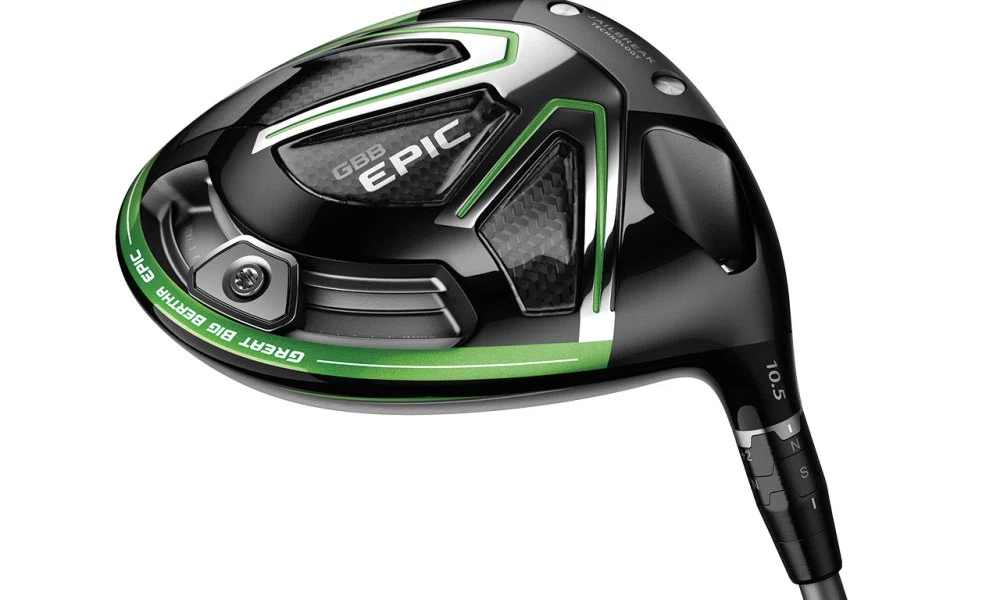 Callaway's New Great Big Bertha Epic Driver Review
Changing the Game...Again!
By David Theoret
Every year, about the end of January, I return home from the annual PGA Show in Orlando Florida, having seen the latest and greatest innovations in golf equipment. And every year, ask myself, are these things really going to make a difference for the average golfer. For the most part the answer has no...until now.

Callaway's new Jailbreak Technology is the real deal. Think about it. When the face of your driver makes contact with the golf ball, the ball compresses and the face flexes inward. When the face flexes in, somethings gotta give, meaning the crown and sole simultaneously flex outward.

That's where this new technology comes into play. Jailbreak is two titanium bars - a Gravity Core if you will - behind the clubface which connects the sole and crown, allowing the face to take more of the load at impact and spring more powerfully. In essence, Jailbreak technology changes how the head and face react at impact, promoting more speed across a larger area of the face, resulting in increased distance off the tee.

Now, adding these titanium rods to the equation added weight, a big no-no these days when trying to create faster clubhead speeds. So, Callaway looked for ways to save weight in other areas. They combined a titanium exoskeleton with a triaxial carbon crown and sole. These modifications within the Epic driver have created an extremely high Moment of Inertia (MOI) for great forgiveness. This "Energy Lensing," (i.e. redirecting energy from the sole and crown into the clubface) not only provides incredibly more distance on well struck shots, it also makes for some exceptionally long mishits.

While this technology is truly revolutionary to the golf industry, it's just one of many new features that have made the Callaway Great Big Bertha Epic Driver a Golf Digest 2017 Hot List Gold Medal Winner.

Golfers can also dial in their shot with Callaway's Precision Shot-Shape Control, an adjustable 17-gram weight that slides along a redesigned track, allowing you to fine-tune the Epic to suit your swing. In testing, this new feature allowed for up to 21 yards of shot-shape correction for more distance and control.
If that's not enough adjustability for you, Callaway's OptiFit system lets you change the loft +2* or down -1* from the stated loft, which are 9, 10.5, and 13.5 degrees. The lie angle can be set up as a draw or neutral bias. The standard length of the Epic driver is 45.5 inches. Incorporated into the new design is the Speed Step technology Callaway created through a collaboration with Boeing, which great increases the aerodynamics of the clubhead. Don't like the color scheme of your new Epic driver? No problem, Callaway is offering several different paintfill options.

There are several high-performance stock shafts available for the Epic driver and they have put into four weight classes: 40g, 50g, 60g, 70g. Choose from Mitsubishi, Project X, Fujikura, and Aldila. These premium, Tour-proven shafts are engineered to promote speed, power, stability, feel and control. Work with a certified club fitter to choose the shaft to find the right flex, launch angle and spin for your swing.

Callaway also offers the new Epic Driver in a Sub-Zero model, which is a better choice for players that have extremely high spin rates with their driver. Both GBB Epic models are 460cc.

You don't need a triple digit swing speed to make this driver work for you. In fact, Callaway's testing proved that just about any swing speed can benefit from this technology. All golfers, whether a scratch players or a high handicapper, should find more speed, distance and control with the new Great Big Bertha Epic driver. I've seen firsthand how much distance can be gained by putting this one club in my bag. Extra distance on off-center hits is nice too.
For more information or to order a new Callaway Epic driver, visit the website at www.callawaygolf.com.


Article Tags: Callaway, Great Big Bertha, Epic, Epic Driver
Revised: 04/22/2017 - Article Viewed 8,290 Times
Share Comment
Written By: David Theoret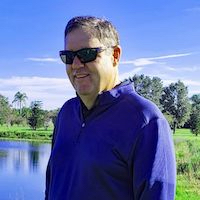 David Theoret has been in the golf and golf travel industry for over 10 years, primarily selling online advertising. For the past seven years, he has also been a golf writer, reviewing golf courses, resorts, destinations, equipment, golf apparel, and training aids - the latter of which never seems to help. David's articles and reviews have been posted on many golf travel and equipment websites.

Growing up in Southwestern Ontario, Canada, it was naturally assumed he would play hockey. Beginning at the age of 3 and continuing into his late 30's, he did just that. However, after one too many pucks to the head, he realized that golf was a lot easier on the body (whoever said hockey players were slow) and took the game up.

After moving to Florida and accepting a position with TravelGolf Media (now part of GolfNow) his love for the game grew exponentially. Most Saturdays you will find him on a course somewhere in Florida or on the practice range reinforcing his bad habits. David plays to a 10 handicap - unless there is money involved in which case it goes considerably higher. He currently resides in Lakeland, FL with his wife Belinda and their two "kids", Madyson and Molly.