Share:
---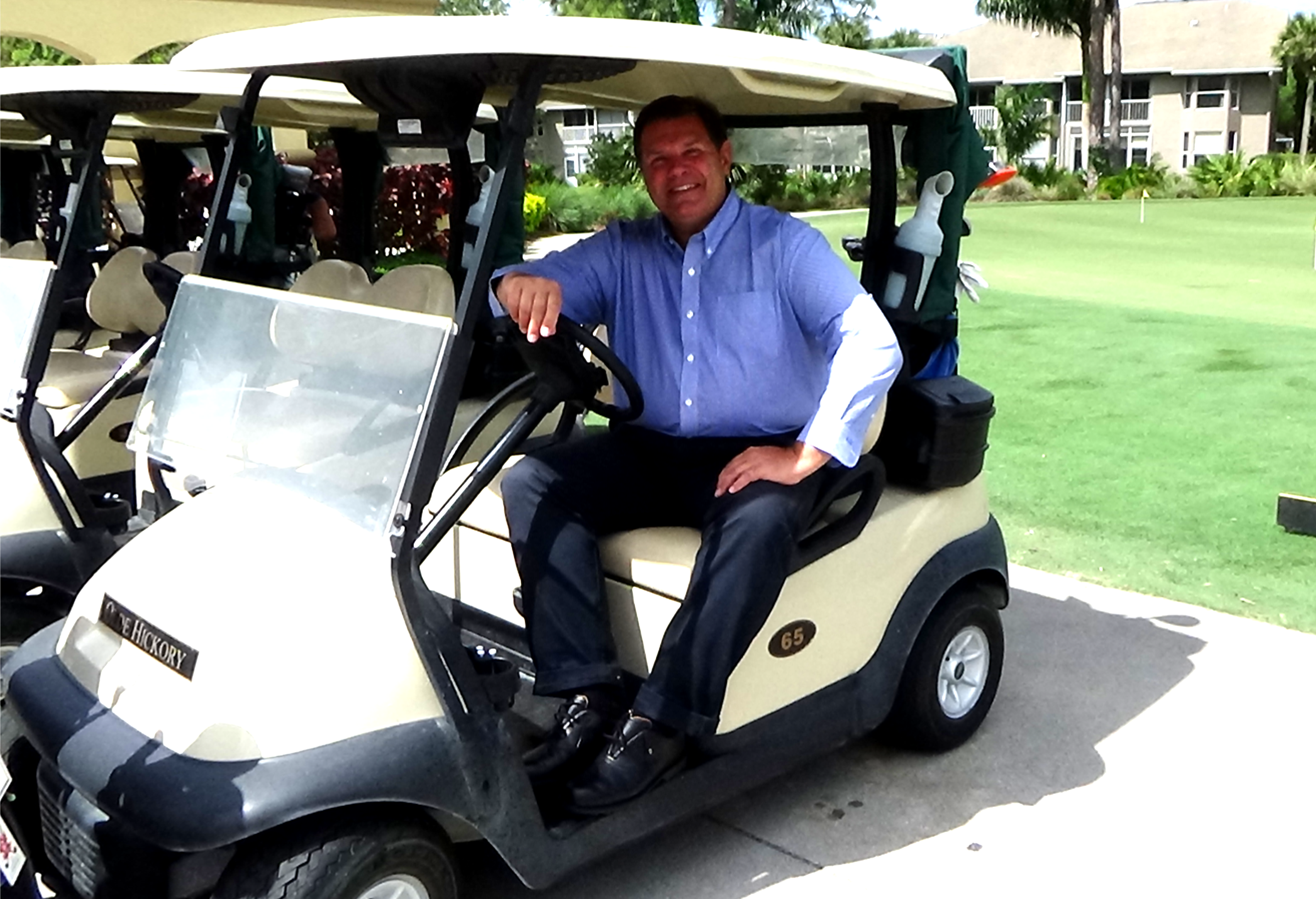 Peter Tschernitz Interview
A Real Boost to The US Golf Industry - Especially in SW Florida
By David Theoret
Here I am, sitting in the General Manager's office at Olde Hickory Golf and Country Club in Ft. Myers, Florida, across from this guy that's going 500 miles an hour. He's on the phone, on the computer, texting, emailing, taking calls and answering the questions of everyone that steps into his office. And to think I've only been here 5 minutes.

Peter Tschernitz is a true golf industry success story. Growing up in Austria, Peter was an accomplished hockey player and over the years, played for three of the county's top teams: EC- KAC, ECR Innsbruck and EC Stadlau. He also participated in one world championship but doesn't like to talk about the results. He and his family made numerous trips to the US while he was growing up and Peter started to fall in love with the lifestyle in the land of opportunity. When it was time to get a collegiate education, Peter opted to do so in the US where attended the Golf Academy of America. Upon graduating in 1988, he went on to Florida State University and in 1990 was awarded an MBA in business and hospitality management. Armed to the teeth with hospitality information, it was time to start a career that would lead him to his life's passion: golf.

A long the way, Peter Tschernitz has had numerous success stories, both here and abroad. In Europe, Peter worked for Dieter Klostermann on a couple of occasions; Klostermann is a leading expert in the golf and hospitality industry. He got his start in the with CCA (Club Corporation of Asia) at a couple of cubs in Asia and was so successful that Klostermann asked Peter to join him at his newly formed company, Palmerston Resorts and Hotels, where he served as the Operations Manager for Palmerston Golf, Inc. This is where he developed an interest in the club management business as he was involved in just about every facet of the industry, from course design and construction to agronomy and day to day operations.

His accomplishments within the golf/hospitality industry in the US are just as remarkable. One of his first ventures was with his mentor Jeff Milton. Together, they developed two golf communities in Florida: The Sanctuary Club on Sanibel Island and Westminster Golf Club in Ft Myers. He formed his own club management company CCM (Crown Colony Management) in 1994, made it successful and sold it to Centex Homes. In 2014, he started his current company, CCM Golf Management and today manages several high-end golf properties in southwest Florida. CCM Golf Management currently has several new projects under development that will help grow the game of golf in Florida for years to come.

Outside the US, Tschernitz and CCM Golf Management have been working with Cape Cana Development in Punta Cana, DR, where he serves as a consultant to the owners of the three Jack Nicklaus golf courses. Recently, he's invested in his other passion: ice hockey. His company has formed CCM Hockey (not to be confused with the CCM hockey brand in Canada) to manage and operate the Florida Jr. Blades Ice Hockey team in SW Florida. Peter brings his 20+ years of management experience and a passion for the game and is committed to the overall success of the Florida Jr. Blades. The focus of this Elite Tier Team will be skill development and providing a professional platform for up and coming Junior age hockey players looking to move up to the USPHL Premier level or College Hockey. Just another opportunity to give back to the community and help kids out that share the same interests.


Article Tags: Peter Tschernitz, Old Hickory, GM, General Manager, CCA, CCM, CCM Golf
Revised: 05/01/2017 - Article Viewed 840 Times - View Golf Course Profile
Share Comment
Written By: David Theoret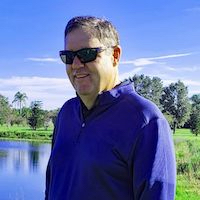 David Theoret has been in the golf and golf travel industry for over 10 years, primarily selling online advertising. For the past seven years, he has also been a golf writer, reviewing golf courses, resorts, destinations, equipment, golf apparel, and training aids - the latter of which never seems to help. David's articles and reviews have been posted on many golf travel and equipment websites.

Growing up in Southwestern Ontario, Canada, it was naturally assumed he would play hockey. Beginning at the age of 3 and continuing into his late 30's, he did just that. However, after one too many pucks to the head, he realized that golf was a lot easier on the body (whoever said hockey players were slow) and took the game up.

After moving to Florida and accepting a position with TravelGolf Media (now part of GolfNow) his love for the game grew exponentially. Most Saturdays you will find him on a course somewhere in Florida or on the practice range reinforcing his bad habits. David plays to a 10 handicap - unless there is money involved in which case it goes considerably higher. He currently resides in Lakeland, FL with his wife Belinda and their two "kids", Madyson and Molly.