Share:
---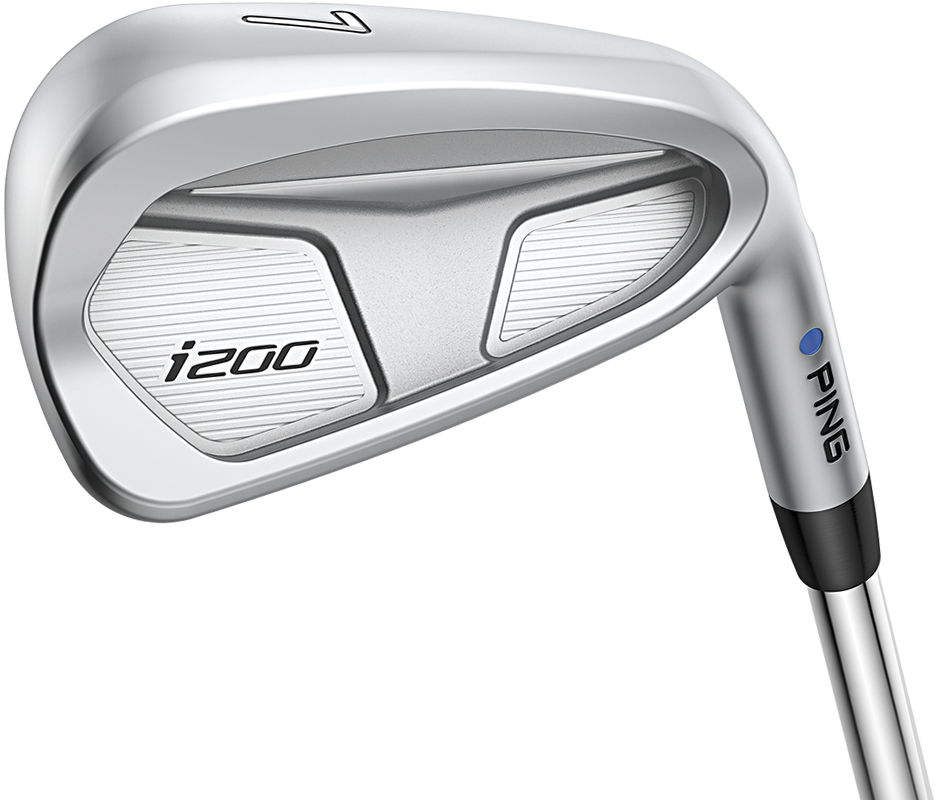 PING i200 Irons Review
A Classic Look with the Latest Technology
By David Theoret
You may have seen the new PING i200 irons in the bags of a couple of PING staffers, Lee Westwood and Ted Purdy. And, at first glance, they might be mistaken for a past model, the S55 irons with the semi-muscle back T-bar. But make no mistake about it, this is the PING look of the future, not a step back into the past. In fact, this new style keeps pace with PING's better player offerings including the iBlade and the Glide Wedges.

What you have standing over the ball is more of a classic golf club look - a thin top line, minimal offset and a more compact design. After all, confidence is everything in golf and every time I set up with the new i200 irons, I have confidence that I am going to hit it well. My feelings are backed up by PING's chairman and CEO, John A. Solheim, who says about the i200 irons: "This is a shot-maker's iron by design, but it will fit a lot of golfers because it's so easy to play. This iron will exceed their expectations in every way, especially the feel."

Speaking of feel, hit one of these irons pure and you'll know it instantly, both from the feel and sound of the club. A lot of that has to do with the Custom Tuning Port (CTP) in the back of the club. It's almost twice as big as any other similar PING iron and deeper too. It sits out in the open instead of hiding behind the rear lip. It's virtually unnoticeable thanks to the silver elastomer filling, which PING claims is "activated" at impact to modify the sound and feel.

Like every other club company out there, PING is concerned about distance. After all, that's what consumers want. They want the ball to go farther no matter how bad their swing is; fix the arrow, not the Indian. So, to keep pace, you'll find the 431-stainless steel face of the i200 iron is 30% thinner than the i-iron it replaces, making it a little faster at impact. The 10 grams of weight that is saved by shaving down the face is split between the toe of the club and the hosel, which helps to increase MOI by 7%, making at the same as the G15 game improvement iron. This also helps on off-center hits by keeping the face more stable and not twisting as much as before.

But wait, there's more. PING has made some incredible enhancements to the sole of the club. They've given it a slightly wider shape, making it more adaptable to a variety of lies and swing attach angles. This is done with a slightly higher, more contoured leading edge and an extra degree of bounce in the 3 - 8 irons (0.5 degrees in the 9 - PW). Helping to reduce the interaction between turf and ball is PING's Hydropearl finish, allowing for cleaner contact with the grooves at impact.

The stock shafts on the i200 irons are the company's AWT 2.0 steel or CFS graphite. AWT stands for Ascending Weight and the shafts get heavier as they get shorter so that you have more control in the short irons and a lighter shaft for more club head speed in the longer irons, which makes sense and is long overdue. Several other premium shafts are available at no upcharge: KBS Tour, Dynamic Gold, N.S. Pro Modus3 105, XP 95, and Project X shafts are offered at no upcharge. Retail price on an 8-club set is $1,000 ($150/club) for steel and $1,100 for graphite.

There are plenty of everyday golfers out there looking for irons that offer all the distance and forgiveness features of game improvement irons but want a more minimalist, compact look. The i200 fills the bill and bridges the gap between PING's iBlades and the G series irons. For more information or to order online visit www.PING.com.


Article Tags: Irons, PING, i200, golf clubs
Revised: 06/21/2017 - Article Viewed 12,357 Times
Share Comment
Written By: David Theoret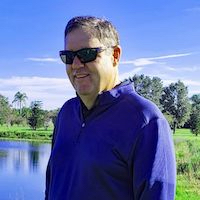 David Theoret has been in the golf and golf travel industry for over 10 years, primarily selling online advertising. For the past seven years, he has also been a golf writer, reviewing golf courses, resorts, destinations, equipment, golf apparel, and training aids - the latter of which never seems to help. David's articles and reviews have been posted on many golf travel and equipment websites.

Growing up in Southwestern Ontario, Canada, it was naturally assumed he would play hockey. Beginning at the age of 3 and continuing into his late 30's, he did just that. However, after one too many pucks to the head, he realized that golf was a lot easier on the body (whoever said hockey players were slow) and took the game up.

After moving to Florida and accepting a position with TravelGolf Media (now part of GolfNow) his love for the game grew exponentially. Most Saturdays you will find him on a course somewhere in Florida or on the practice range reinforcing his bad habits. David plays to a 10 handicap - unless there is money involved in which case it goes considerably higher. He currently resides in Lakeland, FL with his wife Belinda and their two "kids", Madyson and Molly.