Share:
---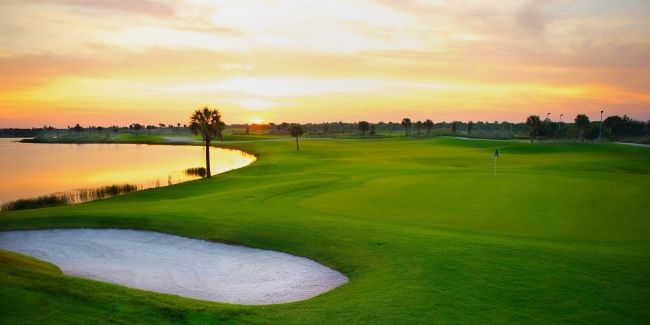 Osprey Point Golf Course Review
A Pure Golf Experience
By Mike May
The Osprey Point Golf Course (12551 Glades Road, Boca Raton, Florida) is officially categorized and listed as a public golf course, but the comparisons to a public golf course stop there. While this course is owned and operated by the Palm Beach County Parks and Recreation Department, the commitment to excellence displayed by the maintenance team at Osprey Point is what separates this course from the competition - public and private. Very few golf courses - private, semi-private, or public -- are consistently maintained at such a high level of excellence as Osprey Point is by its maintenance team. Whether it's January, June or any date in between, Osprey Point is always in spectacular shape - tees, fairways, rough, bunkers, and greens. In reality, Osprey Point, which has only been open since November 2010, is a golf course that is maintained like a private country club. This 27-hole layout, which is based in the Bert Aaronson South County Regional Park in western Boca Raton, deserves all the editorial praise that one can imagine.

All three courses are blessed with putting surfaces that rival any golf course in south Florida; the fairways always provide a consistent lie on the Platinum Paspalum turf; the sand bunkers are penal, but not punishing; the tee boxes are slightly raised and as level as a pool table; the lines separating fairways from rough are crisp; it is appealing to the eye; and a joy to play. The three courses at Osprey Point, all of which are par-36 layouts, are named after birds of prey - Raven, Hawk, and Falcon. It's appropriate for this course's three nine-hole layouts to have wildlife-like names because Osprey Point is an Audubon International Certified Classic Sanctuary.

Each course has five tees to choose from - silver, white, blue, gold, and black - so it should be quite easy finding your tee-box comfort zone at Osprey Point.
The mix of par threes, par fours, and par fives is very well conceived. The best batch of holes at Osprey Point is when you play 7-9 at the Hawk. The 7th is a classic short par four to a raised green which is guarded by sand traps; the 8th is a brilliant par three over Sunset Lake to a raised green which is somewhat narrow, but very wide; and the 9th hole is an alluring left-to-right dogleg par five where water comes into play along the entire right side of the fairway from tee to green. On each hole, a birdie is definitely a possibility, but so is a double-bogey or worse. One day, you might birdie each hole and on the following day, you might easily finish with three bogeys.

"Osprey Point is unlike any other golf facility in South Florida," says Ben Derauf, Golf Course Manager, Osprey Point Golf Course. "There are no homes seen from anywhere on the course, you're out in deep nature, and the wildlife is abundant. It's the only course in the area that has a completely natural feel. The great course conditions can be contributed greatly to the resilient grass, but it's an overall team effort. Even with the best grass, it cannot be maintained to this level without all individuals involved striving to reach the goal of providing a great golf experience for golfers of all levels."

Another aspect of Osprey Point which separates it from any golf course in Florida is the size of its driving range and practice area. There's plenty of green space to practice every shot - from hitting drivers to practicing three-foot putts. And, there's another plus to Osprey Point. It is the home of the Don Law Golf Academy, so expert instruction is available as well.

For those who have played Osprey Point, it's no surprise that the course was ranked in the top 50 public courses in Florida by Golf Digest in 2015. And in 2016, Osprey Point also won the World's Best Eco Friendly Golf Facility by World Golf Awards.

Those who play Osprey Point, designed by course architects Roy Case and Jeff Grossman, always walk away impressed.

"Osprey Point is a fair and challenging layout set in wonderfully natural surroundings," says Neil Hodding of England, who played the course in July of 2016. "The holes are well separated from each other and there is not a house or condo in sight. It is just you, the golf course and the wetlands. I thoroughly enjoyed it."

"Osprey Point is one of my favorite golf courses in south Florida," says Marlo Garcia Perez of Weston, Florida. "It's a fun and fair test of golf. It's always in great shape and the greens are fast and true. I love Osprey."

On your next trip to south Florida, check out the images of Osprey Point online at www.pbcgolf.com. Then make a tee time. If you need to reach the pro shop, call 561-482-2868. The Raven, Hawk, and Falcon await your arrival. Don't forget your hat and sunscreen.


Revised: 02/12/2018 - Article Viewed 451 Times - View Golf Course Profile
Share Comment
Written By: Mike May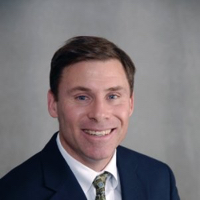 Mike May is a Wellington, Florida-based freelance golf and sportswriter, who is also a 25+ year public relations and communications executive in the sporting goods industry. He is also a veteran high school soccer official, an experienced high school basketball coach, an avid athlete, a part-time personal trainer, and a passionate golfer who is forever in pursuit of Old Man Par. He is a member of the Golf Writers Association of America.