Share:
---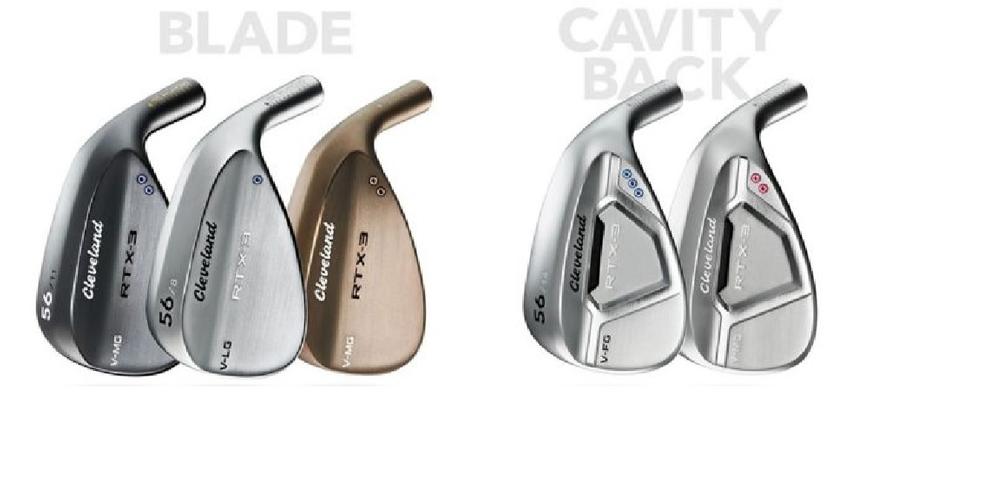 Cleveland RTX-3 Wedges
Spinning Never Felt So Good
By David Theoret
It may be a little-known fact - unless you're an employee of the company or maybe one of their brand ambassadors - but Cleveland Wedges have won more Gold Medals in Golf Digest Hot List history than any other wedges. And now, you can add their new RTX-3 wedges to the list; and for several good reasons.

Cleveland's new RTX-3 wedges have the tightest shot dispersion and closest average distance from the target than any wedge they have ever produced. Helping you stick it closer to the pin is Cleveland's patent pending Feel Balancing Technology. By adding a microcavity and shortening the hosel, the 9 grams of saved mass have enabled Cleveland's engineers to move the center of gravity closer to the center of the impact zone. This helps to decrease vibration and maximize the stability of the head at impact, creating better feel and tighter shot dispersion.

Another feature that makes the RTX-3 wedges exceptional is the new ROTEX Face, which incorporates three different innovations that combine to increase spin with more consistency. The new Tour Zip Grooves have a deeper, narrower U shape with a sharp edge radius in all lofts. This enhances contact across a wide variety of conditions. An advanced, 2-pass micro milling pattern increases friction and is directional depending on the loft: In the lower lofts (46°-52°), the pattern is straighter to accommodate full shots. In the higher lofted wedges (54°-64°), the pattern is angled more to optimize open-face shots. The faces of these wedges has been laser milled, giving it a rougher feel for more grip and spin.

The new RTX-3 wedges are available in three tour-proven sole grinds. Each grind features a V shape that has more leading edge bounce, which helps to get the club head through the turf faster at impact. You'll find that these wedges have a crisper feel and more consistent head speed, giving you increased spin and more control. When put through Cleveland's proprietary turf interaction software, the RTX-3 wedges showed 23% better speed retention than their previous model. And, since the sole moves through the turf more quickly, less turf comes up onto the face at impact, giving you better contact and more spin.

The V-LG (1 dot) is Cleveland's low bounce grind and is ideal for golfers that have a shallow angle of attack or those who play on courses with firm conditions. The V-MG (2 dot) is a mid-bounce grind and suits the widest range of short game styles and course conditions. The V-FG (3 dot) grind is a full sole grind with the highest effective bounce and now features trailing edge relief. It's the wedge of choice for players with a steep angle of attack and play on softer turf.

Last but certainly not least, the new Cleveland RTX-3 wedges are available in three finishes: Tour Satin, Black Satin and Tour Raw. Tour Satin is a traditional silver finish with a modern edge that features a matte sheen to help reduce glare at address. The Black Satin is the company's most popular finish and has been improved to last significantly longer than past versions or similar finishes from competitors. The Tour Raw finish has become a favorite of PGA TOUR pros in recent years. Over time this finish will rust, giving the club a distinct look and feel.

With the Cleveland RTX-3 wedges, you'll find that the sweet spot is muted and when you catch the ball flush, you will barely feel it. With the specialized grooves on the face of the club, you can be delicate with your shot and still spin the ball; even from bad lies.

Your new Cleveland RTX-3 wedge can be customized with an array of colors and skins. You can even add your initials, or the initials of someone - or something - you want to remember every time you look down at the club.

Cleveland's RTX-3 wedges are available in either a cavity back style or the traditional blade style. For more information or to order your new wedges, visit their website at www.clevelandgolf.com.


Article Tags: Cleveland, Cleveland Golf, wedges, RTX, RTX-3
Revised: 06/05/2018 - Article Viewed 1,359 Times
Share Comment
Written By: David Theoret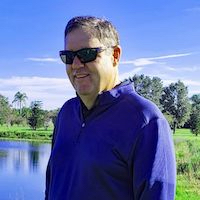 David Theoret has been in the golf and golf travel industry for over 10 years, primarily selling online advertising. For the past seven years, he has also been a golf writer, reviewing golf courses, resorts, destinations, equipment, golf apparel, and training aids - the latter of which never seems to help. David's articles and reviews have been posted on many golf travel and equipment websites.

Growing up in Southwestern Ontario, Canada, it was naturally assumed he would play hockey. Beginning at the age of 3 and continuing into his late 30's, he did just that. However, after one too many pucks to the head, he realized that golf was a lot easier on the body (whoever said hockey players were slow) and took the game up.

After moving to Florida and accepting a position with TravelGolf Media (now part of GolfNow) his love for the game grew exponentially. Most Saturdays you will find him on a course somewhere in Florida or on the practice range reinforcing his bad habits. David plays to a 10 handicap - unless there is money involved in which case it goes considerably higher. He currently resides in Lakeland, FL with his wife Belinda and their two "kids", Madyson and Molly.