Share:
---
Pelican Hill Ocean South
By Scott Kramer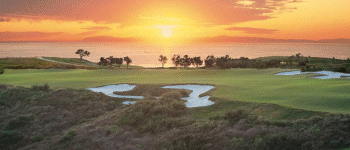 I've had the privilege of playing the South course at Pelican Hill Golf Club - on the bank of the Pacific Ocean in Newport Coast, Calif. - about 40 times or so. My friend used to be a pro there and got us on frequently for late-afternoon rounds. That helped spare me steep green fees, which at that time in mid-1990s hovered near $200. Course officials have longed try to label the destination as the Pebble Beach of Southern California. I've played Pebble Beach and believe me, while Pelican Hill is very nice in its own way and truly one of the best upscale, daily-fee golf experiences in Southern California, it is no Pebble Beach. They have completely different atmospheres and offer extremely dissimilar playing experiences.

Eventually after its early 1990s opening, Pelican Hill added a second course. Grand plans ultimately got the green light, and a luxury six-star hotel and villa complex - The Resort at Pelican Hill - was added, and is now in its second year. The two Tom Fazio-designed courses were actually closed down while the massive resort was being built for roughly two years, and Fazio revamped them. He renovated the greens, making them much faster, apparently removed some Eucalyptus trees that were blocking ocean views from the new hotel and clubhouse, and generally upgraded where he saw fit. The results are subtle, which is a positive. Why mess too much with a good thing?

I played the North Course - which is now called Ocean North - last year upon its reopening and it was spectacular. This week I got to return to the South Course - Ocean South - and play it for the first time in nearly a decade. The course has matured very nicely but its essence has remained intact. I've always thought this was a very forgiving course, one in which balls straying left and right somehow found the terrain and kicked back toward the middle of the fairway. That always had seemed to be a factor in keeping the pace of play moving - another reason I liked the course.

So many of the holes have ocean views - two of them are back-to-back par-3's on the back nine that are right at the ocean, where you can play to the aura of rock-crashing waves. The toughest part of the course are the many traps that have only beach sand in them - apparently a mandate from the coastal commission. Because beach sand is so thick, the course laid it down thin in the bunkers. So it's incredibly easy to skull shots into oblivion. And that frankly cheapens the experience. For instance, my playing partner and I both just missed one of those par-3 greens by the Pacific. Both of us are pretty good from the sand, and both of us took what we deemed delicate swings and wound up hitting line shots beyond the course boundary. Instant and severe punishment for what should have been routine sand traps.

Regardless, it's still an awesome golf course that's well worth playing, if you have the time and means. Green fees are now $235 and I understand that they may be going up to $250 in March of 2010. Those fees include forecaddies, but not their tips. Speaking of, I'm never quite sure what to make of forecaddies. Courses that have them claim they help speed up play and depict them as a convenience. Critics claim they can be a nuisance and actuallly slow down the pace of play. I'm not sure that they're necessary at Pelican Hill. As I stated above, the course has nearly always played quickly, although officials tell me that the many natural areas surrounding the holes accumulate a lot of errant golf balls and thus there had been pace-of-play issues prior to the course being revamped.

Whatever -- it seems like a case of a new luxury resort trying to further fortify its reputation as an elite destination. And for the record, our forecaddie was a nice, knowledgeable guy. But I just feel that hiring him should be an upgrade option and not forced.

Regardless, this once nice high-end local course didn't need a whole lot of tampering. And it received just the right amount of love from Fazio. The course, itself, remains a beautiful, scenic and forgiving layout. And it's a must for any golfer visiting the area.




Article Tags: Pelican Hill Golf Course Review
Revised: 11/20/2009 - Article Viewed 26,122 Times
Share Comment
Written By: Scott Kramer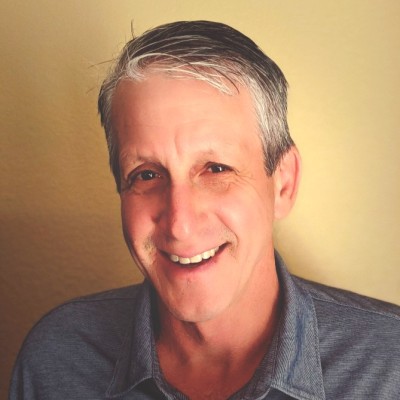 Scott Kramer, former senior editor of Golf Magazine, is a freelance golf equipment writer based in Carlsbad, Calif. - the unofficial capitol of the golf equipment industry. His work can be found on a regular basis in publications, such as T&L Golf, PGA Magazine, Met Golfer, Golf Tips and Private Clubs.