For Golf Package Quotes Click HereInquiry Now
---
Lincoln/Omaha Golf Courses
Golf Course Name
Type
Architect
Social
Ashland Country Club
Ashland, NE
402-944-3388
Holes - Semi-Private
Dick Watson & Henry Hughes
Bay Hills Golf Course
Plattsmouth, NE
402-298-8191
Holes - Public
Marty Johnson
Benson Park Golf Course
Omaha, NE
402-444-4626
18 Holes - Public
Champions Club
Omaha, NE
402-498-8989
18 Holes - Private
Jeff Brauer
Country Drive Golf Course
Ashland, NE
402-944-2333
Holes - Public
Crooked Creek Golf Club
Lincoln, NE
402-489-7899
Holes - Public
Eagle Hills Golf Course
Papillon, NE
402-592-7788
18 Holes - Public
Eagle Run Golf Course
Omaha, NE
402-498-9900
Holes - Public
Jeff Brauer
Elkhorn Ridge Golf Course
Elkhorn, NE
402-289-4332
Holes - Public
Elmwood Park Golf Course
Omaha, NE
402-444-4683
18 Holes - Public
Field Club of Omaha
Omaha, NE
402-345-6347
Holes - Private
Firethorn Golf Club
Lincoln, NE
402-488-2071
18 Holes Holes - Private
Pete Dye
Fontenelle Hills Country Club
Bellevue, NE
402-292-2500
18 Holes - Semi-Private
Fontenelle Park Golf Course
Omaha, NE
402-444-5019
Holes - Public
Grandpas Woods Golf
Murdock, NE
402-994-2100
Holes - Public
Rex & Boyd Clemens
Happy Hollow Club
Omaha, NE
402-391-0239
18 Holes - Private
William Langford & Theodore J. Moreau
Hidden Valley Country Club
Lincoln, NE
402-483-2532
Holes - Public
Carl Dietrich
Highlands Golf Club of Lincoln
Lincoln, NE
402-441-6081
18 Holes - Public
Jeff Brauer
Hillcrest Country Club
Lincoln, NE
402-489-8181
18 Holes - Private
William H. Tucker
HiMark Golf Course
Lincoln, NE
402-488-7888
Holes - Public
Dave Lammoe
Holmes Park Golf Course
Lincoln, NE
402-441-8960
18 Holes - Public
Floyd Farley
Indian Creek Golf Course
Elkhorn, NE
402-289-0900 ext. 5
27 Holes - Public
Frank Hummel
Iron Horse Golf Club
Ashland, NE
402-944-9800
18 Holes - Public
Jim Ager Memorial Golf Course
Lincoln, NE
402-441-8963
Holes - Public
Johnny Goodman Golf Course
Omaha, NE
402-444-4656
18 Holes - Public
Leon Howard & Dave Bennett
Knolls Country Club
Lincoln, NE
402-423-1776
18 Holes - Private
Bill Applegate
Knolls Golf Club
Omaha, NE
402-493-1740
Holes - Public
La Vista Falls Municipal Golf Course
La Vista, NE
402-339-9147
Holes - Public
Mahoney Golf Course
Lincoln, NE
402-441-8969
18 Holes - Public
Floyd Farley
Miller Park Golf Course
Omaha, NE
402-444-5396
Holes - Public
Milts Golf Center
Omaha, NE
402-731-2001
Holes - Public
Mike Ordway
Miracle Hill Golf & Tennis Center
Omaha, NE
402-498-0220
18 Holes - Public
Floyd Farley
North Forty Golf Complex - Beattys Back 9
Lincoln, NE
402-466-4653
Holes - Public
Watson Landscape
Oak Hills Country Club
Omaha, NE
402-895-4383
18 Holes - Private
Robert Popp
Omaha Country Club
Omaha, NE
402-571-7470
18 Holes - Private
Wayne Stiles & John Van Kleek
Pacific Springs Golf Club
Omaha, NE
402-330-4300
18 Holes - Public
Jim Felton
Pine Lake Golf & Tennis Club
Lincoln, NE
402-488-7105
Holes - Semi-Private
Dick Watson
Pines Country Club
Valley, NE
402-359-4311
Holes - Semi-Private
Bill Kubly
Pioneers Golf Course
Lincoln, NE
402-441-8966
18 Holes - Public
M.W. Tucker
Platteview Country Club
Bellevue, NE
402-291-5927
18 Holes - Private
Larry Packard
Quarry Oaks Golf Club
Ashland, NE
402-944-6000
18 Holes - Public
John LaFoy
Shadow Ridge Golf Club
Omaha, NE
402-333-0500
18 Holes - Private
Tom Sieckmann
Skyline Woods Country Club
Elkhorn, NE
402-289-4653
Holes - Private
Spring Lake Golf Course
Omaha, NE
402-444-4630
Holes - Public
Dr. James Frederic Clarke
Sunset Valley Country Club
Omaha, NE
402-393-3770
Holes - Private
Tara Hills Golf Course
Papillion, NE
402-592-7550
18 Holes - Public
Patrick Wyss
The Country Club of Lincoln
Lincoln, NE
402-423-2271
18 Holes - Private
The Players Club at Deer Creek
Omaha, NE
402-963-9950
18 Holes - Private
Tiburon Golf Club
Omaha, NE
402-895-2688
Holes - Semi-Private
Dave Barrett & Larry Hagewood
Tregaron Golf Course
Bellevue, NE
402-292-9300
18 Holes - Public
Craig Schreiner
Warren Swigart Golf Course
Omaha, NE
402-444-4623
Holes - Public
Westwood Heights Golf Club
Omaha, NE
402-444-4658
Holes - Public
Wilderness Ridge Golf Club
Lincoln, NE
402-421-2525
18 Holes - Resort
Willow Lakes Golf Course
Bellevue, NE
402-292-1680
Holes - Military
Robert Trent Jones, Sr.
Woodland Hills Golf Course
Eagle, NE
402-475-4653
Holes - Public
Jeff Brauer
Yankee Hill Country Club
Lincoln, NE
402-421-1700
Holes - Private
Dave Lammoe
Free Golf Package QuoteInquiry For A Free Quote
Lincoln/Omaha Golf Packages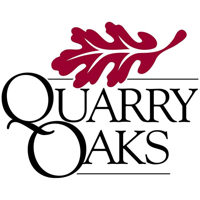 Quarry Oaks Golf Club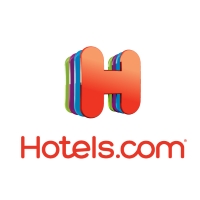 Looking for hotel rooms in and around Lincoln/Omaha?
View hotel deals and book your room.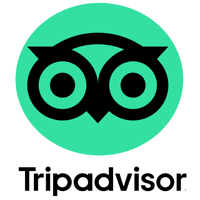 TripAdvisor.com provides reviews and lodging deals for Lincoln/Omaha
View lodging Lincoln/Omaha
Lincoln/Omaha Golf Packages:
Looking to travel and golf in Lincoln/Omaha?
Custom Golf PackageInquiry For A Free Quote
Local Tee Times

Route 1
Ashland, NE 68003
---

3200 Buccaneer Blvd
Plattsmouth, NE 68048
---

134th & O
Lincoln, NE 68520
---

501 Eagle Hills Dr
Papillon, NE 68046
---
3615 Woolworth Ave
Omaha, NE 68105
---

10501 Pine Lake Rd
Lincoln, NE 68526
---

8901 Augusta Dr.
Lincoln, NE 68520
---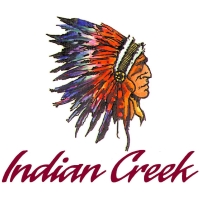 3825 N. 202nd St.
Elkhorn, NE 68022
---

11630 Sahler St
Omaha, NE 68164
---

1401 N 120th St
Omaha, NE 68154
---

16810 Harney St
Omaha, NE 68118
---

7516 N 286th St
Valley, NE 68064
---

1410 Western Hills Rd
Papillion, NE 68046
---

10302 S 168th St
Omaha, NE 68136
---

13909 Glen Garry Cir
Bellevue, NE 68123
---

7600 San Mateo Ln
Lincoln, NE 68516
---
---
Lincoln/Omaha Hotel Deals
Looking for Lincoln/Omaha lodging for an upcoming golf trip? Plan your visit online through TripAdvisor.com. Search for hotels, flights and attractions and more. Get specials deals, low rates and a convenient way to plan. Planning has never been this easy.
View Lincoln/Omaha Hotel and Lodging Deals >>
---
Recent Lincoln/Omaha Articles
Destination and Golf Course Videos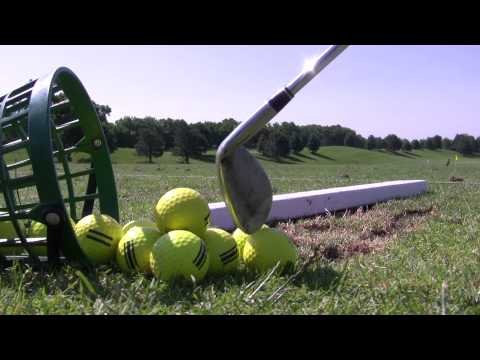 View Video
---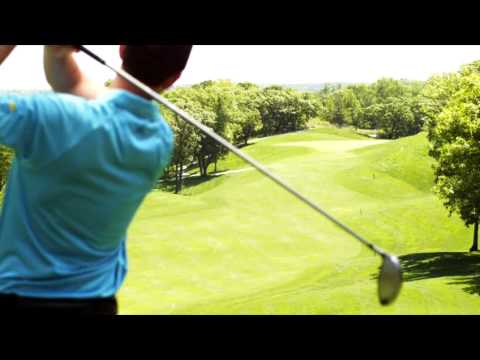 View Video
---
Recent Lincoln/Omaha News

KemperSports, the most trusted name in golf, announced today that it has been selected to manage Wilderness Ridge Golf Club in Lincoln, Neb. The semi-private property, which includes an 18-hole public golf course, 9-hole executive course and expansive lodge, will be KemperSports' seco...
---
More News
Post a Destination Review
Been to Lincoln/Omaha? Write a review to help future golfers plan their golf trip.
Submit Review
Traveling There
Airport(s):
Lincoln Airport (LNK)