Share:
BIG Cup Tournament
Saturday June 2, 2018
---

Event Information
Event:
BIG Cup Tournament
Location:
Kettle Hills Golf Course
3375 State Highway 167 West
Richfield

Event Details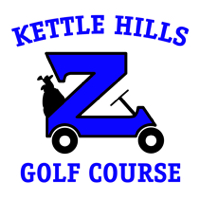 This BIG CUP Tournament uses 8 inch holes in a 4-player shamble format. All players tee off and the team selects the best shot from where all players play their own ball for the rest of the hole. The team will use the two best scores of the four for the team score. Golfers can sign up for a full team or individually and the golf shop will try to find you a team.

This is an 18-hole 1:00 p.m. shotgun start with longest putt flags on every hole. There will also be a $20 team gross skins option. Regular entry fee is $60 and includes golf, cart, pin events, prize payouts and a summer barbeque dinner. Walking rates available.

Sign-up Deadline Saturday, June 4th 6:00 p.m.

All payouts for club sponsored tournaments are in the form of golf shop credits for use on golf shop merchandise.
---
Event Viewed 1,145 times || Post Event