Wisconsin Golf Trail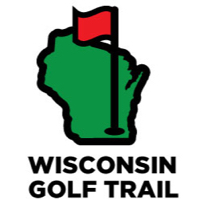 The Wisconsin Golf Trail features the top golf courses in the Badger state. The trail is a who's who is Wisconsin and the must play golf courses in the state.
Custom Golf Package QuoteClick Here For A Free Golf Trip Quote
---
Wisconsin Golf Trail Golf Courses
Golf Course Name
Type
Architect
Big Fish Golf Club
Hayward, WI
715-934-4770
Public
Pete Dye / Tim Liddy
Blackwolf Run - Meadow Valleys
Kohler, WI
888-416-4685
Resort
Pete Dye
Blackwolf Run - The River
Kohler, WI
888-416-4685
Resort
Pete Dye
Brown Deer Park Golf Course
Milwaukee, WI
414-352-8080
Public
George Hansen
Erin Hills
Erin, WI
262-670-8600
Public
Mike Hurdzan, Dana Fry, and Ron Whitten
Fire Ridge Golf Club
Grafton, WI
262-375-2252
Public
Mattingly & Kuehn
Geneva National Golf Club & Resort
Lake Geneva, WI
262-245-7000
Resort
Arnold Palmer, Gary Player & Lee Trevino
Glen Erin Golf Club
Janesville, WI
608-741-1100
Public
Grand Geneva Resort & Spa
Lake Geneva, WI
262-248-2556
Resort
Nicklaus and Cupp
Hawks Landing Golf Club
Madison, WI
608-848-4295
Semi-Private
Harbottle
Hawks View Golf Club
Lake Geneva, WI
262-348-9900
Public
Craig Schreiner
Lawsonia Golf Course
Green Lake, WI
920.294.3320
Public
Langford and Rockmore
Morningstar Golfers Club
Waukesha, WI
262-662-1600
Semi-Private
Rick Jacobsen
Royal St. Patricks Golf Links
Wrightstown, WI
920-532-4300
Public
Rick Robbins
Sand Valley Golf Resort
Nekoosa, WI
888-438-3081
Resort
Bill Coore & Ben Crenshaw
SentryWorld
Stevens Point, WI
715-345-1600
Public
Robert Trent Jones Jr
The Bog
Saukville, WI
262-284-7075
Public
Arnold Palmer
The Bull At Pinehurst Farms
Sheboygan Falls, WI
920-467-1500
Public
Jack Nicklaus
The Castle Course at Northern Bay
Arkdale, WI
608-339-9891
Resort
Tour 18/ Matt Mootz
The Oaks Golf Course
Cottage Grove, WI
608-837-4774
Public
Greg Martin
Thornberry Creek At Oneida
Oneida, WI
920-434-7501
Public
Rick Jacobson
Trappers Turn Golf Club
Wisconsin Dells, WI
608-253-7000
Resort
Andy North & Roger Packard
Troy Burne Golf Club
Hudson, WI
715-381-9800
Public
Hurdzan & Fry
University Ridge Golf Course
Madison, WI
608-845-7700
Public
Robert Trent Jones II
Washington County Golf Course
Hartford, WI
262-670-6616
Public
Authur Hills
Whistling Straits - The Irish
Sheboygan, WI
888-416-4685
Resort
Pete Dye
Whistling Straits - The Straits
Sheboygan, WI
888-416-4685
Resort
Pete Dye
Wild Rock Golf Club
Wisconsin Dells, WI
608-253-4653
Resort
Hurdzan/Fry

Custom Golf Package QuoteClick Here For A Free Golf Trip Quote
Wisconsin Golf Trail Contact Information
Recent Wisconsin Golf Trail Articles
Below is an interview with Kyle Kunash, the Head PGA Golf Professional at Grand Geneva Resort and Spa. The following are a few traditional and non traditional golf centric questions that I love to ask influential people in the golf industry. Can you provide our readers a brief b...
---
Destination Kohler - Wisconsin's golf leader and home to four acclaimed Pete Dye-designed courses across Whistling Straits and Blackwolf Run - is now taking 2018 reservations for the popular "Dye-Abolical" and "Golf Kohler" stay-and-play packages. Destination Kohler is the Midwest's o...
---
Hosting three PGA Championships over an 11-year span, Whistling Straits rarely got the chance to show its true teeth. Mother Nature just would not cooperate. More often than not during the play of those championships (2004, 2010 and 2015) weather conditions proved to be relatively ...
---
Whether you are making the pilgrimage to Wisconsin to watch the 2017 U.S. Open, or are you planning to play Erin Hills in the future, the following is a golf course guide to help you find the right course(s) to fill out your journey.
Notable Courses
Erin Hills W...

---
Whether you have played a course 20+ times a year or looking to play the course for the first time, insights from an insider can help enhance your golf experience. Below is an interview with Rich Toch who shares some valuable tidbits about the course, memorable holes and must eats and...
---
More Articles
Golf Trail Videos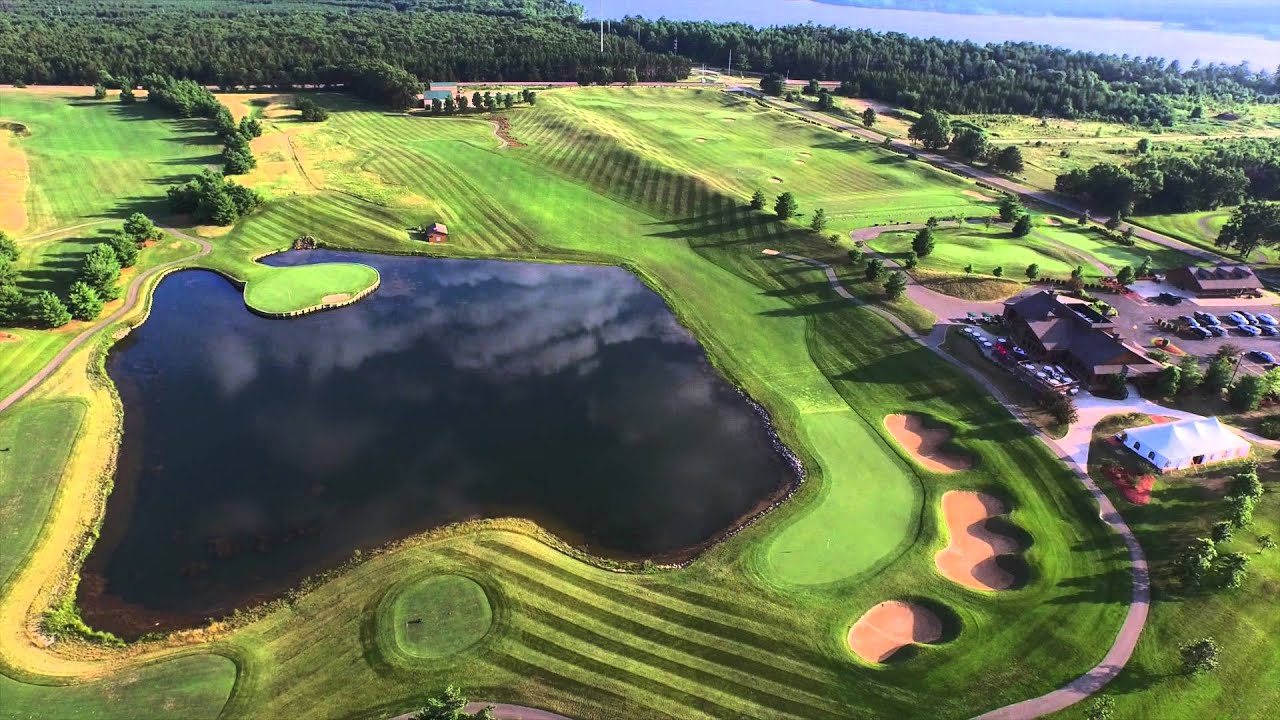 Northern Bay Resort is home to more than 200 luxury condo units on the shores of Castle Rock Lake. These privately owned, fully-furnished units can ac...
---
View Video
---
View Video
---
View Video
---
View Video
---
Want to try one of the toughest holes in golf? You can in Wisconsin.
---
Recent Wisconsin Golf Trail News
A renovation is underway at Trappers Turn Golf Club that features all new bunkers. In an effort to continuously enhance guest experiences, Trappers Turn hasteamed up with Oliphant Golf to renew all greenside bunker complexes for all 27 holes. The renovation includes: * Bunkers be...
---
Golf enthusiasts excited for this summer's U.S. Open Championship at Erin Hills June 12-18, 2017 have the opportunity to experience the ultimate golf lovers experience at two of Marcus Hotels & Resorts' premier properties in Southeastern Wisconsin this summer. The Grand Geneva Resort ...
---
Annual Customer Appreciation Sale! Where: The award winning Golf Shop @ University Ridge When: * Wednesday, November 15, 9am-7pm * Thursday, November 16, 9am-7pm * Friday, November 17, 9am-5pm * Saturday, November 18, 8am-NOON * Sunday, November 20, 10am-4pm What: EVER...
---
KemperSports announced today that Sand Valley, the first course at Sand Valley Golf Resort, recently received "Best New" honors from GOLF Magazine and Golf Digest. Sand Valley was honored by GOLF Magazine as their "Best New You Can Play" course while being honored by Golf Digest a...
---