Share:
---
Oliphant Golf Management enters lease agreement with The Golf Courses of Lawsonia
Oliphant Golf Management assumes operation of Golf Courses of Lawsonia, pro shop and restaurant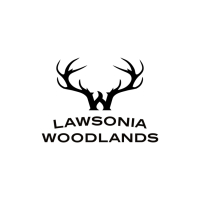 The Golf Courses of Lawsonia is pleased to announce that on March 1, 2014 Oliphant Golf Management assumed the operation of the Golf Courses of Lawsonia on a lease arrangement. Green Lake Conference Center continues to own the courses. The Golf Courses of Lawsonia remain public courses, with annual memberships and daily play available as in the past.

Oliphant will also oversee Lawsonia's pro shop and restaurant operation. Formerly known as the Caddyshack, the restaurant's name has been changed to Langford's Pub after Links Course designer William Langford.

Watch for expanded hours this season, building on the tremendous success of the Friday night fish frys. Jeff Kleinke and Nick Lueptow continue to manage the day-to-day business at the pro shop and restaurant.

Ben Mott, President of Green Lake Conference Center, says, I am excited to see Lawsonia as a whole benefit from the expertise and passion of the Oliphant companies for creating outstanding golf experiences. This change also provides the conference center staff with more time to focus on its passion for nurturing and training Christian leaders."

We look forward to many more years of successful partnership with The Golf Courses of Lawsonia" says Craig Haltom, Vice President of Golf Management for Oliphant. Clubhouse renovations are underway, and there are great things planned in the restaurant and bar. This winter, we have continued an aggressive tree management and course restoration plan on the Links, and we have begun to open some dramatic lake views on the Woodlands course. It's a busy and exciting time for Lawsonia."

For the last three years, the maintenance of the courses has been sub-contracted to Oliphant and they have done a fabulous job. From tees to greens, the courses have never been in better condition. Lawsonia's course superintendent is Mike Lyons of Oliphant, past president of the Wisconsin Golf Course Superintendents Association.

Oliphant Golf Management's parent company, Oliphant Golf, Inc., is an industry leader in golf course construction and renovation. The company has had 13 projects recognized in Golf Digest's Top 10 Best New' in the past decade, and they have completed renovations at some of the most highly regarded courses in the country including Pebble Beach Golf Links near Monterey, CA and Oakland Hills Country Club in Michigan.

To find out more, visit Lawsonia.com or call (920) 294-3320.
Posted March 18, 2014 || Viewed 4,671 times || View Course Profile
Share Comment