Share:
---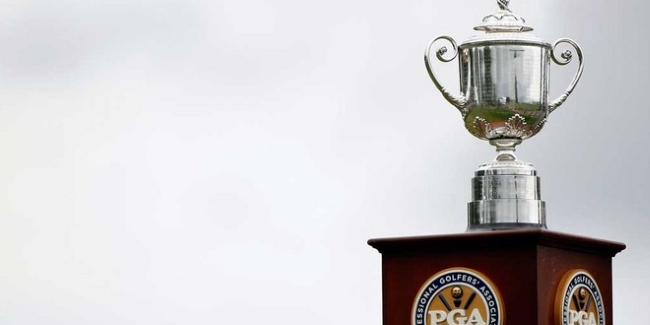 2015 PGA Championship Tickets Update
Season Grounds tickets sold out, remaining ticket inventory released to general public

The PGA of America and Kohler Co. today announced limited remaining ticket availability for the 2015 PGA Championship at Whistling Straits after the event recorded the second-highest one-month total ticket sales in PGA Championship history, selling out its Season Grounds Ticket offerings during the first month of sales.

As a result, very limited tickets remain available across other categories, including less than 150 of the "Ultimate Foursome" packages. The "Ultimate Foursome" package allows ticket holders the exclusive opportunity to gain direct access to tickets for the 2020 Ryder Cup at Whistling Straits, which are otherwise only available through a random draw. Additionally, a very limited number of individual Wanamaker Club tickets remain available and are expected to sell out soon.

"We've been thrilled to see so many fans purchase 2015 PGA Championship tickets during our first month of sales; the enthusiasm has been incredible and the sell-out of Season Grounds Tickets speaks for itself," said 2015 PGA Championship Director Jason Mengel. "With this being the week of the 2014 Ryder Cup, we also expect the remaining 'Ultimate Foursome' packages to go very quickly. The package is an incredible offering for golf fans, who - like us - are also very excited to see the Ryder Cup at Whistling Straits in 2020!"

More than 49,000 fans pre-registered to purchase tickets before sales opened last month for the 2015 PGA Championship, which will be making its third visit to Whistling Straits in Kohler, Wis. Defending PGA Champion Rory McIlroy and more than 150 of the world's best golfers will compete for the coveted Wanamaker Trophy August 10-16, 2015.

Remaining Ticket Options
Prices for 2015 PGA Championship tickets start at $30 for a Monday grounds ticket and go up to $475 for a week-long Wanamaker Club ticket, which includes access to a 40,000-square-foot, air-conditioned pavilion with HD televisions and a sports-bar theme. Tickets can be purchased at www.PGAChampionship.com.


Options are as follows:
Daily Grounds Tickets - Individual daily grounds tickets are available for practice rounds on Monday ($30), Tuesday ($30) and Wednesday ($40), and for all Championship rounds on Thursday ($90), Friday ($95), Saturday ($95) and Sunday ($95).
Wanamaker Club Tickets - The Wanamaker Club will be located in a new prime position on the course to the golfers' right of the 9th fairway. The Wanamaker Club is a sports-bar-themed pavilion including air-conditioning, multiple HD televisions, private restrooms, upscale food & beverage options (available for purchase), and enhanced décor. The Wanamaker Club Ticket Package provides access to the Championship Grounds and Wanamaker Club all seven (7) days of the Championship ($475 for week).
The "Ultimate Foursome" Package - Fans who purchase one of the limited "Ultimate Foursome" packages containing (4) Wanamaker Club Tickets for the 2015 PGA Championship will also have the right to purchase four (4) weeklong tickets for the 2020 Ryder Cup - which will also be played at Whistling Straits - and bypass the Ryder Cup Random Ticket Draw (2015 package price does NOT include cost of Ryder Cup tickets. The package includes rights to purchase only, and Ryder Cup tickets will be an additional cost announced and offered at a later date).
During the 2015 PGA Championship, complimentary grounds access will also be available on a daily basis for juniors (age 17 or younger, accompanied by a ticketed adult) and select military personnel (Active, Military Retirees, Reservists and Civilians with Department of Defense ID).
Full details regarding 2015 PGA Championship tickets are available at www.PGAChampionship.com. For assistance with questions, please contact the PGA Ticketing Center at 800-PGA-GOLF (742-4653) or ChampionshipAdmin@pgahq.com.
Posted October 1, 2014 || Viewed 3,239 times
Share Comment