Share:
---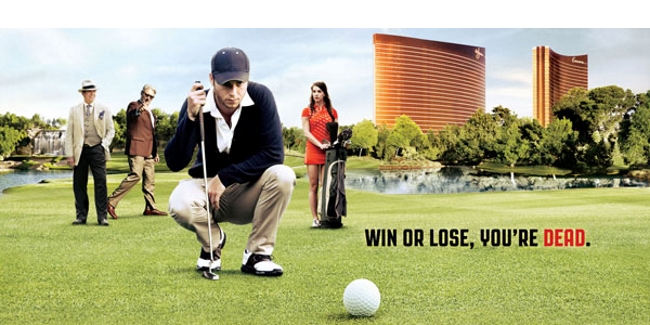 Groupon Offers Its First-Ever Digital Download Movie "The Squeeze"
Groupon, the global leader in online local commerce has entered new territory by offering its first-ever digital download movie, "The Squeeze".

The offer is available in two separate packages. Customers can either order the movie plus Tom Watson's "Lessons of a Lifetime" DVD set, the most popular golf instructional video ever, for $19.99 (a $47.95 value), or the movie plus a tee time in their area via EZ Link, America's largest tee time company, for $13.99 (a $28 value).

"We're very excited about partnering with Groupon," says Terry Jastrow, seven-time Emmy award winner and legendary sports producer who wrote and directed this highly anticipated film. "The movie business is forever looking for robust new distribution outlets. History informs us of the huge impact new technology has made on movie consumption...from theaters to television to video cassettes, DVDs, Video On Demand, etc. And now Groupon, with its large saturation of customers in North America, is offering a movie for the first time as a digital download. If this Groupon campaign with 'The Squeeze' works, it could create another huge marketplace for movies."

While Groupon has previously offered movie tickets to buy and use at the local cinema, this is the first time it's offering a first-run movie as digital download for the general public to buy and screen at home. "The Squeeze" -- an ARC Entertainment release -- is a caper about a humble young man from a small rural town who gets caught in between two notorious gamblers in high stakes golf matches until the stakes become life and death. It's sort of "The Sting" meets "Tin Cup" with a dollop of "Caddyshack". The film stars Jeremy Sumpter ("Friday Night Lights", "Peter Pan"), Christopher McDonald ("Happy Gilmore"), Katherine LaNasa ("The Campaign"), Jillian Murray ("Bad Ass"), Michael Nouri ("Taken Away"), and Jason Dohring ("Veronica Mars").

Groupon customers can look for this special offer April 16th in selected cities. There will be an even broader offering a few days later. Those not currently Groupon users can simply go to Groupon.com, follow the instructions, and become a member in 60 seconds or less. There is no obligation, just a first look at some of the best bargains imaginable.


The Trailer
Posted March 21, 2015 || Viewed 1,965 times
Share Comment