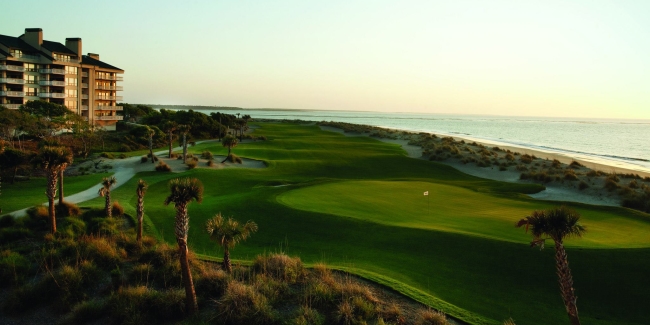 Featured Destination: Charleston
20 Championship Courses - In One of America's Most Beautiful, Historic Cities
With over 20 championship courses, it's no secret the Charleston area offers plenty of great golf. But, did you know that for the second consecutive year Charleston was named "Top City in the U.S." by Conde Nast Traveler in its annual Readers' Choice Awards? The Readers' Choice Awards have been considered the gold standard in the travel industry for more than two decades. What this means for you is that a golf vacation in Charleston is as enjoyable off the course as on it!

The Charleston area was extremely honored to host the 2012 PGA Championship at The Ocean Course at Kiawah Island Golf Resort. Northern Ireland's Rory McIlroy shot a blistering final round to record his 2nd major championship victory. The Ocean Course is no stranger to big time golf, having hosted the 2007 Senior PGA Championship and the infamous "War by the Shore", the 1991 Ryder Cup. Next August Charleston welcomes the USGA Women's Amateur Championship, which is being held at the Country Club of Charleston.

Getting to Charleston has never been easier! Southwest Airlines offers non-stop flights to Charleston from Chicago, Nashville, Houston and Baltimore, with easy connections through dozens of other cities. We're also happy to announce that JetBlue will begin non-stop service to Charleston from Boston and New York on Feb. 28, 2013! Charleston International Airport is also served by Delta, US Airways, United and American Eagle.

Featured Golf Package
Brews and Birdies Golf Package

* 3 Nights & 3 Rounds
* Includes 3.5 hour tour of local breweries during one of the afternoons.
* Starting $123 per person.

View More Information And More Stay and Play Packages »