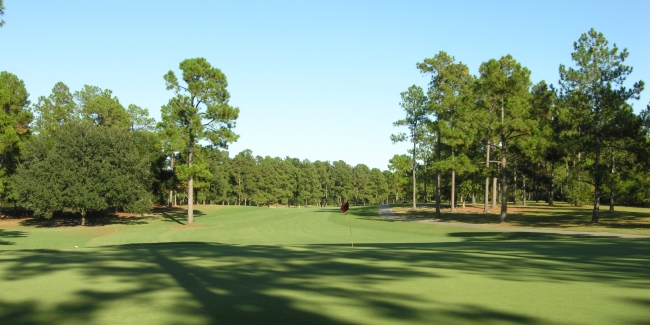 Featured Destination: Golf Santee
Great Golf Value Destination
When golfers find a "hidden gem," they try not to tell anybody. Secrets like that are to be held closely. Fortunately or unfortunately, however, golfers are only human, so word usually leaks out and when that happens, the hot spot becomes popular and everyone comes a-callin'.

Witness South Carolina's Santee region, located near the heart of the state, now a veritable hot spot for Americans and Canadians for decades traveling up and down the I-95 corridor.

Where bragging-sized bass and monster catfish were once the talk of this quaint resort town, birdies and eagles have transformed a perpetually fertile fishing ground into more of a dual air-and-sea assault.

Play the land game around Santee and you will soon discover that each of the 16 layouts has been designed for maximum enjoyment and thrilling challenge. Golfers enjoy classic tree-lined layouts, traverse dramatic elevation changes and soak up views of beautiful Lake Marion.

Folks there will tell you Santee is hands down the best-valued golf vacation on the East Coast. Combine this with good old-fashioned Southern hospitality and you'll come away with an experience that may have you actually laying up short of other destinations in the future.
---
Santee Golf Packages
Golf Santee Package - $200 Per Person
MAY GOLF PACKAGE SPECIAL
3 Nights Lodging Golf Villa (quad occupancy)
3 Rounds Golf at Santee National GC
May12 - May 31: $200 per person

View Golf Package
View More Santee Golf Packages »
---
Golf & Blues
Mississippi Style Event
Southern Golf Tours is pleased to announce that
our Mississippi Affiliate Golf Packages, Etc. will host Golf & Blue

Mississippi Style Event at the Golf Strike Casino Resort in Tunica, Mississippi October 12, 2014 - October 18, 2014

Golfer Activities:
* Gold Strike Casino Resort - 6 nights' accommodation with Breakfast daily
* Welcome Reception/ Meet & Greet with Open Bar
* Golf Tournament 4 Rounds - Daily Prizes/Tee Gifts * The Links at Cottonwood Golf Club,
* Tunica National Golf Club,
* Cherokee Valley Golf Club
* Riverbend Golf Club

* 3 Dinners
* Evening Dinner Cruise on the Tunica Queen Riverboat
* Day trip - Memphis Music Tour/Graceland/Beale Street
* Evening Trip to Clarksdale - Crossroads Birthplace of the Blues - Hopson Plantation for Bar B Que Dinner, Morgan Freeman's Ground Zero Blues Club
* Closing Reception with open bar, Golf Tournament Awards and Grand Prize drawing for a FREE Golf & Blues Experience the following year



---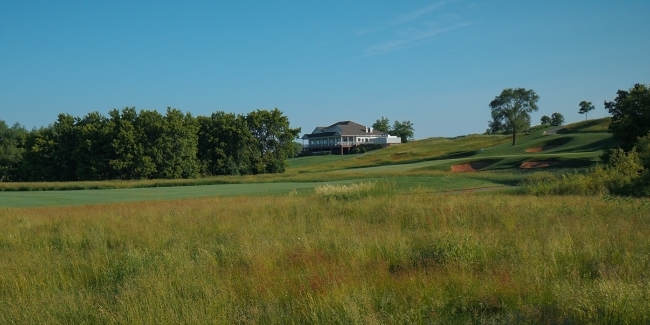 Free Round of Golf
The Oaks in Madison, WI
The Oaks is a public golf course in Madison Wisconsin, a stone's throw from anywhere in Madison, is a pleasure for golfers of any skill level to play. The Oaks Golf Course, which is a par 71, will challenge you while providing a relaxing, picturesque backdrop. Test your accuracy with our fairways, water hazards and sand traps; we have everything you need to challenge you and improve your game. All in all, our goal is to provide you with a quality experience that includes exceptional service and a comfortable atmosphere.

Get a free round of golf at The Oaks if you like their facebook page. The offer expires today so like them now!
---
Great Indiana Golf Packages
8 Amazing Golf Courses in Northeastern Indiana
Great Indiana Golf Packages now has 8 golf courses all of the highest quality in Northeastern Indiana. They recently added Bella Vista Golf Club located in Coldwater Michigan.

Their primary hotel, the Best Western Kendallville Inn is being remodeled and upgraded to offer the finest hotel accommodations in the area.

Their Spring Special package includes 2 rounds of golf and one night stay for just $99 and 3 rounds and 2 nights for $165. Valid until May 9, 2014

Senior golfers age 60+ can visit anytime for 2 rounds and one night for just $96 (weekdays only)
View Great Indiana Golf Packages »
---
Vote For Kiawah Island, S.C.
Kiawah Island, S.C. is one of 20 finalists competing for a spot on the winners list of 10best.com's "Best Golf Destinations".

Voting is open now, and ends Monday, April 21st, 2014 at 11:59am EDT. You can cast your vote at www.10best.com/awards/travel/best-golf-destination/. Nominee supporters can vote once per day, per category.

To follow live voting action and discover the most active campaigns for the award, search #10BestChoice on Twitter @10Best.