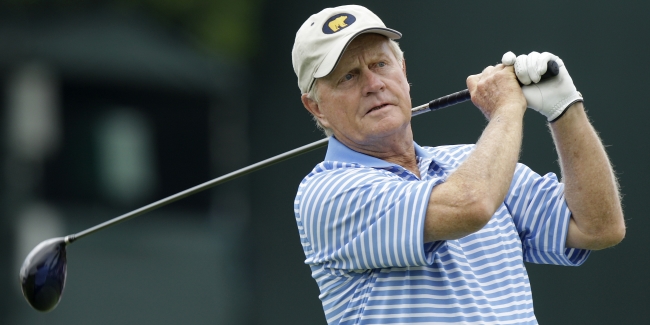 Jack Nicklaus Interview
Golf Quest: Fun Golf Related Questions
I recently had the pleasure and opportunity to interview the greatest player of all-time, Jack Nicklaus. The 18-time major winner celebrated his 75th birthday this January, and as you'll learn from the below article his passion for the game still burns bright. The Golden Bear has not only designed close to 400 courses worldwide, but in 2014 The Nicklaus Golf Company released a series of golf balls designed to accommodate three different levels of player by using the traditional tees from which they typically play (White, Blue and Black).

The Columbus, Ohio native was kind enough to answer your 20 questions that will hopefully give you a unique insight to a gentleman we can only refer to as "Mr. Nicklaus". Below is part one of our two part series.

You can play only one course before passing- St. Andrews/Augusta National/Pebble Beach/or other and why?
I would have to say Pebble Beach, but that is a hard trio from which to pick. I chose St. Andrews to finish my career (2005 British Open) because of what it meant to the game of golf and to me, personally. Augusta was wonderful for me throughout my career and the Masters Tournament is such a special event. Those are places - venues - and, to me, Pebble Beach is just a special place and golf course by itself. It's a spectacular experience and setting. I was fortunate to have a very good record there; I loved playing there; and I've always enjoyed it.

Who would be in your dream foursome- past or present and why?
My dream foursome is actually a fivesome, because it would have to include my four boys-Jack II, Steve, Gary, and Michael. As they grew up, it was great incorporating them into the things I was doing, and one of those was having them caddie for me in tournaments. Even more enjoyable though was having them as playing partners in various events. Even when I prepared for major championships in my prime, the best days of preparation were when I could visit a major-championship site early, as was always my practice, and take the boys along and have them play with me. When they were young boys, it was a blast watching them try to break 90 on a U.S. Open layout. I enjoyed it more than they did.

---
Stay and Play - Oak Terrace Golf Resort
Destination Central, IL
Oak Terrace Resort and Spa located just four hours south of Chicago in Pana is Illinois' Most Relaxing Golf Getaway. Family owned and operated for over 40 years with 4 generations of family working today, Oak Terrace is the perfect retreat. Whether you are looking for a Golf Getaway with a group of buddies, a large outing, or a small trip with your significant other we can accommodate any occasion. Our 18 hole golf course made up of a links-style front nine is flat and predominantly open, which lets you spray it a bit off the tee. While the back nine challenges players with its many elevation changes.

Stay and Play this June and July for $96/person Weekdays or $122/person Weekends! That's 1 Night of Lodging and 1 Round for $96/person! Book NOW 800-577-7598!

Enjoy breakfast, lunch, and dinner at Mulligan's Bar and Grille without ever leaving the resort. Out breakfast buffet is great for the golfer on the go with biscuits and gravy, eggs, bacon, sausage, hash browns, and more. For lunch sit down and relax while ordering off the menu or grab a quick bite with our express lunch buffet. Enjoy our NEW dinner and drinks menu. We offer a wide variety of options from seafood to steak, burgers to pasta, and everything in between. Don't worry about driving home we have several lodging accommodations which are also onsite such as our 37 room hotel, fairway townhomes, and our luxury lakeside villas.

If you plan on visiting with your significant other or just need some relaxation take advantage of our full service day spa. LakeView Spa is open 7 days each week offers massages, scrubs, wraps, facials, manicures, pedicures and more. Visit Illinois' Most Relaxing Golf Getaway today, Oak Terrace Resort and Spa in Pana, IL.

Call us at 800-577-7598 or check us out online at »
---
Prairie Landing Golf Club 20th Anniversary
Rennovations Complete in Chicago, IL
Prairie Landing Golf Club's golf course, practice facility and sand bunker renovation is complete! In addition, 2015 marks their 20th Anniversary and the golf course is offer specials and incentives!

Since opening, Prairie Landing Golf Club with its rolling hills, 4.5 star course and beautiful facilities have been attracting crowds from all over. Comfortably nestled in the friendly town of West Chicago, the Club quickly established itself as the premier public golf facility in the region. Beyond drawing golfers to its Trent Jones Jr. designed links, Prairie Landing's richly-appointed ballrooms and highly rated McChesney's Pub & Grill restaurant make it a favorite for both event planner and discerning diners.
View Specials and Golf Incentives »
---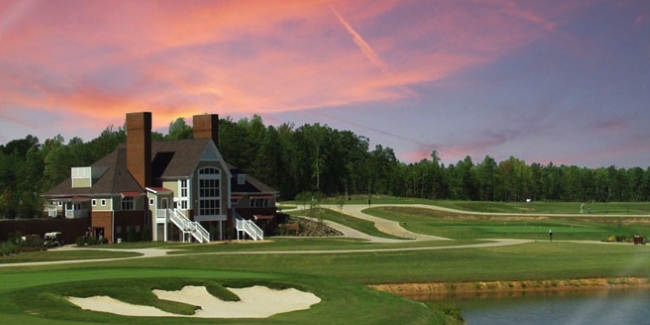 Traditional Golf Packages
Traveling To SC, NC, FL or VA?
Traditional Golf Package specializes in making your golf trip as seamless as can be. We offer premier destinations and Myrtle Beach Golf Packages, Williamsburg Golf Package and also golf packages in Raleigh NC. Our golf specialists are knowledgeable about all of the golf courses in Myrtle Beach, Williamsburg and Raleigh and can customize any package to meet your needs. Offering great golf courses in Williamsburg, such as Royal New Kent, Stonehouse, Brickshire and Ford's Colony. In Myrtle Beach we offer some of the most popular golf packages and courses including: Barefoot Golf Resort, The Prime Times Package, Carolina National, Caledonia, True Blue, the Big Cats golf package, Legends resort and golf, and many more. Please take a look around our site, request a quote and let us know if we can be of any further assistance. Thanks for visiting and we hope to book your next golf package.
For a free golf quote please call (855) 448-5683 or visit www.traditionalgolfpackages.com »
---
Lawsonia Stay and Play Packages
Destination Green Lake, WI
Lawsonia offers two contrasting 18-hole layouts of magnificent design, astounding panorama, unmatched beauty, historical landmarks and abundant wildlife. Voted 2008 "Wisconsin Golf Course of the Year" ranked #2 best course in State "LINKS" by GOLFWEEK, and consistently ranked in the top 50 classic golf courses in the country- Lawsonia is, and has been for generations, one of Wisconsin's very best golf destinations.

Visit us in beautiful Green Lake, WI- Lawsonia has never been better!

Lawsonia now offers two different homes that can be rented for your golf outing.

Starting at $375 per night