Share:
Golf Travel Hacks with Brian Weis of GolfTrips.com
Podcast Description:
When it comes to golf trips proper planning is the key to success. In this episode we're joined by Brian Weis of GolfTrips.com who tells us useful golf travel hacks, tips, and other suggestions you can use to make your next golf trip a truly memorable one.

Brian helps provide golfers with the resources they need to plan a great golf trip, and today he's here with us to share his years of experience so that we can avoid the big planning mistakes and save ourselves some time and money in the process.
---
About Golficity: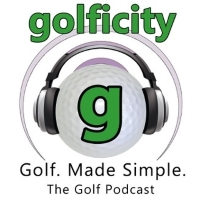 Each week The Golf Podcast by Golficity brings you detailed golf instruction, the latest golf news, exciting golf interviews, in-depth product reviews, and much more.
Hosts:
Frank and Mike
---
Podcast Details:
Revised: 01/24/2020 | Viewed: 855 Times |
---