Share:
---
Michigan's Golf Mecca
Quality and Quantity Converge Near Gaylord, MI
By Dan Biedenbender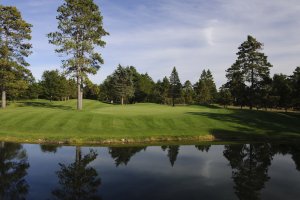 Over the past two decades northern Michigan has grown to become one of the premier golf destinations in the country and, in my humble opinion, certainly the top golf destination in the Midwest from the pure quality and quantity of remarkable golf. The nationally acclaimed golf course designers who brought their talents to the region found the state's varied topography and beautiful dense forests the perfect location for the game to flourish.

The sheer abundance of spectacular golf in the region is most evident in and around the alpine village of Gaylord, Michigan, which has grown to be known as America's Summer Golf Mecca, with three world-class resort destinations and 21 top courses within a 45 mile radius.

Top resort destinations like Treetops Resort, Otsego Club & Resort, and Garland Resort anchor a destination that is littered with top quality designs by such great architects as Tom Fazio, Robert Trent Jones Jr., Rees Jones, Tom Doak, Gary Koch, and Rick Smith to name a few.

Treetops Resort, with its 81 holes of golf lead by Michigan's only Tom Fazio designed course features other strong designs by Robert Trent Jones Sr. and resorts owner, Rick Smith, who designed three of his own courses including the popular and nationally acclaimed Par 3 course - Threetops. From 1999-2007, ESPN broadcast the two-day event that pitted four of the game's greats against each other in a skins format par-3 contest. In 2001, Lee Trevino, made the richest swing in the history of professional golf, acing the par-3 7th hole for a one million dollar payout.

Garland Resort has long been known for its up north ambiance featuring 72-holes of golf designed by its former owner Ron Otto. Under the direction of new ownership, the 'Largest Log Resort' east of the Mississippi River - Garland Lodge and Resort is undergoing a 'make over' in an effort to improve upon its world-class resort destination. The plans include extensive landscape improvements; renovation and preservation of the log lodge and cabins; a new outdoor gathering place - a grand patio fireplace overlooking championship golf holes; and redesign and redecoration of the lobby interior, resort hotel rooms, and restaurant and lounge areas. In addition, there are extensive renovations taking place on all four championship golf courses - Fountains, Monarch, Swampfire, and Reflections.

Currently, the Fountains Golf Course is undergoing a redesign and 'face lift' of its sand trap areas. In addition to making improvements on all four courses, award winning golf course architect Michael Benkusky will play a key roll in planning the future development of Garland Lodge and Garland Lodge & Resort's fifth championship golf course. Benkusky designed and built Canyata Golf Club in Marshall, IL, which was recently named to Golf Digest's list of 'America's 100 Top Rated Golf Courses', and was rated the #2 'Best Private Golf Course in the United States' in 2005. If you are looking for a "sophisticated-rustic experience' that golfers, couples, and families will enjoy" then Garland Lodge and Resort should be at the top of your list.

Garland Resort now joins the Otsego Club & Resort, which has also recently fallen under new ownership since 2007, and also has made significant upgrades to its facility. The new Hilltop Lodge offers some of the top lodging options in the area, and perfect for that small golf group retreat.

The Otsego Club & Resort is led by the nationally recognized Tribute course, designed by NBC golf commentator Gary Koch, and the player friendly Classic course. Just down the road from Otsego Club are Black Forest and Wilderness Valley. Black Forest, designed by Tom Doak - arguably the World's most sought after golf course designer today - has been nationally ranked and very popular among golf aficionados. Finally, when you're at the Otsego Club, don't forget to experience top dining at the Pontresina restaurant.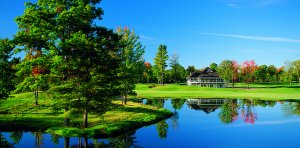 One of the Gaylord Golf Mecca's most popular golfing layouts is the Loon Golf Resort, which is undergoing major renovations for the 2010 golf season. The Loon, which is under new ownership, is making a substantial multi-million dollar investment into the property with expansion and renovations to both the resort and golf course.

Leading the way for the improvements is the development of new high-end lodging facilities, which is sure to attract golfing groups looking for generous accommodations and within walking distance of the first tee. These new town homes will offer a spacious four bedrooms, and four bathrooms, kitchen area, as well as a large living area, complete with rustic décor, flat screen televisions, and free Wi-Fi. These premier rental units will be available when the course opens in 2010.

In addition, The Loon Golf Resort has also made major renovations to its clubhouse, which includes upgrades to the resorts restaurant, as well as a massive deck expansion outside around the exterior allowing more views of the spectacular finishing hole. Despite all the changes to the property, the immaculately maintained course has not been impacted by the renovations and will be in top form this spring at opening.

Golfers will also be excited to know that The Loon Golf Resort will be the new Michigan home of the Butch Harman School of Golf, one of the top golf schools in the country. Harmon, the #1 golf instructor in the world, works with such top players as Phil Mickelson and Natalie Gulbis. Both Butch Harmon and Natalie Gulbis will be on property in 2010. Butch Harmon July 30-August 1 for a Pro-Am event, Natalie Gulbis on August 13-15 for special charity events and Gulbis will also return September 24-26 for a Pro-Am event.

The Gaylord Golf Mecca also features such top stand alone facilities as Black Lake Golf Club designed by Rees Jones, the "Open Doctor", Elk Ridge, Marsh Ridge, and Michaywe Pines. For those looking for an affordable option in Gaylord make sure to check out Black Bear, Gaylord Country Club, Mountain Lakes, and The Natural.
The Gaylord Golf Mecca offers something for everyone - high-quality public courses, fine and casual dining, award-winning resorts and quaint inns. It's an experience golfers of all skills and tastes can enjoy. For more information, visit www.gaylordgolfmecca.com or call (800) 345-8621.

Revised: 05/11/2010 - Article Viewed 23,662 Times
Share Comment
Written By: Dan Biedenbender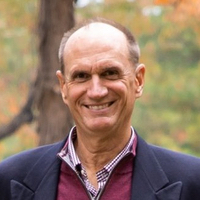 Dan Biedenbender has been a contributor for GolfTrips.com since 2010. Dan's travels has allowed him to golf in 38 of the 50 states in the USA.

In addition, to journaling his travels Dan carrys a single digit handicap on the front nine and another on the back nine.