Located in Northwest Wisconsin, LCO Casino Lodge is a full service gaming, lodge and convention center. The casino features Craps, Poker, Let It Ride, Black Jack and hundreds of Slot Machines.

LCO Casino is just minutes from Big Fish Golf Club, a Pete Dye master piece.

Stay and play packages are available starting at $119 per person.
Casinos With Golf Courses - Casino and Golf Packages
---
Arizona
---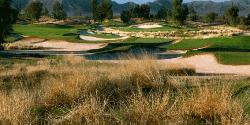 48456 West Highway 238
Maricopa, AZ 85239
520-568-6827
Online Tee Times Stay and Play Packages
hr>
---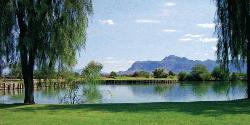 Hwy 70, 5 miles east of Globe
San Carlos, AZ 85550
928-475-7664
---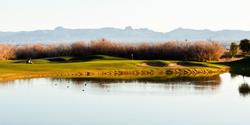 5835 Desert Lakes Drive
Fort Mohave, AZ 86426
928-768-1000
Online Tee Times Stay and Play Packages
hr>
---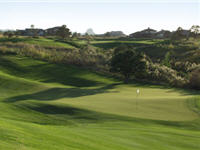 315 E Smoketree Lane
Prescott, AZ 86301
928-443-3500
---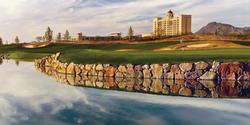 5655, West Valencia Rd
Tucson, AZ 85757
855-765-7829
Online Tee Times Stay and Play Packages
hr>
---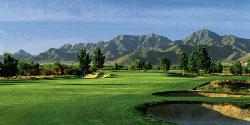 9998 E Indian Bend Rd
Scottsdale, AZ 85256
480-860-2221
Online Tee Times Stay and Play Packages
hr>
---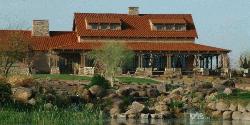 42660 W Rancho El Dorado Pkwy
Maricopa, AZ 85239
480-844-1100
---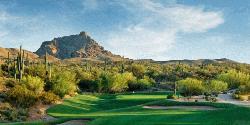 18200 E Toh Vee Circle
Fort McDowell, AZ 85264
480
---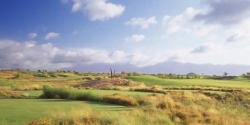 5692 West North Loop Rd
Chandler, AZ 85226
480-940-1500
Online Tee Times Stay and Play Packages
hr>
California
---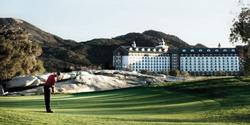 1000 Wildcat Canyon Rd
Lakeside, CA 92040
619-387-7018
---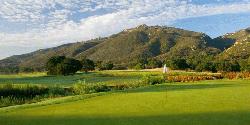 45000 Pechanga Parkway
Temecula, CA 92592
951-770-8210
---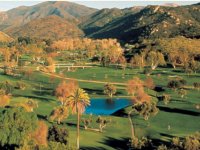 5469 Casino Way
El Cajon, CA 92019
619-445-6002
Connecticut
---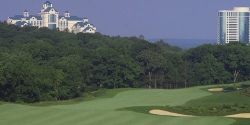 1 Clubhouse Drive
North Stonington, CT 06359
860-312-3636
Online Tee Times Stay and Play Packages
hr>
---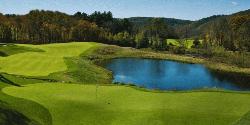 7 Dows Lane
Baltic, CT 06330
860-822-6375
Online Tee Times Stay and Play Packages
hr>
Florida
---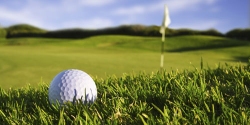 6401 Kendale Lakes Dr
Miami, FL 33183
305-382-3930
hr>
Iowa
---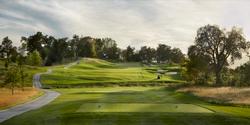 3184 Hwy 22
Riverside, IA 52327
319-648-1234
Online Tee Times Stay and Play Packages
hr>
---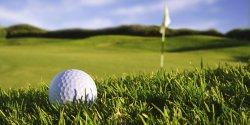 2 Harrah's Blvd
Council Bluffs, IA 51501
712-328-4660
hr>
---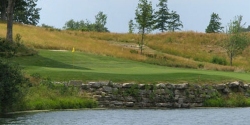 5592 Clubhouse Dr
Burlington, IA 52601
319-752-0004
---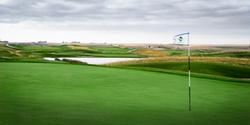 1415 Grand Falls Blvd
Larchwood, IA 51241
712-777-7777
Online Tee Times Stay and Play Packages
hr>
---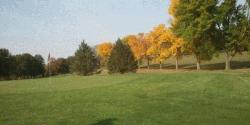 421 Harvey Blvd
Council Bluffs, IA 51501
712-322-9913
hr>
Idaho
---

37914 SOUTH NUKWALQW
Worley, ID 83876
800-523-2464
Indiana
---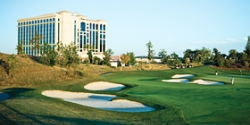 777 Belterra Dr
Florence, IN 47020
812-427-7783
Online Tee Times Stay and Play Packages
hr>
---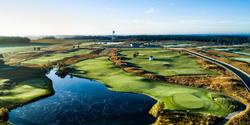 8191 Chariot Run Drive
Laconia, IN 47135
877-316-7336
Online Tee Times Stay and Play Packages
hr>
---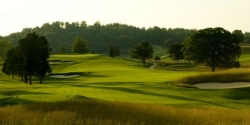 8670 W State Road 56
French Lick, IN 47432
812-936-9300
---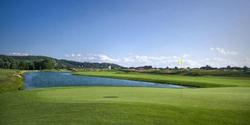 777 Rising Star Drive
Rising Sun, IN 47040
812-438-5148
Online Tee Times Stay and Play Packages
hr>
---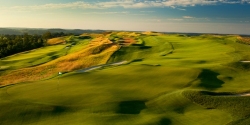 8670 West State Road 56
French Lick, IN 47432
812-936-9300
Online Tee Times Stay and Play Packages
hr>
---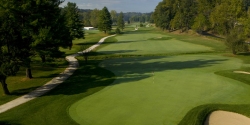 8670 W State Road 56
French Lick, IN 47432-9389
812-936-9300 X7221
Kansas
---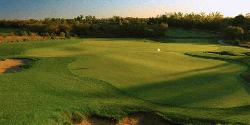 12524 150 Road
Mayetta, KS 66509
785-966-2100
Online Tee Times Stay and Play Packages
hr>
Louisiana
---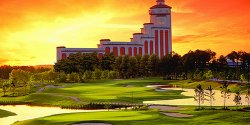 777 Avenue L'Auberge
Lake Charles, LA 70601
337-395-722
---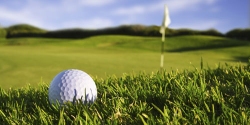 7795 Lake St
Lake Charles, LA 70605
318-478-1160
hr>
---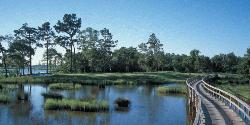 6150 Graywood Pkwy
Lake Charles, LA 70605
337-562-1663
Online Tee Times Stay and Play Packages
hr>
---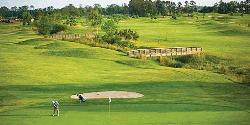 300 Koasati Dr
Kinder, LA 70648
337-738-4777
hr>
---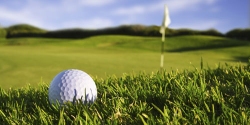 3350 Country Club Drive
Lake Charles, LA 70605
337-477-0047
hr>
---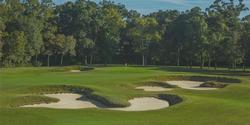 222 Slim Lemoine Rd
Marksville, LA 71351
318-240-6300
Online Tee Times Stay and Play Packages
hr>
---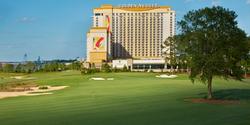 2550 Ameristar Blvd
Lake Charles, LA 70601
337-508-4653
Online Tee Times Stay and Play Packages
hr>
Maryland
---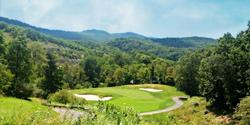 16701 Lakeview Dr NE
Flintstone, MD 21530
301-784-8500
Maine
---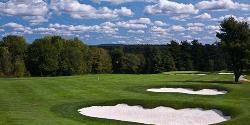 366 Main St
Orono, ME 04473
207-866-2423
Online Tee Times Stay and Play Packages
hr>
---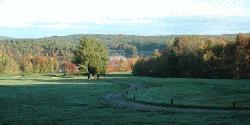 640 Maine Street
Poland Spring, ME 04274
207-998-6002
Online Tee Times Stay and Play Packages
hr>
Michigan
---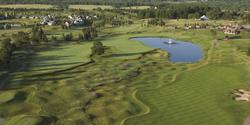 100 Grand Traverse Village Blvd
Traverse City (Acme), MI 49610
231-534-6000
Online Tee Times Stay and Play Packages
hr>
---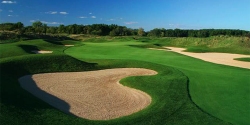 15101 Chandler Rd
Bath, MI 48808
517-641-5944
Online Tee Times Stay and Play Packages
hr>
---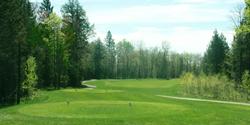 Hwy
Watersmeet, MI 49969
906-358-0303
---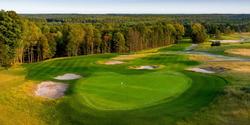 W16798 County Road 400
Bark River, MI 49845
906-723-2251
---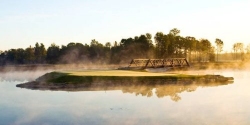 W399 Highway 2 & 41
Harris, MI 49845
906-723-2251
Online Tee Times Stay and Play Packages
hr>
---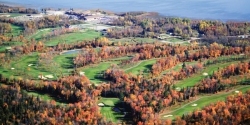 11335 W Lakeshore Dr
Brimley, MI 49715
906-248-5860
Online Tee Times Stay and Play Packages
hr>
Minnesota
---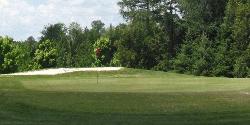 1791 Highway 210
Carlton, MN 55718
218-878-2485
Online Tee Times Stay and Play Packages
hr>
---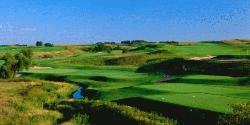 31042 County Hwy 2
Morton, MN 56270
800-946-2274
Online Tee Times Stay and Play Packages
hr>
---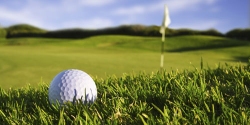 300 Lady Luck Dr
Hinckley, MN 55037
320-384-7427
hr>
---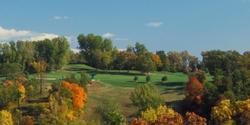 Hwy 61
Frontenac, MN 55026
651-388-5826
Online Tee Times Stay and Play Packages
hr>
---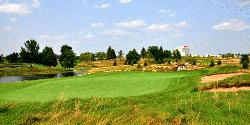 2400 Mystic Lake Drive
Prior Lake, MN 55372
952-233-5533
Online Tee Times Stay and Play Packages
hr>
---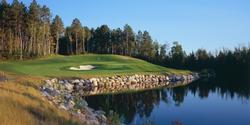 1450 Bois Forte Road
Tower, MN 55790
218-753-8917
Online Tee Times Printable Coupons Stay and Play Packages
hr>
Missouri
---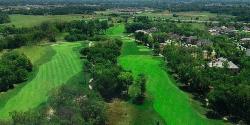 8905 N Shoal Creek Pkwy
Kansas City, MO 64157
816-407-7242
Online Tee Times Stay and Play Packages
hr>
Mississippi
---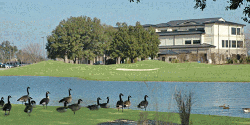 500 Polesti Dr Bldg 6727
Biloxi, MS 39534
228-377-3832
hr>
---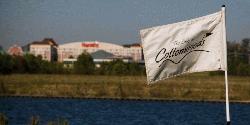 13615 Old Hwy 61 N
Tunica Resorts, MS 38664
662-357-6078
---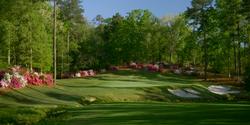 One Choctaw Trail
Philadelphia, MS 39350
601-663-0011
Online Tee Times Stay and Play Packages
hr>
---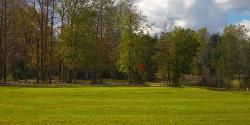 17476 Dogwood Hills Dr
Biloxi, MS 39532
228-392-9805
Online Tee Times Stay and Play Packages
hr>
---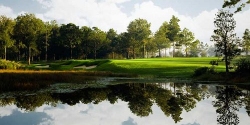 24400 Highway 15 North
Saucier, MS 39574
228-386-7015
---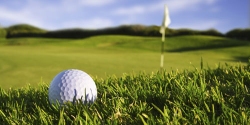 200 Beauvoir Rd
Biloxi, MS 39531
228-385-4081
hr>
---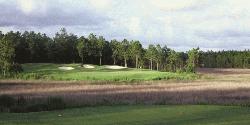 3499 Shell Landing Blvd
Gautier, MS 39553
228-497-5683
Online Tee Times Stay and Play Packages
hr>
---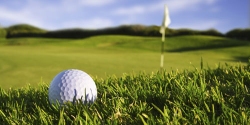 15312 Dismuke Dr
Biloxi, MS 39532
228-396-8555
hr>
---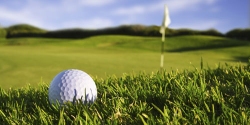 2381 Sunkist Country Club Rd
Biloxi, MS 39532
228-388-3961
---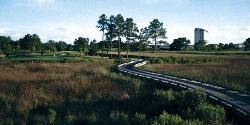 711 Hollywood Boulevard
Bay Saint Louis, MS 39520
228-463-4047
Online Tee Times Stay and Play Packages
hr>
---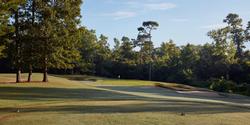 12040 Grandway Blvd
Saucier, MS 39574
888-946-1946
---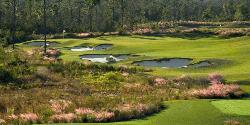 8901 Highway 57
Vancleave, MS 39565
228-386-2500
---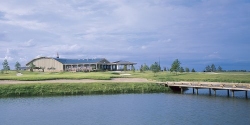 1 Champions Lane
Tunica, MS 38664
866-833-6331
Online Tee Times Stay and Play Packages
hr>
---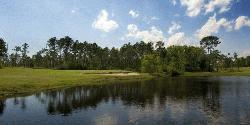 19385 Champion Cir
Gulfport, MS 39503
228-832-4871
Online Tee Times Stay and Play Packages
hr>
North Carolina
---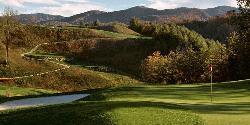 79 Cahons Road
Whittier, NC 28789
828-497-3000
Online Tee Times Stay and Play Packages
hr>
---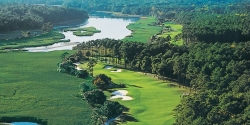 1300 Pearl Blvd SW
Calabash, NC 28467
910-579-8132
hr>
North Dakota
---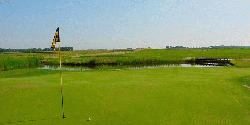 16849 102nd St. SE
Hankinson, ND 58041
800-325-6825
hr>
Nebraska
---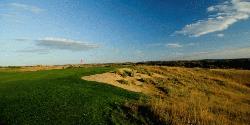 53142 Hwy 12
Niobrara, NE 68760
402-857-3504
Online Tee Times Stay and Play Packages
hr>
New Jersey
---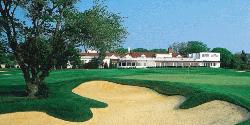 Shore Rd & Leo Fraser Dr
Northfield, NJ 08225
609-641-7575
hr>
New Mexico
---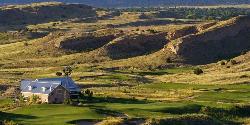 115 State Rd 399
Espanola, NM 87532
505-747-8946
hr>
---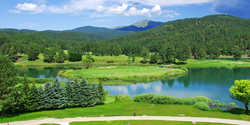 Carrizo Canyon Rd
Mescalero, NM 88340
800-446-2963
hr>
---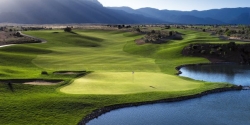 30 Rainbow Rd NE
Albuquerque, NM 87113
505-798-3990
Online Tee Times Stay and Play Packages
hr>
---
288 Prairie Star Rd
Bernalillo, NM 87004
505-867-9464
hr>
---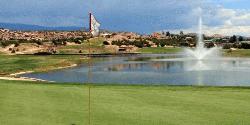 47 Towa Golf Road
Santa Fe, NM 87506
505-455-9000
---

1300 Tuyuna Trail
Santa Ana Pueblo, NM 87004
505-771-6155
hr>
Nevada
---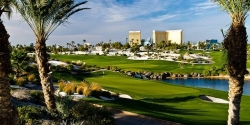 5160 Las Vegas Blvd S
Las Vegas, NV 89119
888-427-6678
Online Tee Times Stay and Play Packages
hr>
---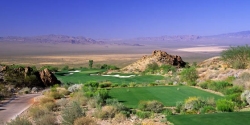 One Cascata Drive
Boulder City, NV 89005
702-294-2000
---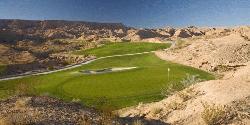 1499 Falcon Ridge Parkway
Mesquite, NV 89034
702-346-4292
---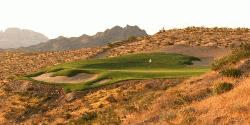 1360 William Hardy
Bullhead City, NV 86429
928-754-1243
Online Tee Times Stay and Play Packages
hr>
---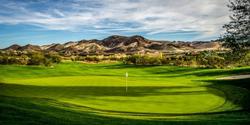 75 Montelago Boulevard
Henderson, NV 89011
702-567-6000
Online Tee Times Stay and Play Packages
hr>
---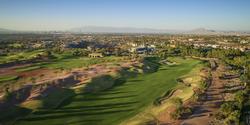 2851 Grand Hills Dr
Henderson, NV 89052
702-777-2400
---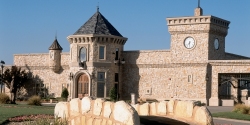 5995 Vegas Valley Dr
Las Vegas, NV 89142
888-427-6678
Online Tee Times Stay and Play Packages
hr>
---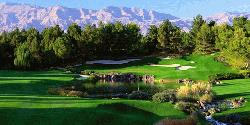 3 Shadow Creek Dr
North Las Vegas, NV 89031
702-399-7111
hr>
---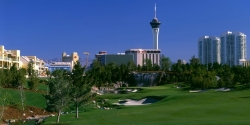 3145 Las Vegas Blvd S
Las Vegas, NV 89109
888-320-7122
hr>
New York
---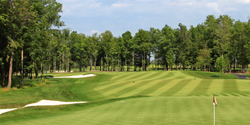 5218 Patrick Road
Verona, NY 13478
315-829-4653
hr>
Oklahoma
---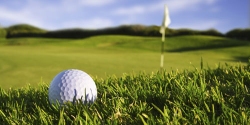 770 S Cherokee St
Catoosa, OK 74015
918-384-7600
Online Tee Times Stay and Play Packages
hr>
---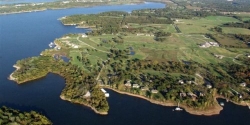 4980 Club House Rd
Grove, OK 74344
800-495-5253
Online Tee Times Stay and Play Packages
hr>
---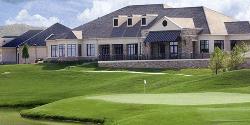 777 Casino Avenue
Thackerville, OK 73459
580-276-1240
Oregon
---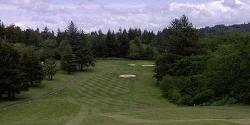 3245 NE 50th St
Lincoln City, OR 97367
541-994-8442
hr>
---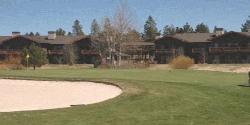 100 Main St
Warm Springs, OR 97761
800-831-0100
hr>
---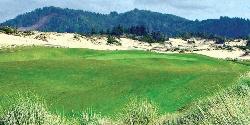 3345 Munsel Lake Rd
Florence, OR 97439
800-468-4833
---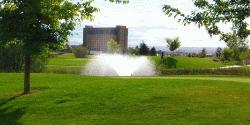 72787 Hwy 331
Pendleton, OR 97801
541-276-5588
hr>
Pennsylvania
---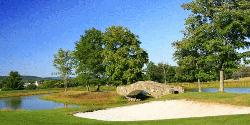 42 Woodland Rd
Mount Pocono, PA 18344
570-839-7155
South Dakota
---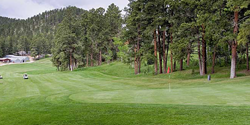 Hwy 385 S
Deadwood, SD 57732
605-578-9979
Washington
---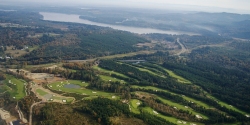 91 West State Route 108
Shelton, WA 98584
800-667-7711
---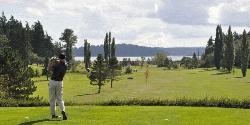 12518 Christianson Rd
Anacortes, WA 98221
360-293-3444
---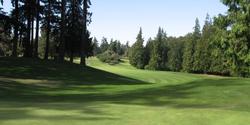 1965 Woodcock Rd
Sequim, WA 98382
360-683-6344
Wisconsin
---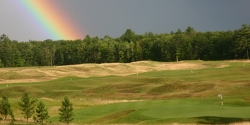 14122W True North Lane
Hayward, WI 54843
715-934-4770
Online Tee Times Stay and Play Packages
hr>
---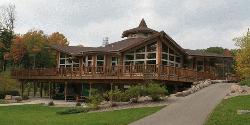 N9499 Pine Hills Drive
Gresham, WI 54128
715-787-3778
Online Tee Times Stay and Play Packages
hr>
---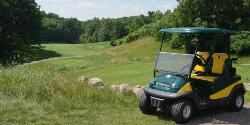 4470 North Pine Tree Road
Oneida, WI 54155
920-434-7501
Online Tee Times Stay and Play Packages
hr>
West Virginia
---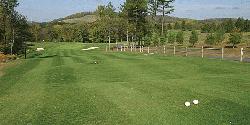 Ballentine Rd
New Cumberland, WV 26047
304-564-5765
hr>
---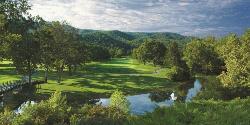 300 W Main St
White Sulphur Springs, WV 24986
304-536-7862