Share:
---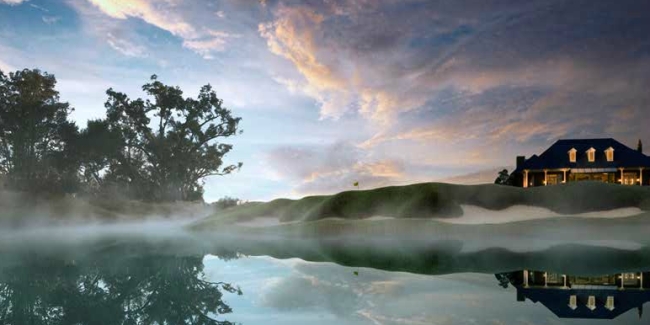 Mississippi Gulf Coast
Mississippi's Blues and Greens
By Bruce Leonard
Casual fans and aficionados have long made pilgrimages to the Magnolia State to listen to the blues that originated in the Mississippi Delta and still resonates throughout the world. Yet as acclaimed as Mississippi's homegrown music is, the state's golf does not receive the national exposure it deserves. I have been a devotee of the blues for decades, but only after visiting Mississippi's Gulf Coast did I learn that blues and greens combine in this culturally rich region to create chromatic-and harmonic-perfection.

I'll admit, for the record, that my two favorite all-time sports heros are Muhammad Ali and Jack Nicklaus. So perhaps I am biased when I declare emphatically that Nicklaus is my favorite golf course designer (I'd probably at least appreciate any courses Ali designed, too). Though I am certainly not alone when I state that Grand Bear, a spectacularly beautiful course that wends through the towering pines and natural cypress wetlands of the DeSoto National Forest, skirting both the Little Biloxi and Big Biloxi rivers, is phenomenal. Grand Bear has been named the "best public course" in Mississippi by Golfweek magazine and has earned a 4.5-star rating by Golf Digest. Highlighting a hole or two as "signature" holes is foolish, since the entire track challenges and dazzles, entices and taunts. In other words, Grand Bear is all that a golf course should be.

Not too far from Grand Bear or from the Beau Rivage Resort & Casino exists a course that sets the standard for customer service, Fallen Oak. Arriving golfers hand their golf shoes to attendants, who polish them, and, in my case, changed the spikes. But the doting service does not stop there (nor is this course open to walk-ons-tee times are only granted to guests who stay at the Beau Rivage Resort & Casino), so as I changed into my newly spiffed-up spikes in front of the locker that featured a nameplate engraved with my name, I wondered if the Tom Fazio-designed Fallen Oak could live up to the pampering. Was the luxurious coddling of golfers simply a way to make them feel special, to justify the $200 and $300 greens fees? I was soon relieved to learn, on hole after hole, that no conspiracy was afoot, no bait-and-switch, no golfing Ponzi scheme. The course was meticulously manicured, the famous Fazio bunkers dazzled and doomed, and the finishing two holes-a long, beautiful par 3 and an oh-so-challenging, picture-postcard par 4 that contains the eponymous fallen oak-elevate a round of golf into an ethereal experience.

From the blue tees at Windance Country Club, on a course designed by Mark McCumber, the par-3 second hole plays 231 yards. To the golfers who play the Tour Championship of the Adams Golf Pro Series, held at Windance, this hole may be well within their realm of competence. My realm is smaller, apparently. I liked the layout of Windance but found the greens to be lightning fast, so staying below the hole is imperative. Although staying at the affiliated Island View Casino Resort is not imperative, it would certainly be wise, since the classy establishment offers easy access to the surrounding courses and delivers quality on all fronts.

The Oaks Golf Club, located in Pass Christian, has been included among the top 10 courses in the state by Golf Digest, has been granted 4.5 stars by the same publication and has been named one of the top 10 values in Mississippi by Golf Magazine. Since the sky drizzled throughout our round and the course had received plenty of rain over the last month, I found the wet rough to be brutal, but I loved the course, as did the rest of my group.

Annandale Golf Club (601-856-0886), in Madison, Mississippi, is not on the Gulf Coast, nor is it open to the public. Also, my round had been preceded by weeks of rain, so the conditions were more suited to off-road vehicles than hybrid clubs. But getting to play in a pro-am, in this case the Viking Classic; Viking is a Mississippi-based company that makes high-end cookware) on so sublime a course-thank you, once again, Mr. Nicklaus-proved to be far more enjoyable than I hoped it would be. And I had high expectations-which is something all golfers who head to Mississippi for more than the blues should now have.

Revised: 11/08/2011 - Article Viewed 23,131 Times
Share Comment
Written By: Bruce Leonard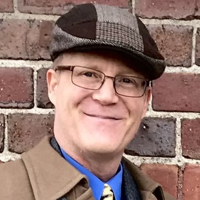 Bruce Leonard has been a freelance writer/photographer specializing in adventure travel for two decades,
his work having been published in dozens of publications, including the Robb Report, Playboy, Travel+Leisure Golf,
National Parks and the L.A. Weekly. His first solo art show recently closed, and his writing,
photos and paintings can be found at freelanced.com/bruceleonard.