Share:
---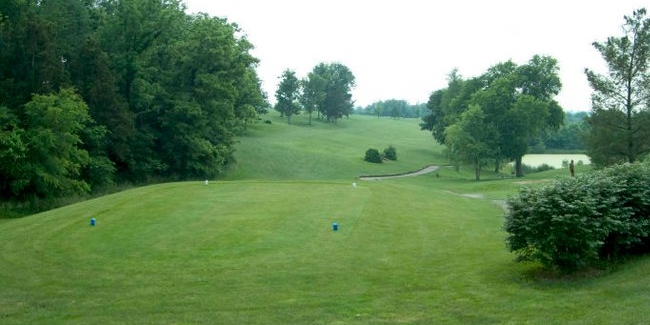 Getting To Know: Tanglewood Golf Course
An Insightful Interview With Ben McCormick, Head Professional/Director of Golf Operations
By Brian Weis
Whether you have played a course 20+ times a year or looking to play the course for the first time, insights from an insider can help enhance your golf experience. Below is an interview with Ben McCormick who shares some valuable tidbits about the course, memorable holes and must eats and treats at the 19th.

Give Our Readers An Overview of the Golf Course/Property
Tanglewood Golf Course is a spectacular eighteen hole public course in Taylorsville, Kentucky.

Located near Taylorsville Lake, just seventeen miles from Louisville, Kentucky and the Gene Snyder Freeway (I-265). Tanglewood sprawls over 200 acres of welcoming rolling terrain. The eighteen holes were built for USGA Championship play and offer a rewarding golfing experience in the midst of unparalleled natural beauty. We feature true southern hospitality, where customer service is our top priority. Tanglewood offers a great pro shop and snack bar experience, and lodging overlooking the #10 fairway.

If Someone Was Looking To Golf In The Area, Why Should They Play Your Course?
Tanglewood offers a challenging, yet fun lay out for golfers of all experience levels. The course calls for the ability to hit off side-hill lies that add character to the course. The front nine is a par 35 that sprawls through tree lines, giving each golfer the ability to line up each shot appropriately. The back nine is a par 37, offering three par 5's waiting to be birdied. There are not as many trees on the back nine making scoring much easier. If you are looking for a fun and challenging course that will keep you coming back, Tanglewood Golf Course is a perfect fit for you.

What Tips or Local Knowledge Would You Provide To Help Them Score Better At Your Course?
When playing Tanglewood Golf Course it is best for your "miss" to be left. The course slopes mainly from left to right.

Hole 1: Play down the left hand side of the directional post for a shot that will bounce right and set in position for a green in regulation.

Hole 2: A narrow par 3 that requires accuracy. Don't go right or your ball will be in the woods. This is a tough second hole, and par is definitely a score that will put you ahead of your playing competitors.

Hole 3: A fairly short par 4 at 324 yards from the white tees. This hole has a minor dog leg to the left with a fairway that will kick your golf ball to the right. The green on this hole slopes from back to front, so be weary of going long over this green.

Hole 4: This hole measures at 317 yards from the white. But don't let this seemingly short hole fool you. With a forced carry over a pond off the tee of about 200 yards to the fairway, hazard to the right, and fairway bunkers down the right side, this hole requires a good tee shot. Once in the fairway, you're left with a straight forward and short shot left into the green for a possible birdie or easy par.

Hole 5: A blind shot off the tee on this par 4 measuring at 382 yards to a fairway that slopes to the right. Missing or aiming down the left side will be in your best interest. The left side also provides the best angle into this green. This hole can play tough at times when the wind is directly into your face. So, club up and strike it solid to walk away with par on this hole.

Hole 6: This par 5 provides a great set up off the tee. Single pine trees line the left side of the fairway, and aren't a bad aiming point for those who hit a left to right shot. For the long hitters, this hole is reachable in two shots, but only if you play down the left side of the fairway. Missing right will leave a difficult shot even for the lay up. A pond must be carried on the 3rd shot to a green that has a bunker on each side of it. This green is one of the larger greens for the golf course, and provides good places to miss. The green slopes from back to front, so don't go too far past the hole. Leaving yourself an uphill putt for birdie is key to scoring on this hole.

Hole 7: This par 3 measures at a reasonable 165 yards with a green protecting by bunkers on the right, and a bunker about 30 yards short of the green. There is also a pond on the left side, so be sure to have enough club to clear it if you miss left. This hole can play difficult when the wind is blowing, so club selection is key.

Hole 8: A short and reachable par 4 at 287 yards from the white tees, that begs the long hitter to go for it. Be careful however because this hole slopes from right to left, and has a tree right in the center of the fairway. If you hit this tree, you are left with a blind and uphill second shot into a sloping back to front green that is unforgiving when putting from above the hole. This short hole can be scored on with eagles and birdies, but can also cause even the best golfers walking away with double bogey.

Hole 9: An uphill, dog leg right par 4 measuring at 345 yards. This hole has a fairways the slopes from right to left and leaves an uphill second shot that is all carry into one of our smaller greens. The best play off this tee box is to the 150 yard marker, leaving you a straight forward shot into the green. This green also slopes from back to front, providing difficult putts from above the hole.

Hole 10: Another short par 4 that tempts golfers to drive the green. Measuring at 269 yards from the white, this hole provides a tough tee shot if you're going for the green. Out of bounds lines the left side, and bunkers protect the green on the right side. The best option off the tee is to hit and iron or hybrid to about 100-125 yards, leaving yourself a simple approach shot to this green. This is definitely a birdie hole.

Hole 11: This is our number one handicap hole. Measuring at 396 yards, this par 4 is no simple task. Your tee shot will likely land in the valley, leaving you a blind shot of about 175-200 yards into a green protected by a pond in front. Making par on this hole is a real treat, and should make you feel good going into hole 12.

Hole 12: This par 3 is the longest on the course. Measuring at 216 yards from the white tees, this hole requires an accurate shot into a slightly uphill green. Missing short will leave you below the green and call for a lofted shot to get the ball close for a par putt. This green slopes back to front. Par is an excellent score on this hole.

Hole 13: The first of three par 5's on the back side. Teeing off requires a shot aimed at the trees down the left hand side. This fairway slope hard from left to right. It is reachable for the longer hitters who will have about 200 yards into the green. Don't let this fool you however, because your approach shot will be off of a lie that has the ball below your feet. The best option is to aim at 17 green and let your ball come back towards the green. This hole slopes left to right from tee to green.

Hole 14: I hope you're ready for another par 5, because this hole measures at 556 yards and is our longest par 5 on the course. A tee shot that requires you to aim left to an uphill fairway. Don't miss right, or the long fescue type grass will swallow your ball up. This hole is very hard to reach in two shots, and will require a good lay up to set up a straight forward third shot into the green. Making birdie on this hole is something to be proud of.

Hole 15: This par 3 requires and uphill shot to a green protected by a bunker on the right, and a severe slop to the left. Measuring at 176 yards from the white tees, this hole isn't for the faint of heart. As simple as it may look from the tee box, it can quickly have you shaking your head if you miss the green. Making par on this hole is always a great score.

Hole 16: The last of the par 5's on the back side, this hole measures at 529 yards from the white tees. A somewhat downhill tee shot to a uphill fairway that sets up a great position for your lay up. Do not go right however on your second shot, as out of bounds lines the right side of this hole. Your third shot gives you a great opportunity to make birdie on this seemingly flat green. There is a slight slope from back to front, but you've made it this far and this hole in manageable.

Hole 17: This par 4 requires a shot down the left hand side off the tee, which leaves you with a straight forward downhill shot into the green. This fair slopes left to right, and has hole 13 bordering the right side. If you miss right, you will be in 13 fairway left with an extremely uphill second shot. This green slopes a good amount from back to front, so a uphill putt from below the hole is desirable.

Hole 18: This is the final hole on your adventure through the hills of Tanglewood Golf Course, and what better hole to end your round on. We leave the longer hitter one more tee shot that will tempt him to go for the green. This hole measures at 278 yards that is all uphill with a pond right in front of the tee box for a little bit of intimidation. The fairway wraps around trees with a dog leg that goes from left to right. An iron off this tee isn't a bad choice that will set you up with an uphill shot into a severe sloping back to front green. Do not go long on this hole. Like many other greens on this course, and uphill putt from below the hole is desirable.


What Is The Signature, Most Talked About, or Most Photographed Hole?
Number 6 has been our signature hole for many years now. The hole can play difficult, but is also open to be scored on. A lot of stories come from hole 6. Whether it's someone holing out for eagle, or three putting it because of the sloping green. It's all around an awesome hole.

What Is Your Favorite Hole? Any Tips to Play It? M
y favorite hole is 18. It's a fantastic finishing hole that leaves the golfer with a tough decision off the tee. Do I hit driver and bring in trouble? Or, do I play it safe and hit the fairway? I personally always go for it. I've made eagle on this hole, and I've also made double bogey. If you're playing this hole for the first time, I would suggest an iron or hybrid off the tee to set up a decently easy shot into the green. The slope of this green makes this hole a difficult one to score on. All around, 18 is a great hole to finish your round on.

Must Have Dish or Drink after the round at the 19th Hole?
A freshly grilled cheeseburger and a nice cold beer.

Who Holds Course Record and What Was Their Score?
Brian Maraman and Jamie Reynolds share the course record at 62. Fairways and greens get it done.

Back Tee Stats
Par: 72
Yardage: 6457
Slope: 131
Rating: 71.2

More Information
Tanglewood Golf Course
245 Tanglewood Ct.
Taylorsville, KY - Kentucky, 40071
502-477-2468

www.golftanglewood.com



Revised: 05/12/2014 - Article Viewed 21,816 Times - View Golf Course Profile
Share Comment
Written By: Brian Weis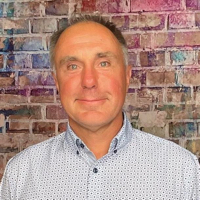 Brian Weis is the Publisher of GolfTrips.com, a network of golf travel and directory sites including GolfWisconsin.com, GolfMichigan.com, ArizonaGolfer.com, GolfAlabama.com, etc. Professionally, Brian is a member of the Golf Writers Association of America (GWAA), International Network of Golf (ING), Golf Travel Writers of America (GTWA), International Golf Travel Writers Association (IGTWA) and The Society of Hickory Golfers (SoHG). In 2016, Brian won The Shaheen Cup, an award given to a golf travel writer by his peers.

All of his life, Brian has been around the game of golf. As a youngster, Brian competed at all levels in junior and high school golf. Brian had a zero chance for a college golf scholarship, so he worked on the grounds crew at West Bend Country Club to pay for his University of Wisconsin education. In his adult years, his passion for the game collided with his entrepreneurial spirit and in 2004 launched GolfWisconsin.com. In 2007, the idea for a network of local golf directory sites formed and GolfTrips.com was born. Today, the network consists of a site in all 50 states supported by national sites like GolfTrips.com, GolfGuide.com and GolfPackages.com. It is an understatement to say, Brian is passionate about promoting golf and golf travel on a local, regional, national and international level.

On the golf course, Brian is known as a fierce weekend warrior that fluctuates between a 5-9 handicap. With a soft fade, known as "The Weis Slice", and booming 300+ drives, he can blast it out of bounds with the best of them.
Contact Brian Weis:
GolfTrips.com - Publisher and Golf Traveler
262-255-7600