Share:
---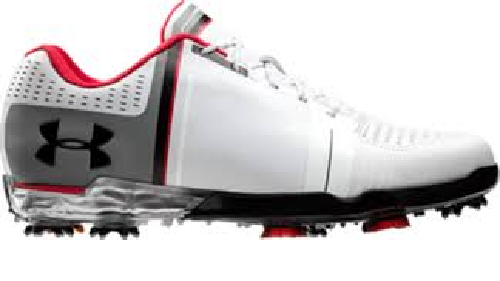 Under Armour Spieth One Golf Footwear Review
If It's Good Enough for Jordan...
By David Theoret
It was only a matter of time before Jordan Spieth had something he could put his name on. And it only makes sense that it comes from Under Armour - the apparel company he put on the map.

Recently, Under Armour introduced the Spieth One Golf Shoe, a shoe that is as much about technology as it is about performance. Spieth was instrumental in the design of the shoe and worked tirelessly with UA's footwear team to help bring it about.

We'll start at the top and work our way down. The Spieth One has a streamlined single-seamed upper that offers incredible feel and fit. By using a single seam, Under Armour has reduced the number of layers which in turn reduces the overall weight of the shoe - they weigh in at a mere 16oz. Compare that to your old pair of leather professional shoes!

Under Armour has also utilized their Storm technology in the uppers. Not only is the shoe waterproof and offers world-class performance in the worst weather conditions, it's also highly breathable and allows perspiration to escape through the many perforations in the leather. Not so coincidentally, the perforations on the instep of the shoe are in the shape of Spieth's logo "S", which is a nice touch to the brand. Under Armour is so confident in their Storm technology that these shoes come with a two-year waterproof warranty.

Moving down the shoe, the removable EVA footbed delivers premium comfort under your foot and the dual durometer outsole has a softer forefoot, giving it more flexibility. The heel is a lot firmer than their previous footwear offering and offers more stability and support. When combined, these two features provide your feet with the freedom to move as they naturally would, yet still maintain solid contact with the ground. The TPU outsole and lightweight EVA midsole promote responsive cushioning with every step down the fairway. In addition to superior cushioning underfoot, there's added padding around the ankles and the underside of the tongue which only adds to the comfort level.

Under Armour's revolutionary Rotational Resistance Traction system is what keeps you solidly connected to the ground: This groundbreaking technology was developed in collaboration with Champ Spikes. Rotational Resistance Traction prevents the rotation of the foot during the swing from load up to impact. Two different styles of Champ spikes are used - Zarma Tour on the outside rear and inside front of the sole, and the Zarma Tour RST which is exclusively for these shoes. No matter the weather, you'll stay solidly connected to mother earth!

Aesthetically speaking, this shoe is not for the faint of heart. The Spieth One is available in four colorways: Black/Steel, White (101)/Black, White (108)/Steel (with red overtones) and White (141)/Steel (with blue overtones). On the two shoes noted above, "overtones" is putting it mildly. There are large colorblocked areas on the back of the shoe as well as a large UA logo on the outside. There are also stripes, to me reminiscent to those on the front fender of a Corvette ZR1 on the instep, which Under Armour claims can be used for alignment. To me, it's a great looking shoe. A word of warning - the Spieth One Shoes run about a half size smaller than what you order. Something to keep in mind.

A BOA fastening system was recently introduced, but is not yet available in all colorways. I give credit to Under Armour for positioning the BOA system in a place that is easy to reach with either hand and is easy to operate. Push the knob in and turn clockwise to fasten, pull the knob up to loosen.

The Spieth One shoe is going to appeal to golfers who prefer the feel and performance of a cleated shoe as well as modern styling. If this describes you, get more information or place an order online at www.underarmour.com.


Article Tags: Under Armour, Golf Shoes, UA Drive
Revised: 05/11/2017 - Article Viewed 1,048 Times
Share Comment
Written By: David Theoret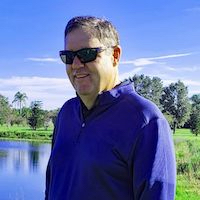 David Theoret has been in the golf and golf travel industry for over 10 years, primarily selling online advertising. For the past seven years, he has also been a golf writer, reviewing golf courses, resorts, destinations, equipment, golf apparel, and training aids - the latter of which never seems to help. David's articles and reviews have been posted on many golf travel and equipment websites.

Growing up in Southwestern Ontario, Canada, it was naturally assumed he would play hockey. Beginning at the age of 3 and continuing into his late 30's, he did just that. However, after one too many pucks to the head, he realized that golf was a lot easier on the body (whoever said hockey players were slow) and took the game up.

After moving to Florida and accepting a position with TravelGolf Media (now part of GolfNow) his love for the game grew exponentially. Most Saturdays you will find him on a course somewhere in Florida or on the practice range reinforcing his bad habits. David plays to a 10 handicap - unless there is money involved in which case it goes considerably higher. He currently resides in Lakeland, FL with his wife Belinda and their two "kids", Madyson and Molly.