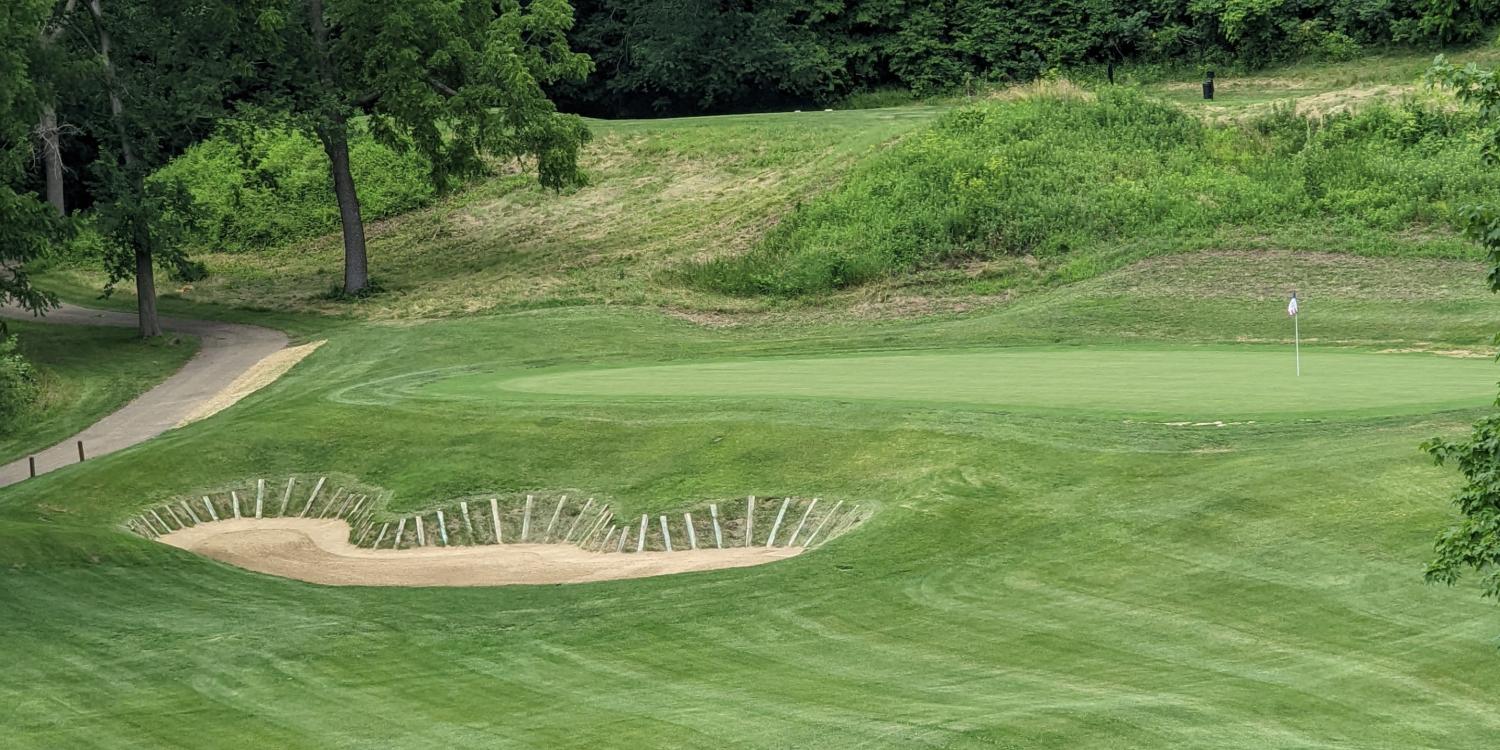 Eagle Ridge's General is getting a Celebration Restoration
By Len Ziehm
GALENA, IL. - The General at Eagle Ridge Resort & Spa isn't your ordinary golf course - not by a long shot. So, it's fitting that this Andy North-Roger Packard design isn't getting the standard treatment for a course hitting its 25th anniversary.

It's getting a "Celebration Restoration' instead. We'll explain, but first know this:

Not only is The General one of the very best courses in Illinois, it's also the most different. No 18-holer in Illinois has the 280 feet of elevation changes that The General has. It's a course that isn't suitable for walking, but its views are unmatched.

So is its history.

John Schlaman was the director of golf at Eagle Ridge when The General was under construction. Schlaman, who would later direct the operation at Prairie Landing in West Chicago, is back now as head professional of the resort's South Course. He can attest that the building of The General was no easy task 25 years ago.

"Building that course was obviously difficult,' recalled Schlaman. "What I remember most was the fire in the hole. For a lot of that course we had to dynamite stuff to create different routings. We also struggled with seeding on the 17th hole. It'd wash out and had to be re-seeded.'

That happened several times, to the dismay of the two architects. North was a two-time U.S. Open champion, and Packard, who also worked on two of the resort's other three courses was the son of Larry Packard - one of the great architects of his generation. Both Roger and Larry have passed on.

Playing The General was always a memorable experience, but the course was never ideal. Keeping the course in proper condition wasn't easy, in large part because of its elevation changes. Previous owners were reluctant to deal with that.

The nines were flipped after Mark Klausner took over ownership of the resort in 2019 and brought in Mike Weiler as director of golf. That was a big change, and a most positive one.

More recently Weiler uncovered two "mystery tees.' They were there when North and Packard did their work but disappeared from the scorecard seven years ago. Weiler found what looked like overgrown tees at Nos. 6 and 8. To be sure he had superintendent Sam Marzahl conduct some soil tests that confirmed it.

Now, rather than honor the reputation The General has built over 25 years, the Eagle Ridge leadership is focusing more on a restoration project centering on those "mystery tees' but it'll go much further than restoring a couple of tee boxes.

"We're not so much celebrating as we are upgrading,' said Weiler.

Marzahl was hired as The General's superintendent two years ago, and he's tackled a cleanup project encompassing the "mystery tees' that will lengthen those two holes and add still more spectacular views for the players. Other tees have been added and the end result may add as many as 400 yards to the layout from the back tees.

Klausner, meanwhile, brought in Moline, IL.-based John Deere Co. for a much-needed replacement of maintenance equipment that was at least nine years old under the previous ownership.

"A three-year deal for $1 million a year,' said Klausner. "They've been super people to work with, and they teach us how to use the new equipment.'

Klausner had also ordered an expansion of The Highlands restaurant, the moving of the Village Store and the creation of a new, very upscale Stonedrift Spa. It's scheduled to open in mid-September. That'll be a story in itself when it's ready.

In the meantime the "Celebration Restoration' and spa opening will follow The Legends Dream Big Charity Golf Tournament, the highest profile event in resort history coming up on Aug. 10. That celebrity-filled outing is one of the lead-ins to the following night's Field of Dreams game between the Cubs and Cincinnati Reds in Dyersville, Ia., about an hour's drive away.

Eagle Ridge has more golf than just The General. In all there's 63 holes - 18 on both the North and South courses and nine on the sporty East layout. Larry Packard designed the North, which opened in 1977 and hosted the Illinois State Amateur right away. Gary Hallberg, who would become a multiple winner on the PGA Tour, was the champion.

That event set the tone for what was to come.

"Gary was 4-under on the North and the next year, when he won at Crestwicke (in Bloomington) he was 13-under,' said Weiler. That underscored the fact that Eagle Ridge had a course of championship caliber.

"The North had just a ton of elevation changes,' said Schlaman. "You didn't see (PGA) tour events on courses like that.'

And you still don't.

The South, which opened in 1984, was a combined effort by Larry and Roger Packard and Roger would later create the East, which is shorter but is certainly no executive course.

Weiler admits that all the resort's courses had problems.

"The condition of the courses, we had issues,' he said. "Now we're getting compliments on every golf course.'

He also found a new forward tee at No. 5 on The General that won't impact the course's yardage and - in one of the most visual changes - a bunker fronting the No. 6 green has been reconstructed with railroad ties put in place. A new back tee which would lengthen No. 10 is also under consideration.

While the "celebration renovation' has a catchy title, Weiler labels the in-house project more a "tee enlargement program' that was needed to bring back the looks that North and Roger Packard originally created.

"Roger and Andy created some visual objects than can confuse your eye,' said Weiler, who had never played an Eagle Ridge course until Klausner hired him.

"This has been so exciting,' said Weiler, noting the resort has 182 new golf members. "We want to move past that. Eagle Ridge is back!'

Revised: 07/10/2022 - Article Viewed 321 Times - View Course Profile

About: Len Ziehm
---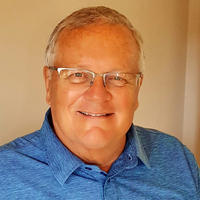 My 41-year career on the Chicago Sun-Times sports staff ended with my retirement on June 30, 2010. During that stint I covered a wide variety of sports, but golf was a constant. I was the paper's golf writer for 40 years, during which time I covered 27 U.S. Opens, 10 Masters, 17 PGA Championships, four U.S. Women's Opens and the last 34 Western Opens in addition to a heavy load of Chicago area events.

For 20 years I was a columnist for Chicagoland Golf, a newspaper that suspended publication following the death of founder and good friend Phil Kosin in 2009. (This is not to be confused with the publication of the same name which was introduced in 2013 after being known as Chicago Area Golf for three years). I also contributed a chapter to a history book on the Solheim Cup and have been a member of the selection committee for the Illinois Golf Hall of Fame.

As a player I remain just an avid hacker with a handicap that never has dipped below 16.

---