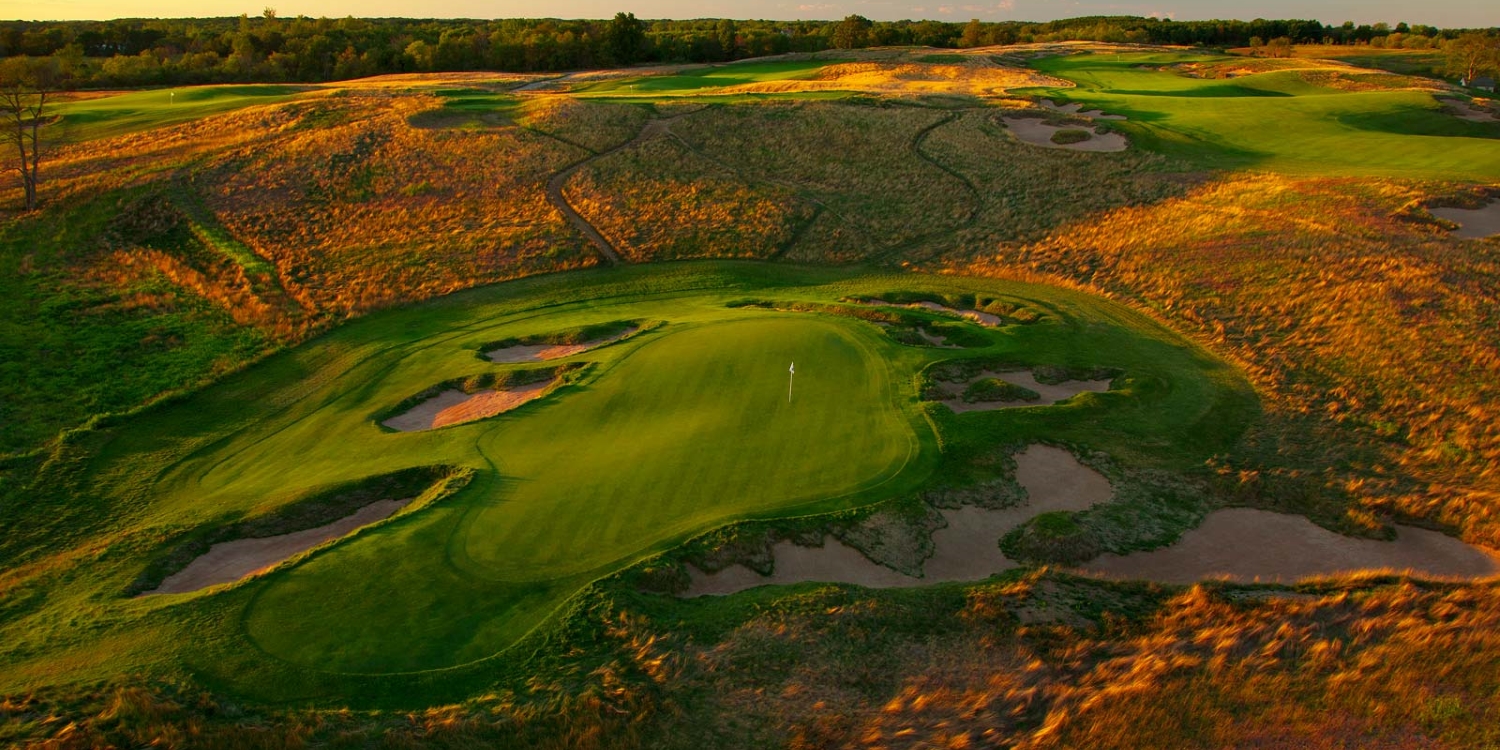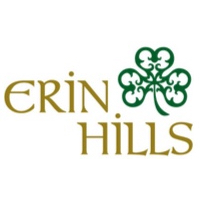 Erin Hills
7169 County Road O
Erin, WI 53027
Phone: 262-670-8600
Golf Course Review: Erin Hills
Will be a great course...but very raw.
I golfed Erin hills in the first week it was open. I have read the countless articles in The Milwaukee Journal and could not wait to play it.

I am giving the course a 5 star review based on the potential of the course. All the articles had my expectations extremely high. I was slightly disappointed in the overall state of the facility. While I have no experience in golf course management, it feels like they opened the course too early.

I am writing the following not to slam the course but to help manage people's expectations prior to going out there.

1) Small Sign and Entrance. I drove past the golf course 3 times trying to find it. There is a small sign on the south side of O. It is only a mile or two past hwy 83. If this is going to be the golf mecca of SE Wisconsin, there needs to be a grander entrance than a wooden plaque hanging from a gloried mailbox stand.

A word of caution, when you pull up in the driveway (which is very long)you do not see a club house or the course and it feels like you are driving in subdivision towards a cul du sac. I almost turned around half way down the driveway. (but then saw a golf hole) I guess the entrance driveway was originally a small subdivision and they bought the houses and are moving them.

2) Driving range balls were included in the fee but the putting green was not open yet. I was shocked. I think the staff was slightly embarrassed.

3) The Club house was also not open yet either. In addition, the halfway house did not have a grill. (yet) I guess, the cold sandwiches were better than nothing.

4) The over all aurora of the facilities is not there yet. I have golfed the Kohler courses a dozen times plus and you feel like you are on hallowed ground there. I realize Erin Hills is in it first week of (almost) full operation so once again I am trying not to be overly negative. It feels like they should have waited and opened the course when some of the basics were fully functional.

5) The finishing touches are just not there yet. No trash cans on the course, bad temporary score cardsthe list goes on and on. Just a small example that somewhat shocked me....granted the club house was not open yet so they have a make shift proshop in a barn. I used the bathroom and the lock on the door was a 49 cent door latch lock from Menards. A Kohler course would have had a $200+ door handle/lock. I am sure in time the finishing touches will be therebut keep your expectations low and dont judge anything until you hit the course.

6) The biggest complaint I had was the lack of golf course info available. The score card did not have any hole layouts, there was no book or caddies available to get course knowledge. Not even signs at the hole. It is hard to try to golf well when you have no clue were to aim or barely have any idea where the hole goes. (The score card, which I am sure is temporary, only had the yardages wihout any hole layouts)

They did provide an informative green pin placement sheet. (which helped)

The first couple holes have numerous blind shots and really the whole course is target golf. You need proper shot and club selections. Without good course data we were clueless. After the third hole and losing countless balls we started driving in our cart down the hole to get some type of gauge of the hole. I think I over heard someone in pro shop say a course book or map was coming soon.

Conclusion: With all the glowing reviews my expectations were a little too high for a brand new course (still very much under development).

On the positive note, I can truly see why the course was awarded a few tournaments already and has had great reviews. I think the course will rival any course in the state. (when it is at fully maurity. Give it a season or two and it will be one of the top courses in Wisconsin)

Our foursome was in awe of the course. Once we put our expectations back in check we all came to the conclusion that this should be a first rate golf course. It deserves the praise it has received.

Who should play? If your one of those guys that wants to be the first to brag to your friends you played itget a tee time. Surprisingly the course is not overall booked. I am one of those guys and I was dying to play the course since I live in the area.

I initially setup 2 tee times and contemplated waiting until next season to play again. (giving it time to mature and at least have a real bar to have a beer at after my round) After looking back at the day..I want to play it again this year. (especially since I now have some understanding how to play some holes)

If you are a cost conscious golfer and want the best possible experiencewait until next year.

Other positives

1) The starter and ranger were very cordially. The ranger actually drove up thanked us for playing, shook our hands, and help us look for a lost ball.

2) Some holes were in good/great shape.

3) Amazing course layout. All the reviews talked about how the course is really in its natural state. (very little excavating was done to create the hills, undulations, etc)

3) Definitely a challenging course. The first few holes our foursome lost more balls then we care to admit.

It is a course where you need to play smart. It is a true links course. (no water hazards, almost no trees with a lot of sand, pot bunkers and every hole is surrounded with fescue grass.) I think the wind will come into play most days out there. It was 10-15+mph for most of the round.

Note: If you are erratic off the tee, bring an extra dozen balls and enjoy the scenery and forget about your score.

4) There are some scoring holes. Despite losing 4 balls I shot in upper 80s. (normally shoot in low 80s on other courses in the area)

5) The greens were tough. Some were small...some were huge. (Many of the greens had more breaks than a government job) Ok enough of the humor...the pin placements were tough. Either in tight parts of the green. Many holes you had to play for center of green beause they were tucked to the sides with alot of sand/bunkers in front. (or in areas were very little room for error.

I think that is great and it challenges you to think about your approach shot. (Most courses you blast away and if you are 10 yards to the right or left you are ok. Here you might be in the deep grass/bunker/out of play.

(If your in the fescue, the long grass, you are not going to find your ball..let me repeat...you are not going to find your ball...and if you do forget playing it unless you have wrists of steel)

I am very excited to have a top notch golf course in the area. The course will be worth every penny to play it when the course is completely open for business.

Word of cautionthe starter set the expectation that they wanted to follow proper golf etiquette. He scolded one of the guys in the foursome to tuck his shirt in. (For the record, we were all dressed in extremely nice golf attire..but I guess that is one of their rules.)

Overallbeing a brand new course I give it five stars!

Overall Experience
We Need Your Help Need!