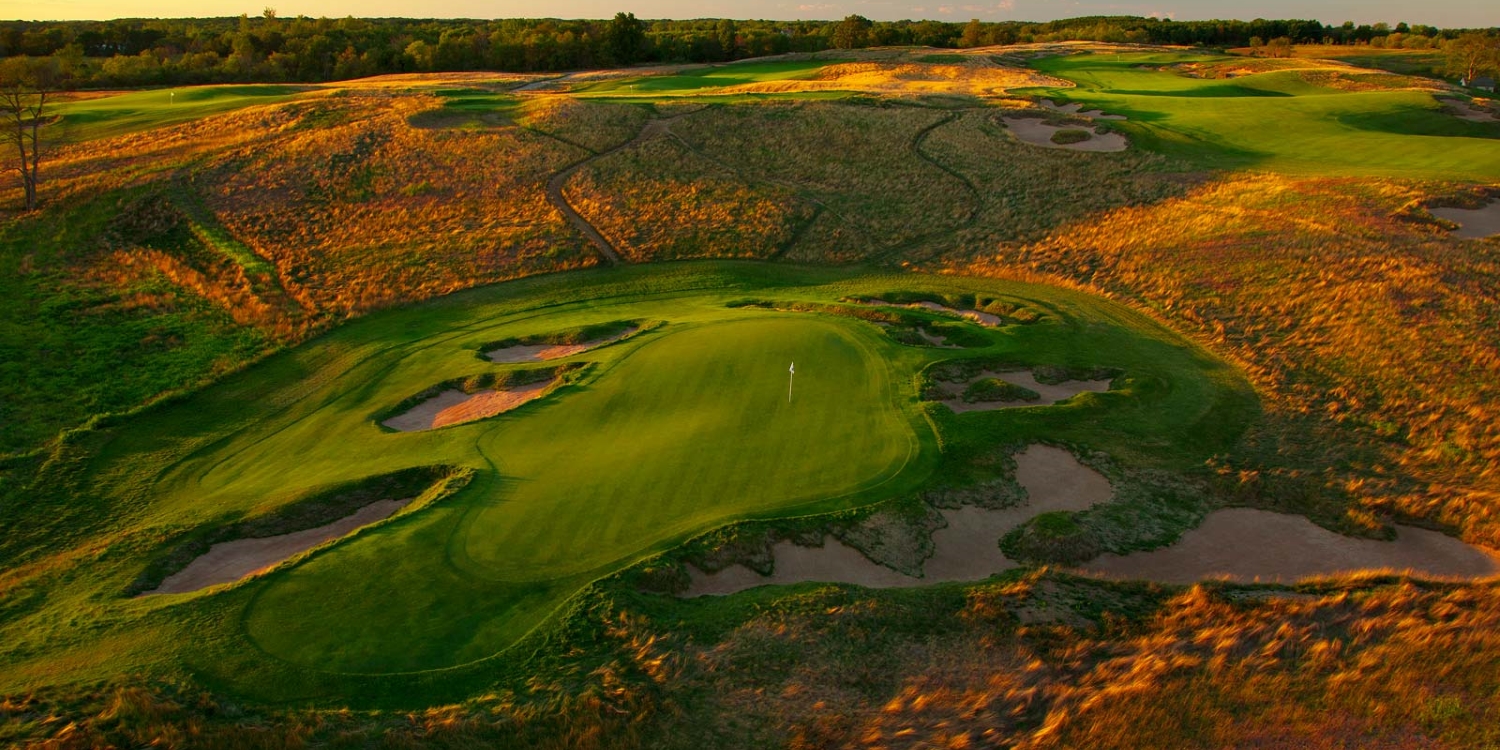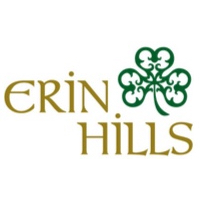 Erin Hills
7169 County Road O
Erin, WI 53027
Phone: 262-670-8600
Golf Course Review: Erin Hills
Great layout; course will get better with time
After writing a couple of stories on Erin Hills, I finally got the chance to play it this August. I thought the whole experience was great.

The course was a little difficult to find and the long entrance to the clubhouse and parking lot is a little strange, but having to almost "search" for the course is part of its allure. Driving in, you don't get a feel that the course is a special one, but after playing it, you should notice one thing - it has character. When I spoke with owner Bob Lang, he told me there is no signature hole at Erin Hills, but rather 18 great holes. He was right. Every hole adds a little something to the theme of the course and property, and all are challenging yet completely playable.

Two things that I really love about Erin Hills are the bunkers and blind shots. I have played 90 courses around the states - some in the top 10 - and I can't recall seeing bunkers or the amount of blind shots that Erin Hills has to offer. Co-designer Ron Whitten was right when he told me these aren't your average-looking bunkers. They're nasty, but give definition to each hole. And while I was worn out by playing so many blind shots, I loved the challenge. I knew if I struck a well-hit shot at a target in the horizon, it would be good. So many courses built today feature downhill looks to a green or fairway to give players the chance to see the ball land, but playing blind shots is exhilarting, too. And it offers a different type of strategy. Jerry Tarde of Golf Digest (Sept. 2007) wrote a great short opinion piece on blind shots that everyone should read. What he failed to mention, though, is that blind shots can also lead to slow play. We played in about 4 hours, 50 minutes on busy day.

While some may not like the blind par-3 seventh at Erin Hills, I think it's a fun hole. Like the course itself, it's just golf. Hit a good shot over the hill and you'll likely be rewarded. Taking one less club would help, too.

I played the blue tees at just over 7,100 yards and thought there was a good mix of different length par-4's, but not par-3's and par-5's. I'm of the opinion that a good short par-3 and at least two reachable par-5's adds something to a course and Erin Hills really doesn't have that. Other than that, I had no real issues with any holes including some severe features like the green at the 10th or the drop-off to the right side of the 14th green which gave me some trouble.

You actually play 19 holes at Erin Hills playing the "bye" hole in between nines. It is a good example of a short par-3 that should be part of the regular layout. We played it at about 160, downhill, downwind, to a very small green. Par is a great score.

Walking Erin Hills is no picnic, but it is definitely the way to go. Caddies are available. Limiting golf cart usage will help the course superintendent, so if you can walk, do it. The course conditions were okay, but the fairways and rough still have some maturing to do. And the ever-present "sea of fescue" will be a little more attractive if it can grow in. It has too many weeds and bare spots now and takes away a little from what could be an awesome setting.

Perhaps the best setting at Erin Hills is the sunset over the first hole from the back porch of the clubhouse with a pint of Smithwick's or Guinness. Though I butchered the inward nine holes, sitting on that rocking chair watching the sun go down was a "life is good" moment. And the 19th hole bar inside is cozy with dark wood interiors, much more closely replicating an Irish experience than Whistling Straits.

It would be interesting to see a championship event come to Erin Hills. I don't think touring pros would like so many blind shots, though, and some of the greens would be almost unplayable at U.S. Open speeds. Still, it's a great layout. Nothing you will see anywhere else in Wisconsin.
Overall Experience
We Need Your Help Need!