Share:
---
Western Canada's Wine and Golf Country
Kelowna Golf and Wine
By Scott Kramer
I truly enjoy visiting Canada. The golf is great, the people are friendly, and well, the donuts and iced cappuccinos at the popular Tim Hortons chain (locals call it Timmy's) are addicting. I was reminded of all that recently when visiting Kelowna, a popular resort community an hour's flight east of Vancouver. Kelowna is known as Canada's Napa: Because of its terrific grape-growing climate, there are dozens of wineries in town.

Getting here is a breeze: You can fly in directly through Vancouver, Seattle, Calgary or Toronto. After going through customs at the Kelowna International Airport, the first thing I see is a Timmy's counter. I earmark it for my departure in three days. For now, I have some vacationing to do, some golf to play, and plenty of wine to sample.
It's already late afternoon, so I head downtown and check into the Delta Grand Okanagan Resort and Conference Center. I'm offered a room in the "Private Residence" building adjacent to the main lobby. To my surprise, my room is actually an upscale, high-tech one-bedroom condo, replete with living room, fully supplied kitchen, and a private balcony graced with a view of Okanagan Lake. Life is good.

Downstairs at the Grand Bay Cafe, I kick off my trip in wine country - this region is known as Canada's Napa -- with sparkling white. After some seafood chowder and crab cakes, I devour a tenderloin steak and some lobster. Afterwards, I feel the necessity to burn some calories. I step outside for a long stroll along the water. The sun sets late here, being Kelowna is tucked away so far up in the Northern Hemisphere, and there are plenty of people enjoying the waterfront and the many shops, bars and restaurants in the quaint, adjacent downtown area.
Golf starts early the next day. I head 20 minutes away to The Harvest Golf Club, a Graham Cooke design that's surrounded by 45 acres of gorgeous apple and fruit orchards. The rolling terrain provides many subtle elevation changes and at some points, amazing views of the distant lake and downtown area. The course - which I've played once before - is one of the city's nicest. Perpetually well manicured, it's very playable for all skill levels and emphasizes approach shots. That is, there's plenty of room to land your tee shots, but you'd better be careful on your approach or you'll surely find a high-lipped bunker, water, or some deep rough. The greens are fairly straightforward, but beware of some subtle breaks along the way. After the round, I grab lunch inside the clubhouse's aptly named "Grille". I mention it because while most public courses happen to have a restaurant on premises, Grille is such a popular eatery that it may be better known to locals as an awesome restaurant that happens to have a great golf course wrapped around it. The house roasted beef dip sandwich is amazing, and the house fries are the perfect complement.

After lunch, it's time to visit some local wineries. At The View - five minutes from the course - the sommelier lays out nine wines to sample. Even though I prefer reds, the whites here were tasty enough to make me a convert. Step outside and the orchard views in every direction make me appreciate the temperate climate and why it's perfect for growing grapes. Onto SpierHead Winery, where co-owner Brian Sprout recites the story of how he struggled to find serious investors to open this boutique winery in July of 2010. Eventually everything worked out. Once I taste the red, I can easily understand how this has quickly become a fast-growing, heavily praised establishment.

At dinner time, I climb aboard Kelowna's Lake Lounge, a new full-service, double-decker, 75-foot upscale dinner boat. We embark on a sunset cruise around Okanagan Lake - leaving from the dock right behind the hotel. This is one of the most memorable and unique dinners I've ever eaten. Made fresh on grills on the outside deck, the food is brought into the kitchen/dining room and served buffet style. I try the beef tenderloin, gravy-laden chicken, asparagus, and fresh rolls - along with some local cavernet from Sandhill Wines. Everything's outstanding, as are the chocolate and lemon desserts. I couldn't decide between the sweets, and it would've been rude not to try both...right?

Next morning, I head about a half-hour away up a mountainside and arrive at The Club at Tower Ranch, a semi-private Thomas McBroom course with lots of elevation changes and undulating terrain. First thing I notice getting out of the car is the temperature drop and the wind. This could be a tough round. The course opened in late 2008 and was ranked among Golf Digest's best new courses for 2009. I immediately see why, hitting from the clubhouse on the first tee and easily getting 30 extra yards on a drive that plummets down at least 200 feet in elevation. And the wild ride begins. Hole after hole, this course is loads of fun. I have to be mindful of all of the putts breaking toward the airport, as the locals say, as well as how the many elevation changes affect where you need to aim the ball. The views of the lake and surrounding mountains are spectacular. Ironically - even at the highest points of the course - wind is not a factor. The back nine hides a few tricky propositions, in the form of extreme sideways bounces that first-timers would never be able to anticipate until experiencing them first-hand. Course officials say there are 100+ white silica sand bunkers on property, and I suspect that I experienced each of them. The bent-grass greens, as well as the entire course, were perfectly maintained. Overall, this is a wonderful golf experience that's a must-play when you visit the area.

For dinner, I veer around the corner from the hotel to a seven-year-old French place called Bouchons Bistro, trying French onion soup, mixed organic greens, and fresh market seafood bouillabaise that's loaded with prawns, scallops, mussels and more. It's all paired with local wines. Dessert is a rich chocolate mousse that may be in the largest portion I've ever been served. It perfectly complemented a cup of freshly brewed decaf.
Before I leave town the next morning, I stop at Okanagan Golf Club for a quick round. The course is located just across the street from the airport, yet while on the course I never hear nor see any planes. The facility has two layouts - the 1994 Les Furber-designed Quail and the newer Jack Nicklaus-sculpted Bear. I opt for the Quail. What a nice surprise. The holes wind through towering trees and around majestic rock beds. It's like an ideal mountain course that's not in the mountains. It's one of the most scenic courses I've ever played. There are plenty of elevation changes, yet because I'm surrounded by trees everywhere, there aren't many distant vistas. And that's perfectly fine: The on-course views are breathtaking. It's also a really playable course. Some of the fairways are tight, but I'm able to find just about any ball that veers into the trees. I highly recommend to make this your first or last stop on any golf trip to Kelowna...with the exception of the airport Timmy's.


Article Tags: The Club at Tower Ranch
Revised: 09/22/2011 - Article Viewed 21,796 Times
Share Comment
Written By: Scott Kramer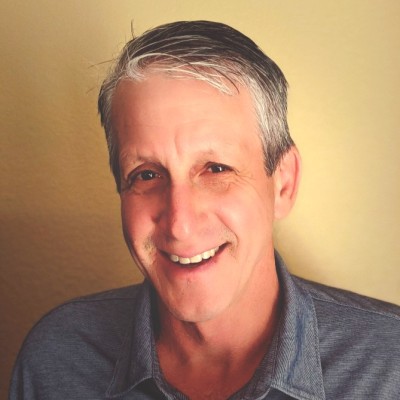 Scott Kramer, former senior editor of Golf Magazine, is a freelance golf equipment writer based in Carlsbad, Calif. - the unofficial capitol of the golf equipment industry. His work can be found on a regular basis in publications, such as T&L Golf, PGA Magazine, Met Golfer, Golf Tips and Private Clubs.