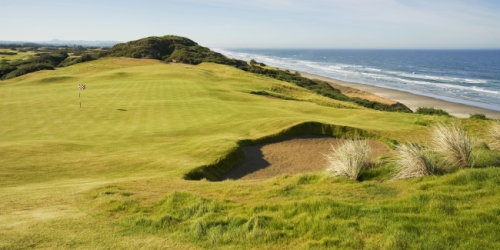 Golf Guide: Bandon - OR

Located on the Southern Oregon Coast where the Coquille River meets the Pacific Ocean, Bandon, Oregon is 90 miles north of the California border, about a 90 minute drive to Interstate 5 at Roseburg, five hours by car from Portland and about nine hours from San Francisco.

It is home to four world premier golf courses, Bandon Dunes, Pacific Dunes, Bandon Trails and Old Macdonald all of which are part of the Bandon Dunes Golf Resort. In addition to the Bandon Dunes Golf Resort, there are 2 more courses in Bandon, Bandon Crossings, an 18 hole course and Old Bandon Golf Links, a 9 hole course. We are quickly becoming known as Oregon's Golf Coast!
---
Bandon Golf Courses
Golf Course Name
Type
Architect
Social
Bandon Crossings Golf Course
Bandon, OR
541-347-3232
18 Holes - Resort
Bandon Dunes
Bandon, OR
541-347-4380
18 Holes - Resort
David McLay Kidd
Bandon Face Rock Golf Course
Bandon, OR
541-347-3818
Holes - Public
Lee Smith
Bandon Trails
Bandon, OR
888-345-6008
18 Holes - Public
Ben Crenshaw
Coos Country Club
Coos Bay, OR
541-267-7257
18 Holes - Private
H. Chandler Egan
Coquille Valley Elks
Coquille, OR
541-572-5367
Holes - Private
Clarence Sutton
Kentuck Golf & Country Club
North Bend, OR
541-756-4464
18 Holes - Public
Don Houston & Wallace Wickett
Old Macdonald
Bandon, OR
888-345-6008
18 Holes - Resort
Pacific Dunes
Bandon, OR
888-345-6008
18 Holes - Public
Tom Doak
Sunset Bay Golf Course
Coos Bay, OR
541-888-9301
Holes - Public
John Zoller
Free Golf Package QuoteInquiry For A Free Quote
Area Video
No Video On File
---
Bandon Hotel Deals
Looking for Bandon lodging for an upcoming golf trip? Plan your visit online through TripAdvisor.com. Search for hotels, flights and attractions and more. Get specials deals, low rates and a convenient way to plan. Planning has never been this easy.
View Bandon Hotel and Lodging Deals >>
---
Recent Bandon Articles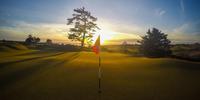 After factoring in the gentle rain, the cool temperature, the helping wind, the pin placement on the two-tiered green and how my physical ailments were affecting my swing that day, I pulled my six iron, then drilled the TaylorMade to 12 feet on the 181-yard par-3 fifth hole at Pacific...
---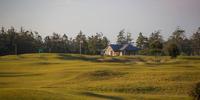 There's definitely a lot to say about Bandon Dunes, the very unique multi-course facility on the shores of the Pacific Ocean. In short, though, it has most everything. There's four quality walking-only 18-holers, a 55-acre practice range, the 100,000-square foot Punchbowl putting c...
---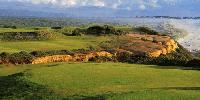 I am proud to say that I am not equipped to describe the beauty of Bandon Dunes Golf Resort accurately. The good news is I am not alone. All one can do is recall the initial thoughts that come to mind when peering into the sun-glistened Pacific Ocean as it flanks gorse-bordered fairwa...
---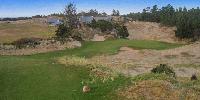 We played it once, and so mesmerized by the beauty of the place, walked it a second time, time to really appreciate the art that had been sculpted out of the dunes on the edge of the Bandon Dunes Golf Resort. Now in its second decade, Bandon continues to push golf's envelope, even ...
---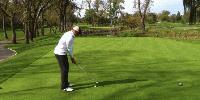 Below is an interview with Jeff Simonds, Director of Golf Bandon Dunes Golf Resort. Simonds played collegiate golf for The College of Idaho. Earned his degree in Politics & Economics and then turned his favorite pass time into a dream job. He has been at Bandon Dunes Golf Resort for 8...
---
More Articles
Recent Bandon News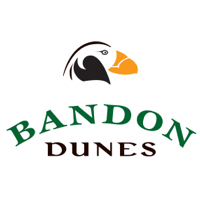 Seven years ago, I hired Gil Hanse, a world renowned golf course designer, to plan a destination golf course near Bandon, Oregon to be called Bandon Links. Coos and Curry county residents would play a world class golf course for greens fees as little as $10 a round. And up to 200 hig...
---
You and three friends will enjoy everything Bandon Dunes Golf Resort has to offer including rounds at Bandon Dunes, Pacific Dunes, Bandon Trails, Old Macdonald, and Bandon Preserve. And so much more... Simply Click on link for more info for the sweepstakes form!
---
Bandon Dunes Cup: May 18-21 This inaugural event features two-person teams playing in a four-ball, foursome and scramble championship format taking place on all four of our top-ranked 18-hole courses. Entry fee includes four rounds, three nights lodging (based on double occupa...
---
More News
Traveling There
Airport(s):
Eugene Airport (EUG)